Why you should visit Iceland during winter?
In some of my past blogs, I was talking about the safeness of travelling in Iceland during winter or about how is the best way to travel in Iceland during winter and I said that travelling within Iceland during winter can be a little tricky. The changing and sometimes dangerous weather can determine you replan your trip anytime. However, if you like challenges and you think you are prepared for handling unexpected situations then those things like bad weather or bad road conditions won't stop you to have a memorable trip in Iceland.
Another aspect to have in mind about Icelandic winter is the darkness, or in other words the fewer daylight hours. Starting with September the day become shorter and shorter and reaches about 4 hours of daylight during December and even 2 hours and 40 minutes on the shortest day of the year. There is a difference from the North to the South of Iceland, in Akureyri being about 3 hours and 7 minutes of daylight during winter and about 4 hours and 8 minutes in Reykjavik.
This thing may be a good thing if you are a photographer because you will have that golden hour light for many hours.
If the cold, the dark and the changing weather do not bother you at all, then winter can be the best period to visit Iceland. Let's talk in this blog about some positive things about travelling in Iceland during winter.
It is budget-friendly
Travelling to Iceland during winter will not cost you that much compared with travelling during the summer season. Because of the moody weather, the darkness and because many activities are not available during winter there are fewer people who are visiting Iceland this time. Hence the lower prices for accommodation or car rentals.
It is less crowded
Not all people like cold weather and not many want to do winter activities and this thing is visible in the number of people that are visiting Iceland during winter. Winter is the low season here in Iceland so if you travel in the cold season you might have some popular places all for yourself.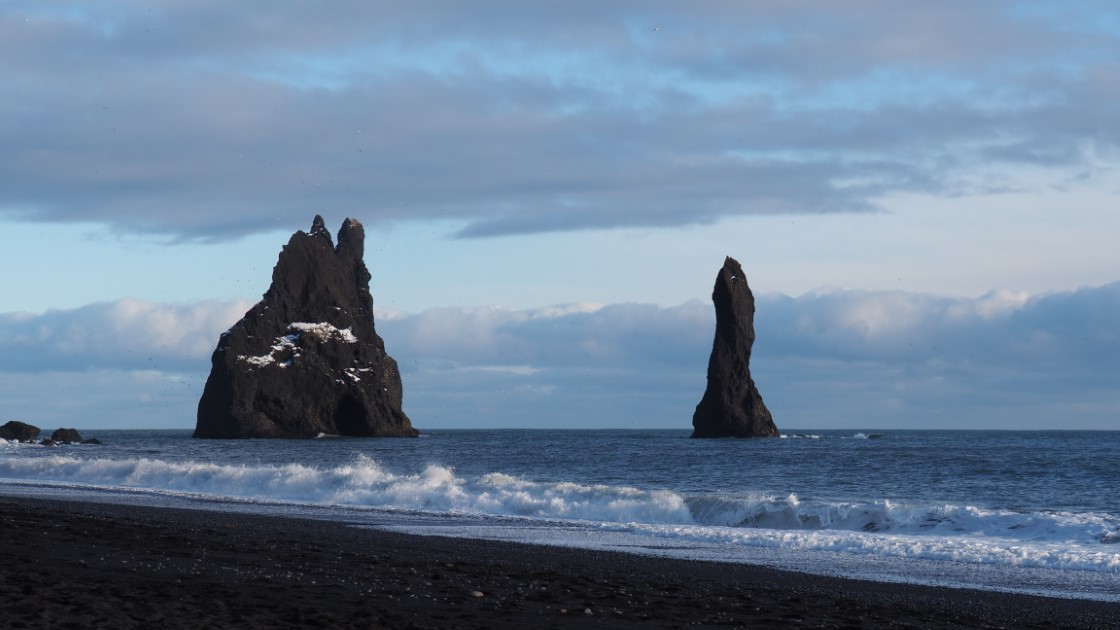 It is not so cold
Let's clarify this aspect. When I am saying that is not so cold do not expect tropical temperatures. On the other hand, do not expect polar temperatures either. The only moments when the temperatures are far below zero are when there are snowstorms or strong wind. Most of the time temperatures during winter are around 0 degrees Celsius, but you will still need three layers of clothes to keep you warm. You can check our blog about what to wear in Iceland during winter.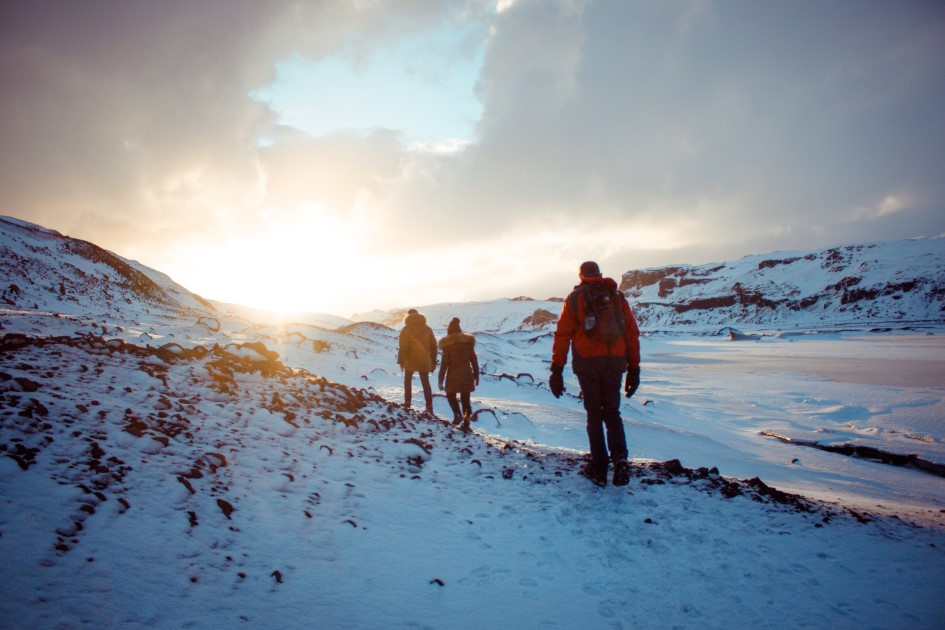 Golden hour light
As I already mentioned, during winter, the golden hour light lasts more than usual. With only 4 hours of daylight, we can say that as soon as the sun rises it prepares for setting, so the golden hour of the sunrise will continue and transform into the golden hour of the sunset. I can also add that winter sunrises and sunsets are some of the most beautiful and colourful.
Hot tubs and geothermal baths
Bathing in geothermal pools or hot springs is a part of Iceland identity. It is a Viking tradition that nowadays is a way of living. Geothermal baths and hot springs are available all year round but during winter they simply feel better. After exploring Iceland in the cold you can warm up and relax your body and mind in a geothermal pool or hot spring. Check our blogs about the best geothermal pools and the best hot springs in Iceland.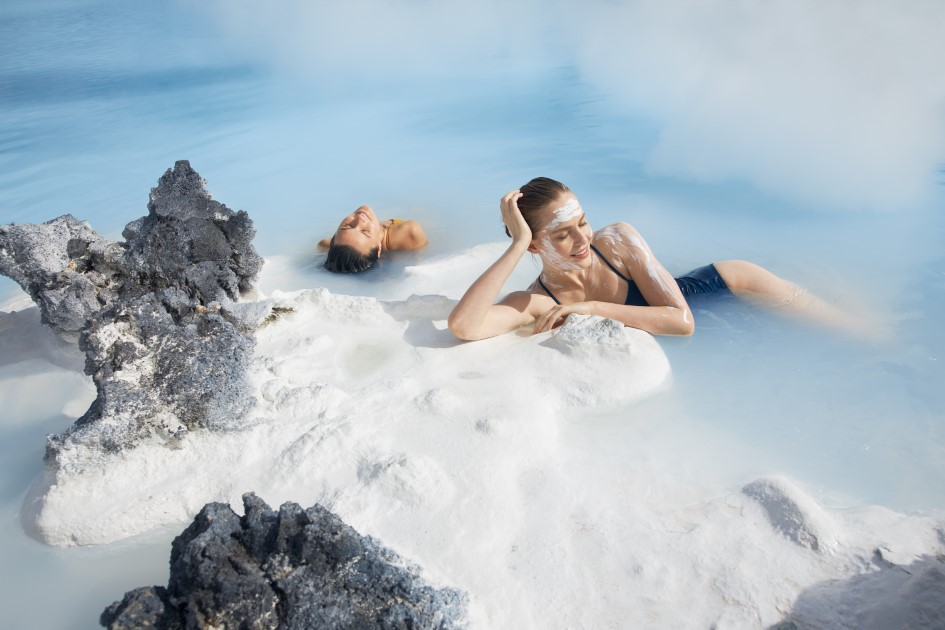 Also, geothermal pools are very popular amongst both Icelanders and tourists and at this time of the year, you will find fewer people there.
If you are lucky you can witness the northern lights while relaxing in a hot tub, geothermal pool or hot spring.
The Northern Lights
Winter is the season when you can see the Northern Lights (Aurora borealis). The best time to see the Northern Lights is from 8 pm until after midnight. The conditions for the Northern Lights to be visible include clear sky, darkness, solar activity, the right location. If all those conditions are met you have a higher chance to see the Northern Lights during your trip. Check our guide for Aurora/Northern Lights Hunting.
You should have in mind that the Northern Lights are a natural phenomenon and no one can guarantee you that you will be able to see them during your trip. So, to avoid being disappointed for not seeing them you should not make the Northern Lights the main reason to travel to Iceland during winter. There are many other unique activities you can do there, let the Northern Lights be a beautiful bonus for your trip.
Blue Ice Cave
If you want to explore the inside of a glacier Iceland is the perfect place. The largest glacier in Europe is in Iceland and it is called Vatnajökull. The glacier covers about 8% of Iceland surface, it has over 30 outlet glaciers and an Ice Cave that can be explored during the winter season.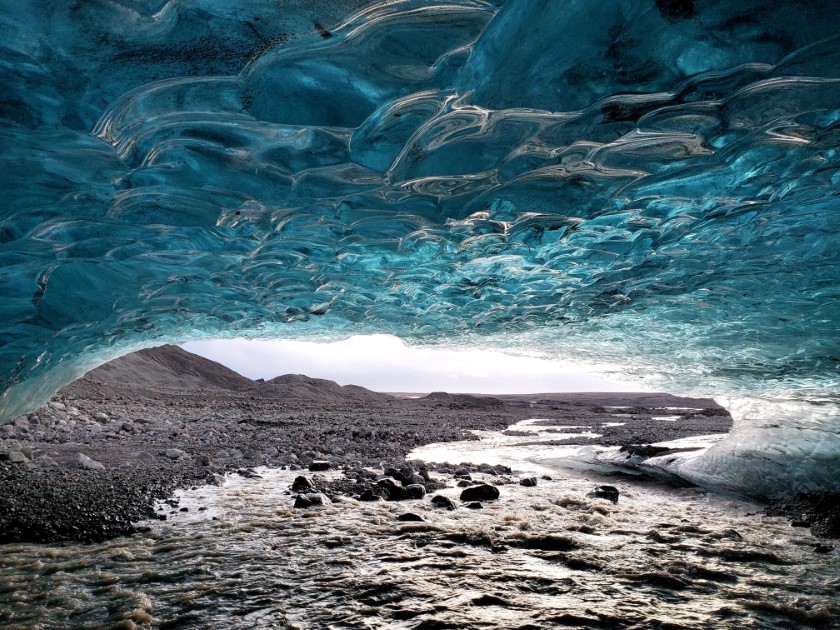 Exploring an Ice Cave is a unique thing to do and here in Iceland, this thing is possible only during the winter season. So here is a plus for visiting Iceland during winter. Check out our blog where you will find everything you need to know about the Blue Ice Cave.
Depending on what you want to see and to do in Iceland you will find each season as being the best time to visit this amazing country.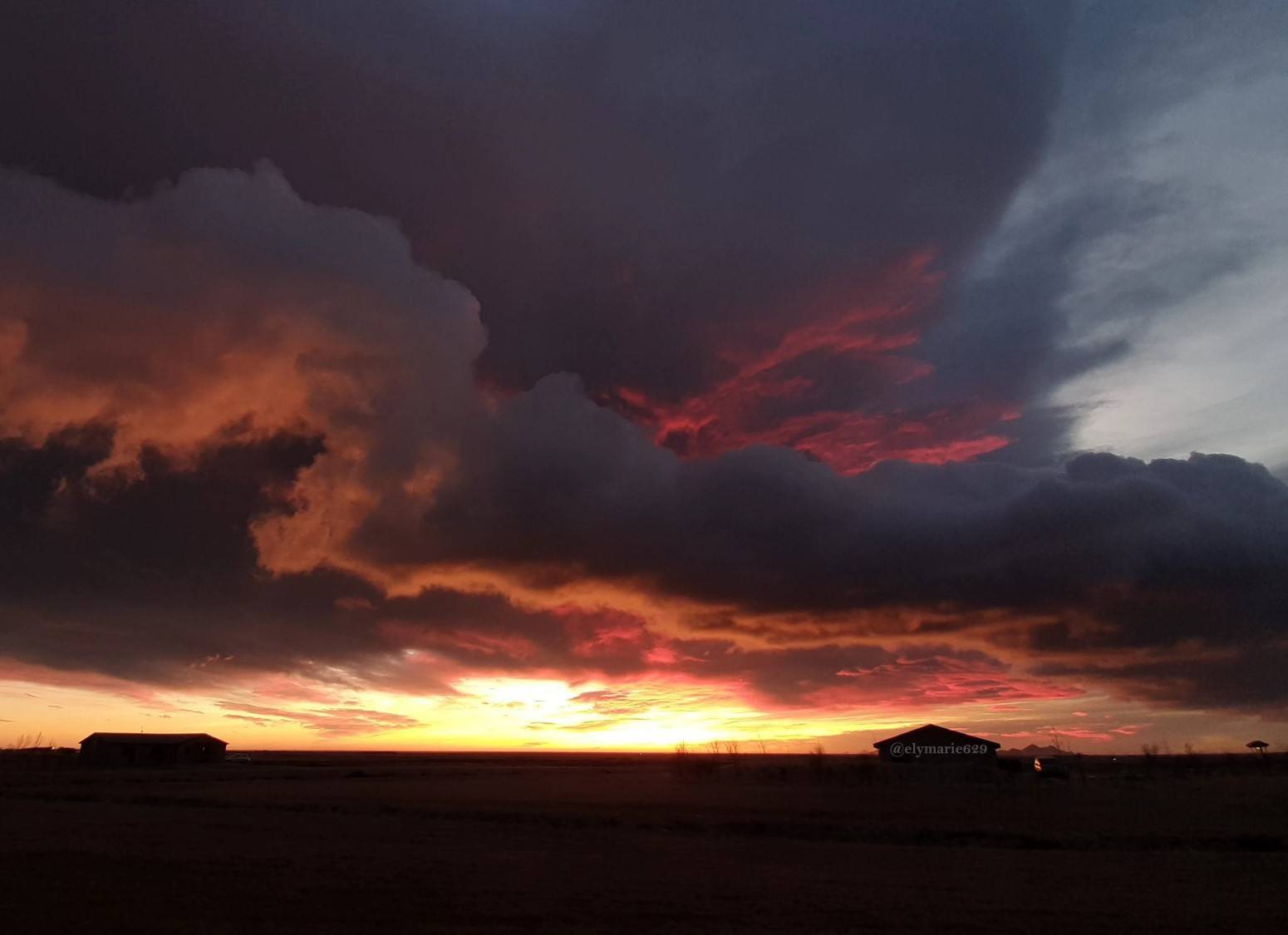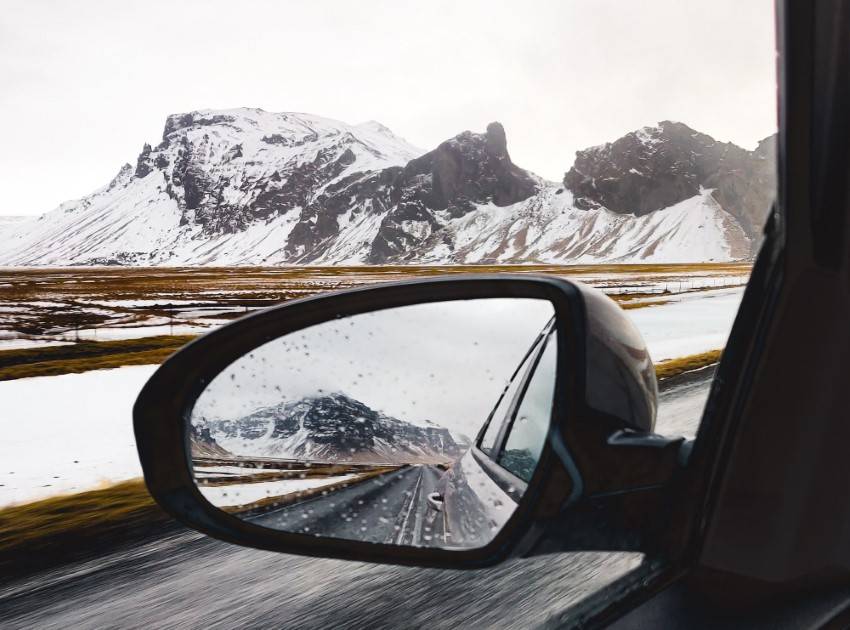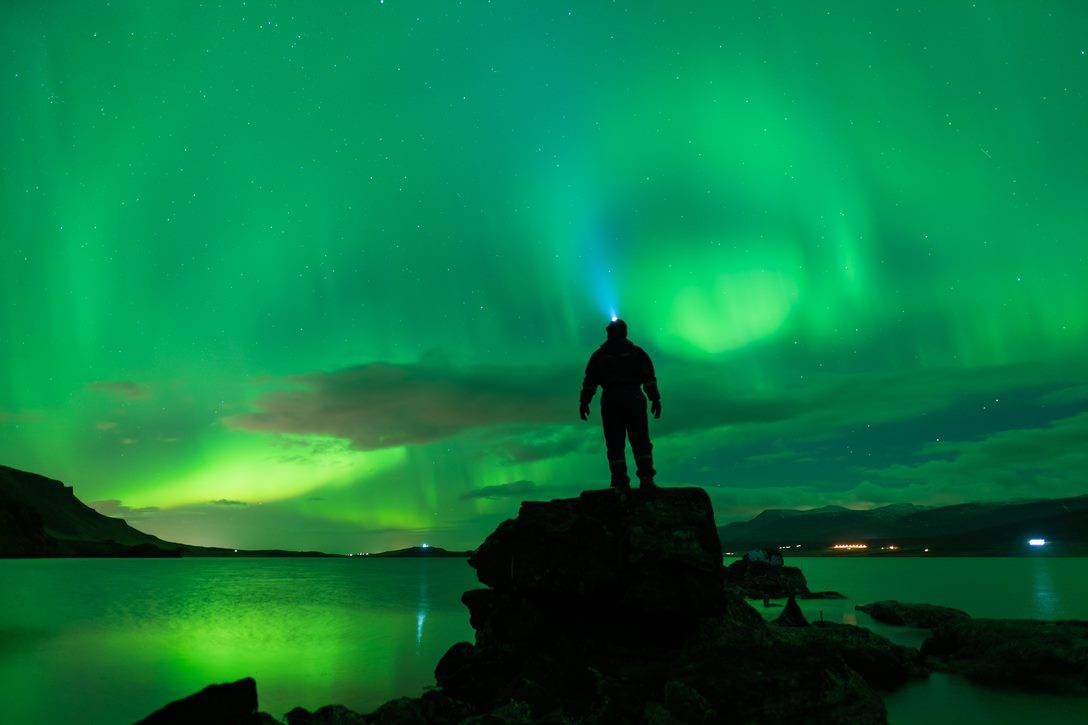 Why you should visit Iceland in December?
Why you should visit Iceland in December?
Travelling during winter in nordic countries can be both amazing and a little bit concerning if you're not a fan of cold grey weather...
What to wear in Iceland during winter?
What to wear in Iceland during winter?
When you hear the name Iceland you probably think about cold weather, snowstorms, minus degrees Celsius and so on...
Guide for driving in Iceland during winter
Guide for driving in Iceland during winter
Iceland never ceases to amaze with its beautiful scenic roads
The ultimate guide to Aurora Hunting
The ultimate guide to Aurora Hunting
Your guide to aurora hunting in Iceland.