The ultimate guide to Aurora Hunting
Your guide to aurora hunting in Iceland.
Seeing the aurora or northern light in person is at the top of the bucket list of probably half the population on earth.
Iceland has become one of the top locations to see aurora due to its strategic location within the arctic circle.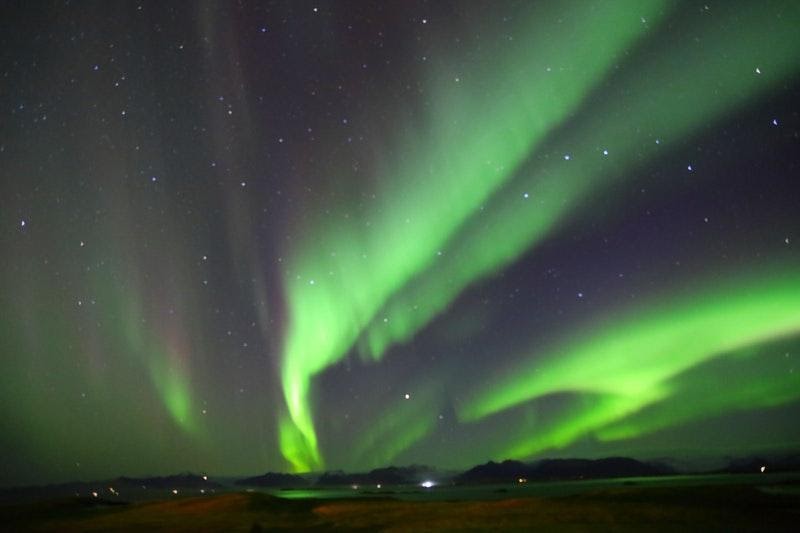 The conditions necessary for aurora sighting are:
1) Aurora activity
2) Darkness
3) Clear sky
All 3 conditions need to be present otherwise it might be very difficult or impossible to see the aurora.
1) Aurora activity
Aurora activity is measured by a simple scale called the KP-index. This index shows the amount of aurora activity from 0 to 9.
You can find the daily aurora activity forecast here.
Darkness is crucial to seeing the aurora. Any other form of light (sunlight, moonlight, street light, car headlight) will affect the visibility of the aurora.
Someone once told me, "You can see the aurora in Iceland so I am going to go in June when it is not so cold to see aurora". No. It is impossible to see the aurora in June. Why? The aurora is always there, no? Yes, but you cannot see it because the sun does not set in June in Iceland. There is no night, no darkness in June. Even if the aurora is there and even if it is KP-9, you still cannot see it because of the sunlight.
Darkness in Iceland only begins end-August so that is the earliest possible time that you can even have the chance to see the aurora and the darkness ends in April. In another word, the aurora season in Iceland is from September to April.
Seeing aurora in downtown Reykjavik is not ideal. There are too many streetlights, light from the houses, light everywhere. All these light pollutions greatly reduce the intensity of the aurora that your eye is able to capture and they are not good for aurora photography either.
You would want to be in a location where it is minimal or no light pollution to enhance your aurora experience. The national parks and lakes in Iceland have been my personal favorite. The environment provides an amazing landscape for the aurora pictures and the absence of light makes the aurora extra beautiful.
3) Clear Sky
Can you see aurora on a cloudy day? Yes and no. It depends on the thickness of the clouds and if they are high clouds or low clouds. If the intensity of the aurora is very high, you will see green clouds.
This picture below was taken when there was a small thinning of the clouds and the aurora was very bright so the light shone through the clouds.
In a way, you can see the aurora but probably not what you had in mind to see.
When we talk about the clear sky, it is not necessary to be totally clear. Totally clear will be good but some clouds are fine.
An easy way to check for a clear sky is using the weather forecast.
The low and mid-level clouds usually play a bigger part in aurora visibility. The high clouds usually do not do much. You will want to position yourself where the white is. It is also important to study how the clouds will be moving later in the day. The last thing that you need is for the clouds to be moving right over you when the aurora is.
The cloud composition is helpful to study as well.
It will give you some good idea in terms of the clouds' movements at various times of the day.
#2 Where should I go to see aurora?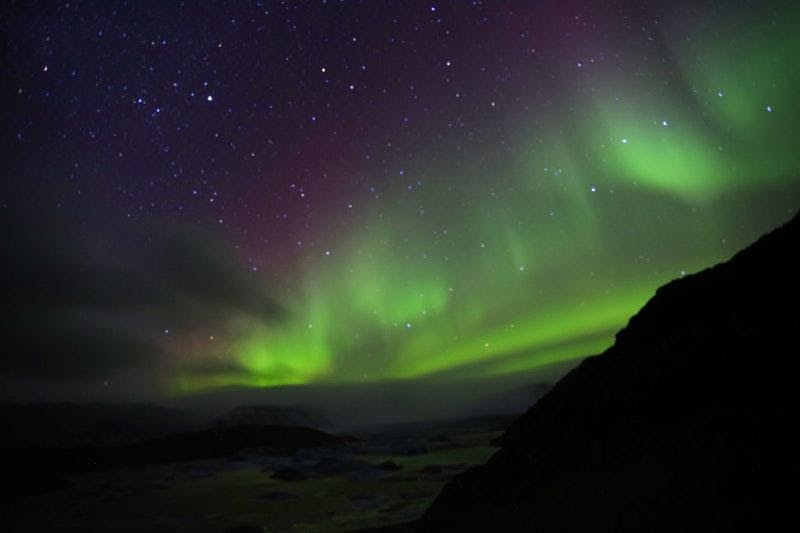 Anywhere that is dark with no light pollution will be a good place to see the aurora.
In the towns, all those streetlights and lights from the houses somehow damage the effects of the aurora. Not impossible to see, just not as nice.
Head out of town. Drive into the mountains or national parks or beaches. You will not regret it.
If you are not driving, you can always join a local aurora hunting tour where an aurora expert will bring you to the ideal spot where you will be able to see the aurora.
#3 What do I need to do to increase my chance of seeing aurora?
Stay outside of towns. Spending the night in remote areas and in the mountains has been the most rewarding in all of my aurora hunting experiences.
There are 2 major benefits to stay out of town.
1) You see aurora right outside your accommodation. No need to travel for hours to find aurora. Just open your door and lookup. Fantastic and amazing.
2) You will have the most beautiful landscape to go with your aurora pictures. With mountains in the background and waters for reflection. Top choice for Instagram.
My top choices of accommodation to see aurora:
Arnarstapi Cottages (West)
Fosshotel Nupar (South)
Ytri Vik Cottages (North)
Bragdavellir Cottages (East)
Be prepared to stay up late. Aurora does not have a fixed time to appear. Based on past experiences, the most common time to see the aurora in Iceland is from 20:00 to 03:00. There is no telling for sure what time it will be. Be prepared to stay up late to wait for it. It is worth it.
Stay outside or keep your eyes on the skies. Aurora is a moving light. They come and go. Sometimes they are there for 15 minutes and then gone. Sometimes they stay for hours. It is very difficult to say when and for how long the aurora will be. You need to be prepared for it when it is there. Keep your eye on the skies or stay outside to keep a lookout for it.
Of course, you can always join the aurora hunting tours who go out almost every night to search for the aurora.
#4 If I am not driving, how can I see aurora?
Yes, of course. Join the local aurora hunting tours. There are daily tours departing from Reykjavik and Höfn. You will be picked up from your accommodation and dropped off at your accommodation after the tour. No problem even if you do not drive.
#5 Is there any guarantee that I will see aurora on my trip to Iceland?
As much as anybody would like to give you a guarantee, the aurora is a natural phenomenon and there is no guarantee of a sighting. What local aurora hunters can offer is their years of aurora hunting experience, their understanding of the weather and landscape, to give you the best chance of seeing the aurora. Many of the local aurora hunters have achieved a success rate of 98% sighting so far and I think that is quite good.
Join an aurora hunting tour or contact a travel designer to help with planning your itinerary to give you the best chance to see the aurora in Iceland.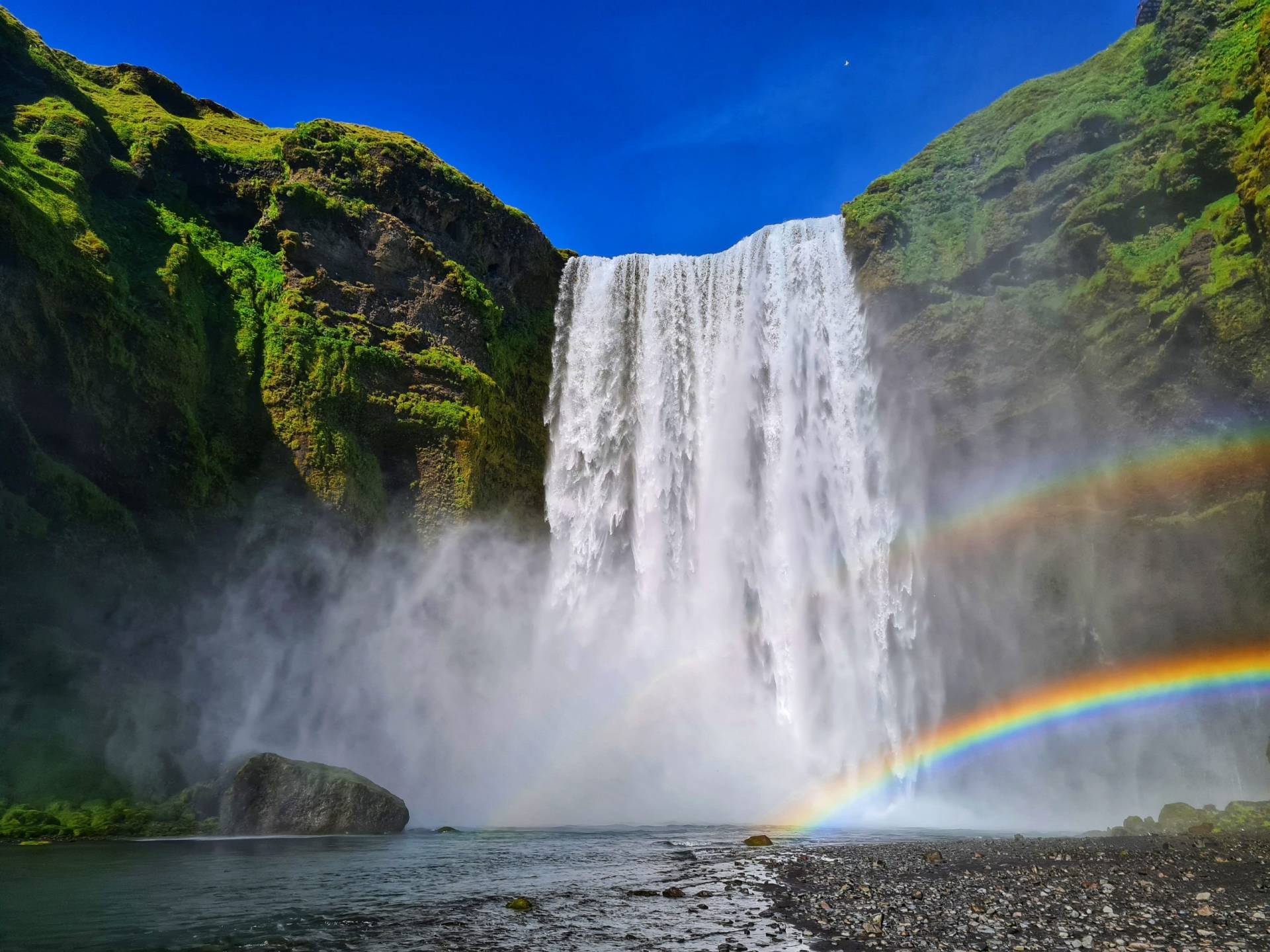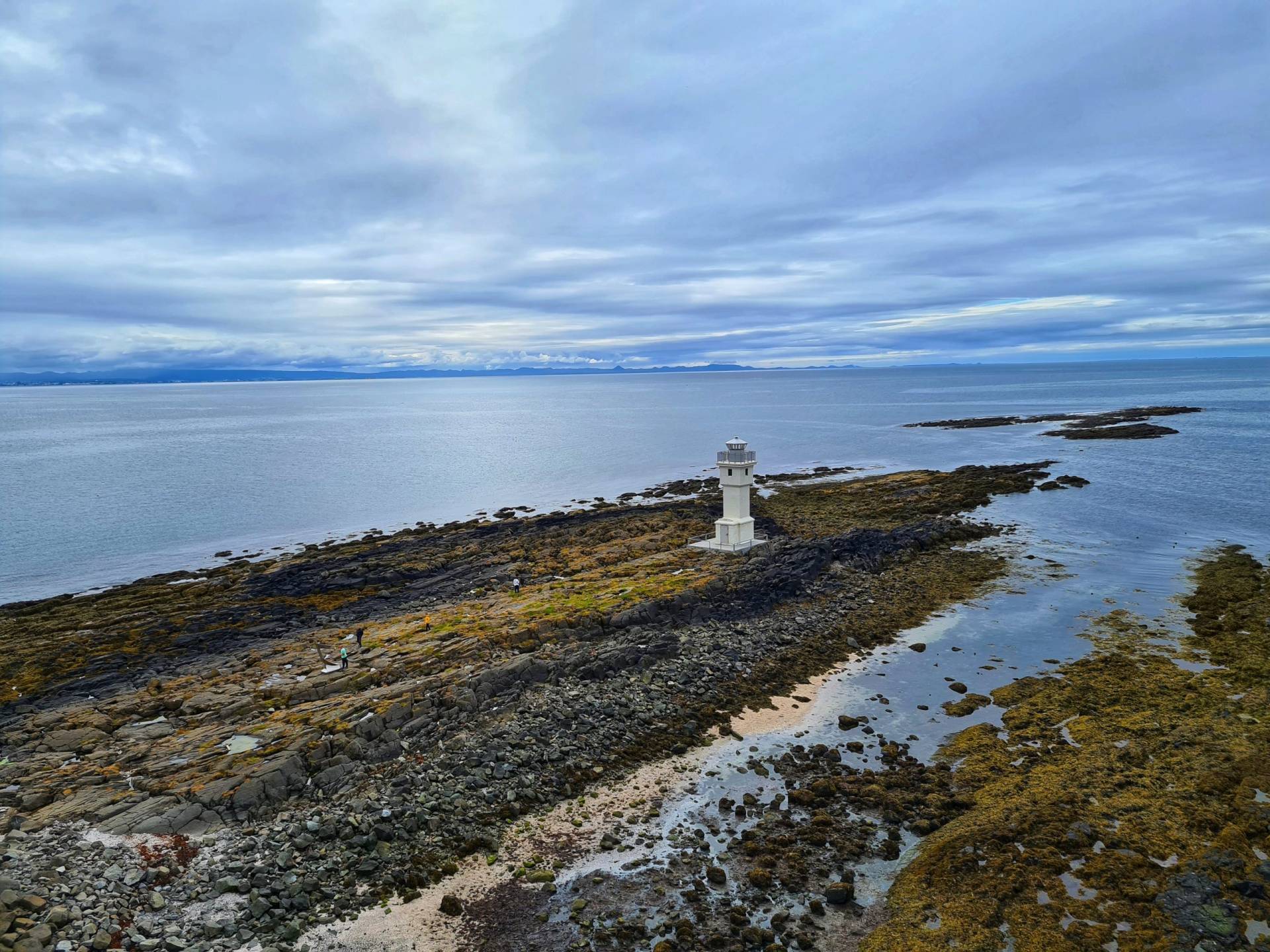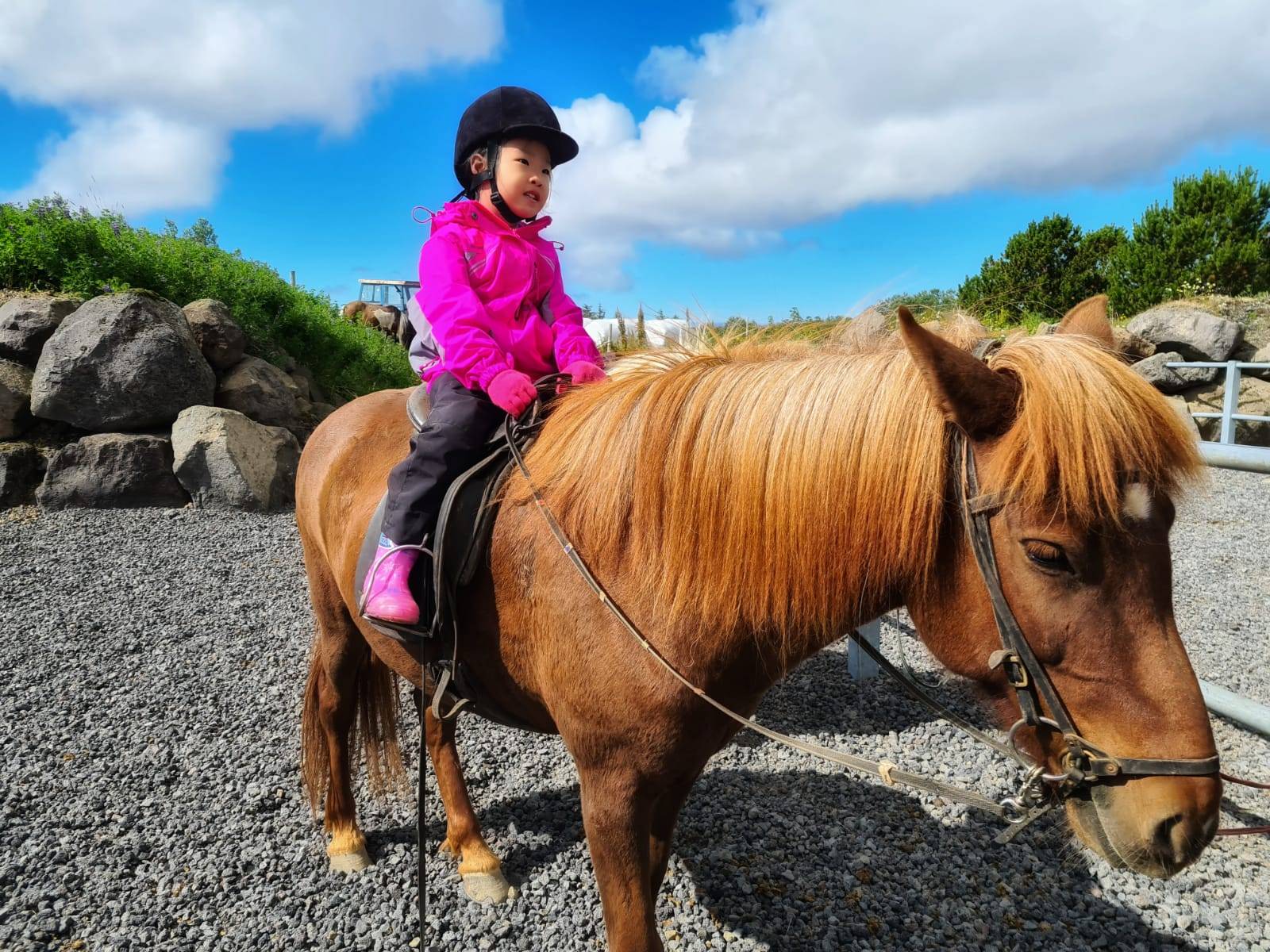 Skógafoss-the mighty waterfall in South Iceland
Skógafoss-the mighty waterfall in South Iceland
One of the biggest waterfalls in Iceland with a 25 meters
width and a drop of 60 meters
Akranes lighthouse and Dolphin shipwreck
Akranes lighthouse and Dolphin shipwreck
Being a country with a tradition in fishing and sailing, you
will find lighthouses all around the country
Djúpavík village
Djúpavík is a very small village located in the North-West of Iceland and the eastern part of Westfjords
Kids-friendly activities in Iceland
Kids-friendly activities in Iceland
Activities that are fun for children and the entire family