Kids-friendly activities in Iceland
Activities that are fun for children and the entire family
What activities are suitable for children in Iceland? In this blog, I will share with you some of the activities that fun for kids and everyone in the family.
1 Horseback Riding
Who can resist the cuteness of the Icelandic horses? Known to be calm and gentle, riding on an Icelandic horse is one of the best experiences for children. The Icelandic horses are really good with kids. It is mutual affection.
You can go on this horseback riding tour as a family or just for the kids. The trainers will lead the horses with children to ensure safety and to tell stories to the children at the same time. It will be an experience that your child will never forget.
2 Fishing
Most kids live in cities nowadays and don't really get much experience of rural life. Iceland is one such place where rural experiences are not far away. Bring the children to the rivers or lakes and let them experience first-hand fishing for their own lunch/dinner.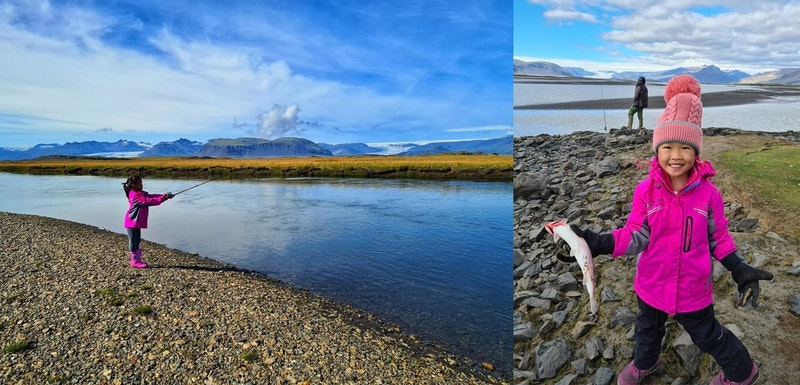 It is going to be a fun and noisy and yummy experience. More information here.
3 Blue Ice Cave Exploration
Usually, ice cave tours have an age requirement of 10 or 12 years old so most people have the misconception that exploring ice caves is not an option for younger children. Here is the secret unveiled. Due to safety reasons, young children are not allowed to join group tours to the ice caves but it is possible to arrange for a private ice cave tour that allows children from 6 years old and above.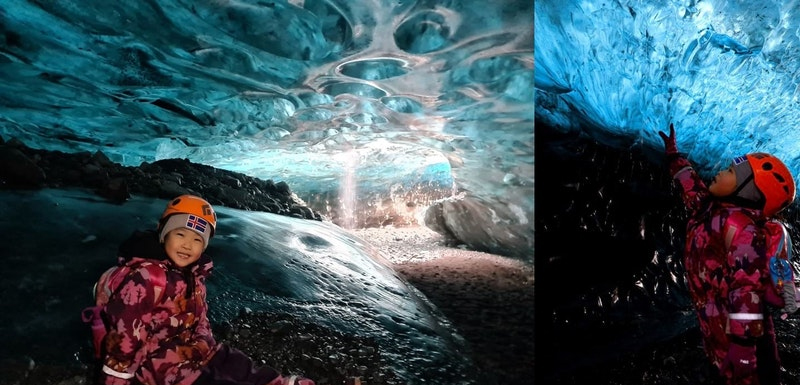 Exploring an ice cave brings out all the curiosity in the child and everything is "wow" and "cool" and "amazing". The guides are so patient to answer all the ten thousand questions that the children have about all the why and how and everything else. Due to safety reasons, there is a one-adult to one-child ratio so if you are going with a bigger family, check with the tour operator to make special arrangements. Find out more about ice cave tours with kids here.
4 Picking Wild Berries
This is a uniquely Icelandic activity. Only available from end-August to September, children get to go into the wild to pick wild berries and then make berry jam after.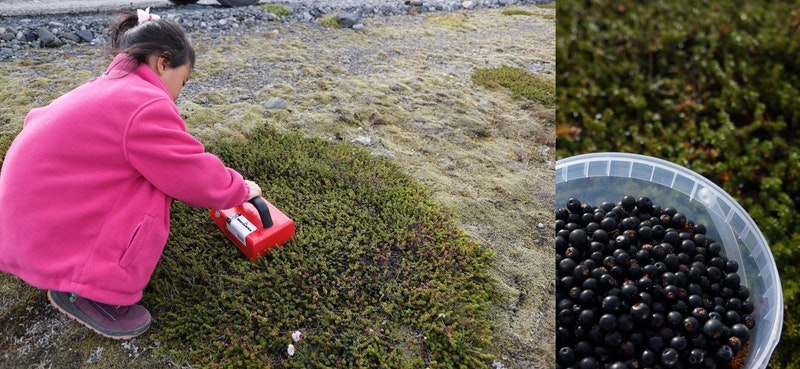 This is an activity that schools in Iceland take children on during this period. These wild berries are said to contain many vitamins that are good for the body. So this is a fun and healthy activity for children and adults. For more information about this activity, click here.
Dog-sledding is super fun regardless of your age. And the best part is that it is an activity that can be enjoyed all year round. During winter or when there is snow, it will be on a sled. During summer or when there is no snow, it will be on a kart. Children love this activity especially when they get to pat the friendly dogs. For more information, click here.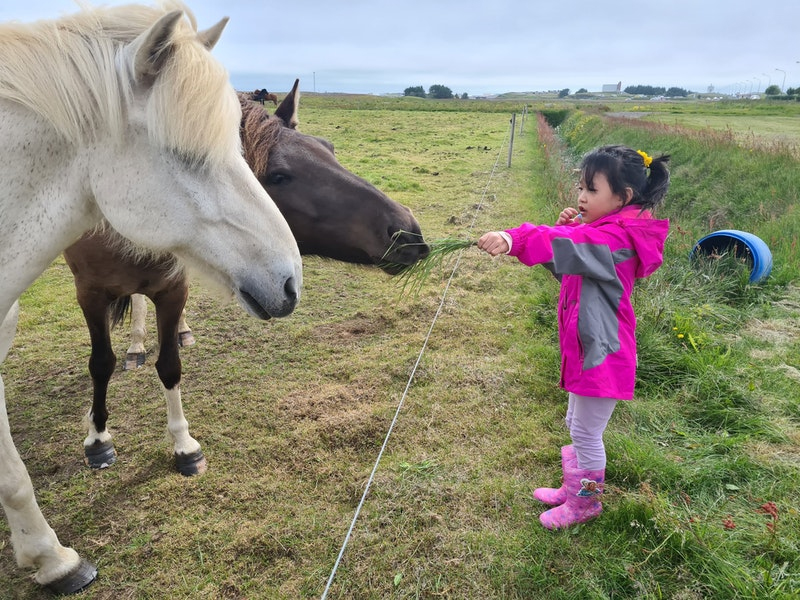 Children love animals and in Iceland, most of the animals are cute, friendly, and love children. Visiting the farms is one of the best activities for children. All farms that you will find along the road are private properties. Feeding the animals is not allowed unless you get permission from the owner.
Here is a list of farm/petting zoos that are open to public:
– Slakki
– Sveitagarðurinn
– Reykjavík Park and Zoo
– Hólar farm
– Petting Zoo Daladýrð
Most children grow up in cities nowadays and the chances to experience nature are few and far apart. Iceland is one of those places where it is safe for children to wander and explore nature without needing four pairs of eyes watching over them all the time. And camping in Iceland is one of those experiences that is loved by children. They get to be outdoors, make good use of all the energy they have, climb trees, play ball, run around and stay up way past their bedtime since the sun never sets during summer. Fun is an understatement. Read more about camping in Iceland.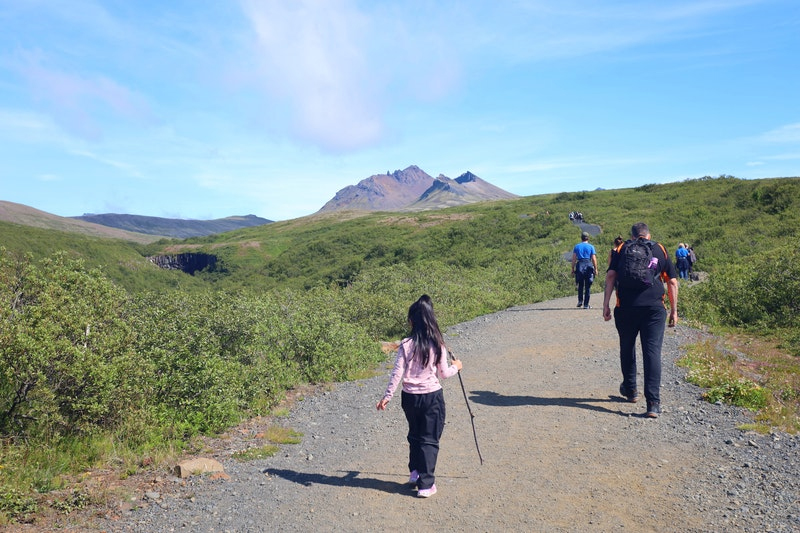 We all know that children have way too much energy and need to use that up somehow before bedtime. In Iceland, hiking is one of the best ways to use all that energy and in a fun way. There are so many hiking trails everywhere in Iceland and many of these trails are relatively kid-friendly. Safe for children to explore nature, be "wowed" by almost everything that they see, and test the parents' patience with the ten million "why", "what" and "how".
Perfect excursion and adventure for the family. At every national park or anywhere with hiking trails in Iceland, you will find an information board with the length and difficulty level of the trails. Most of the easy trails are manageable by children. If your child is a little more outdoor inclined and has a little more energy, you might like to try out the medium trails as well.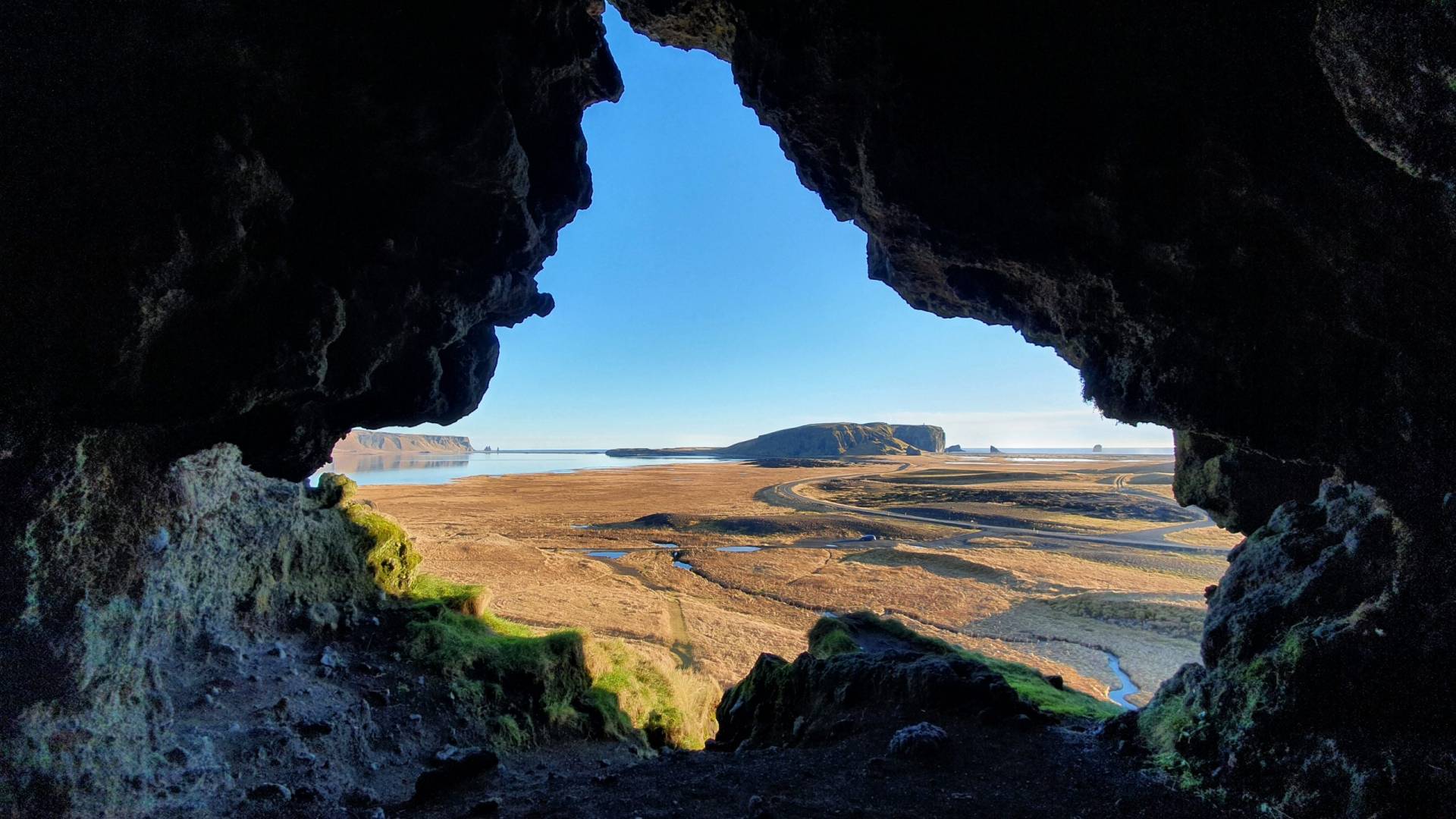 Arnarstapi fishing village
Arnarstapi fishing village
A traditional fishing village in Snæfellsness peninsula
Experiencing Iceland in a Motorhome
Experiencing Iceland in a Motorhome
Experiencing Iceland in a Motorhome, pros and cons, and recommendations
Loftsalahellir cave
Before exploring Dyrhólaey and Reynisfjara Black Beach, you should stop at Loftsalahellir cave and enjoy the view
Snorkeling between two continents
Snorkeling between two continents
Snorkeling between two continents, an activity that is possible only in Iceland