Snorkeling between two continents
Iceland is the land of superlatives. There are so many unique things to see and to do that we cannot decide which one is more exciting. In this blog, I will write about an activity that is unique worldwide: snorkeling between two continents, an activity that is possible only in Iceland.
Iceland is a volcanic island that was formed on a fissure zone, being situated on the tectonic plate boundaries of the Mid-Atlantic Ridge. And because of this, Iceland has such an interesting relief with stunningly beautiful places as Silfra.
Described as one of the top dive sites in the world by National Geographic, Silfra is located in the historically rich Thingvellir National Park – part of the famous Golden Circle route. Snorkeling in Silfra is a transcontinental once-in-a-lifetime experience. The guides will show you what National Geographic has described as one of the top dive sites in the world. You'll find out for yourself as you glide between tectonic plates floating on pure, filtered glacial meltwater and tick off your bucket list the ultimate tour on breathtaking underwater views and only available in Iceland in the world's clearest waters.
Keep in mind that this activity may require some special conditions. To be able to do this activity, you have to be able to comply with the following requirements:
– Have read, signed, and followed directions on the Snorkeling Silfra Medical Statement Form (www.troll.is/medical). You can sign the form at the meeting location.
– Be comfortable in the water and be able to swim.
– Communicate in English at the time of the tour.
– Be physically fit.
– Not be pregnant.
– You must be ready to wear a tight and constricting dry suit to protect your body from the cold.
– You must be a minimum of 150 cm and a maximum of 200 cm in height and weigh between 45 and 120 kilos along with being physically fit.
– You must be a maximum of 69 years of age to participate in this tour. If you are over 60 years of age, you need a medical waiver, available on page 2 of the medical form.
– You must be a minimum of 12 years of age to participate in this tour. Participants under the age of 18 must be accompanied by a parent or adult guardian booked on the same tour.
– If you are over 45 and partake/have partaken in pipe smoking or heavy alcohol intake, you need a medical waiver.
– Please note that should you have any neurological, circulatory, or respiratory problems or underlying diseases, battled any illnesses, or have any physical problems you might have to turn in a physician's allowance to participate in this activity.
There are a lot of tour operators that are offering tours at Silfra and all of them will provide you the equipment needed. All you need is to comply with the requirements mentioned above.
Prices for those tours are between 14 900 isk and 29 990 isk depending on the type of the tour. Some of them are combo tours, which means you can combine them with other activities such as whale watching in Reykjavik or lava caving. Also, some of those tours include pick-up. More details about snorkeling tours you can find on our website.
This unique activity is a must if you can do it. So if you come to Iceland, thick off snorkeling between two continental plates from your bucket list. You will have an unforgettable experience that not many people have the chance.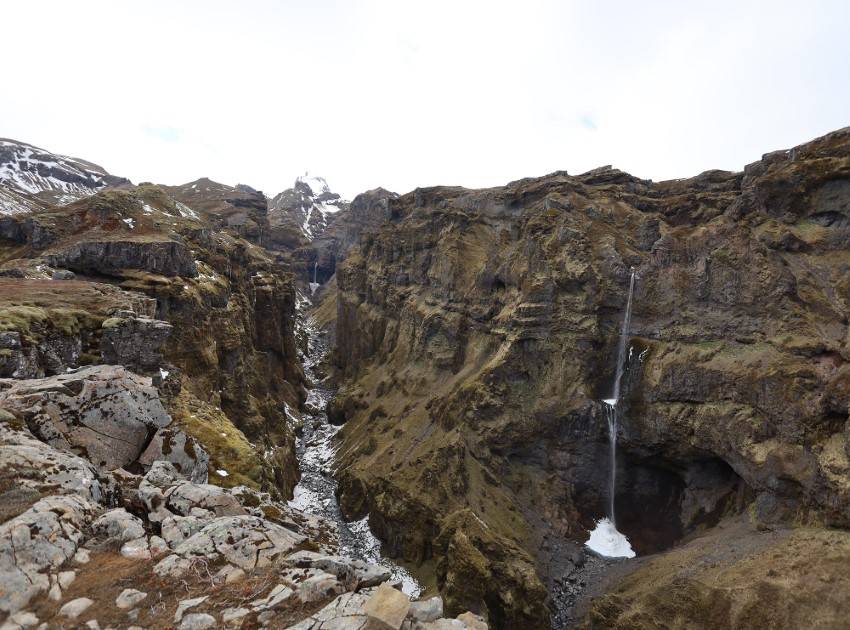 Best places to enjoy a geothermal bath in Iceland
Best places to enjoy a geothermal bath in Iceland
Múlagljúfur Canyon
Hiking experience to a beautiful canyon
Snowcat adventure on Snæfellsjökull
Snowcat adventure on Snæfellsjökull
Exciting activity on a special mountain
Vestmannaeyjar archipelago
Vestmannaeyjar archipelago
Visit the amazing Westman Islands