Arnarstapi fishing village
A traditional fishing village in Snæfellsness peninsula
Another geology masterpiece of Iceland you will find near Arnarstapi Fishing Village. This tiny fishing village has picturesque coastal cliffs derived from glowing magma hitting the wild waves of the Atlantic. Known in Iceland as the most beautiful harbor in the country. Thousands of years later erosion has formed beautiful stone arcs and a remarkable marine geyser.
Like many of the coastal villages in Iceland, Arnarstapi was also an important trade post in the past. The village had a much bigger population in the past than it has now.
Besides the fact that is a fishing village, there can also be found large arctic tern colonies and also other bird species like kittiwake and fulmar.  In 1979 the seaside and the cliffs between Arnarstapi and Hellnar village have been declared Natural Reserve.
How to get there: After you visit Búdakirkja in the Snæfellsness peninsula, if you go all the way to the west you will find Arnarstapi village. You can also visit Arnarstapi fishing village on a self-drive tour in Iceland.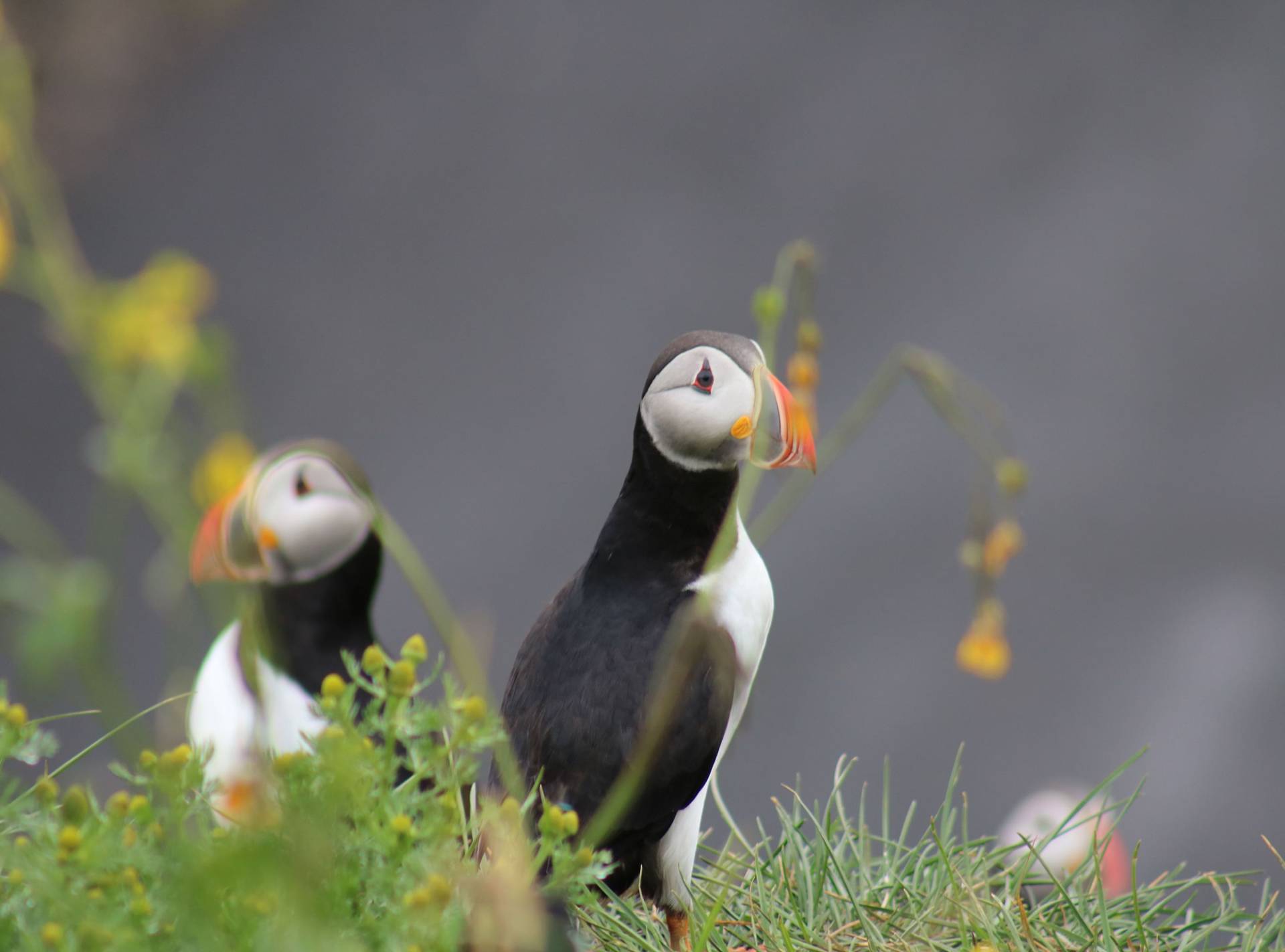 Deildartunguhver a really hot Hotspring
Deildartunguhver a really hot Hotspring
From Viking times, Icelanders used hot springs and geothermal water for their rejuvenating and healing properties
Hörgshlíðarlaug hot spring
Hörgshlíðarlaug hot spring
Mjóifjörður is the perfect place for a stop to recharge your batteries for your next Icelandic adventures
Reykjavík Classic Puffin Watching
Reykjavík Classic Puffin Watching
This is the most convenient way to see the Atlantic Puffin from Reykjavík
The ultimate guide to Aurora Hunting
The ultimate guide to Aurora Hunting
Seeing the aurora or northern light in person is at the top of the bucket list of probably half the population on earth