Hörgshlíðarlaug hot spring
This pool is located in the Mjóifjörður and it is the perfect place for a stop to recharge your batteries for your next Icelandic adventures. Surrounded by the mesmerizing view of the fjords, Hörgshlíðarlaug is a man-made, very well-maintained pool so people can have a relaxing stop to connect with nature.
Hörgshlíðarlaug is on private land and it has a changing room that you can use, bring your own swimsuit and towel as there are no such facilities. The pool is 6 meters long and 80 cm deep and the water has a temperature around 40°C that will warm you up and refresh your senses. The water from the pool came from three sources; two of them are with hot water and one of them with cold water which provides the best temperature for bathing.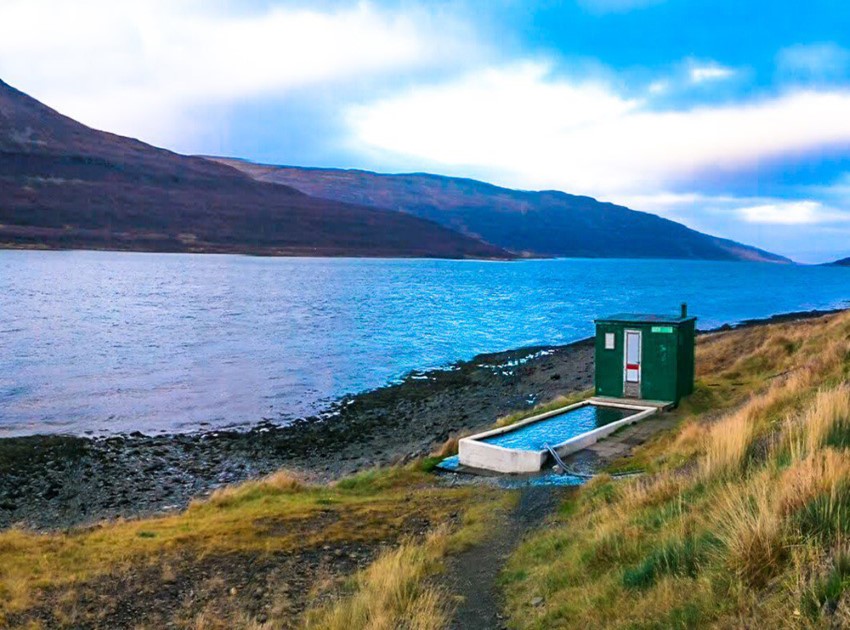 You don't have to pay for using the pool but being on private land you have to ask permission from the pool owner. Don't be shy to ask for permission, Icelanders are very friendly and they love when tourists are interested in their culture. In exchange for that, we recommend you to leave the pool as you find it, take the litter with you, and put it in a bin. Respect Mother Nature as it gives us such amazing things like hot springs, beautiful views over the fjords, and many other natural wonders.
Hörgshlíðarlaug is located close to Heydalur hot spring and even if you came from east or from the west on Route 61, you have to turn on Route 633 which is a gravel road. Follow the GPS coordinates to find it easier: 65.845228, -22.61212.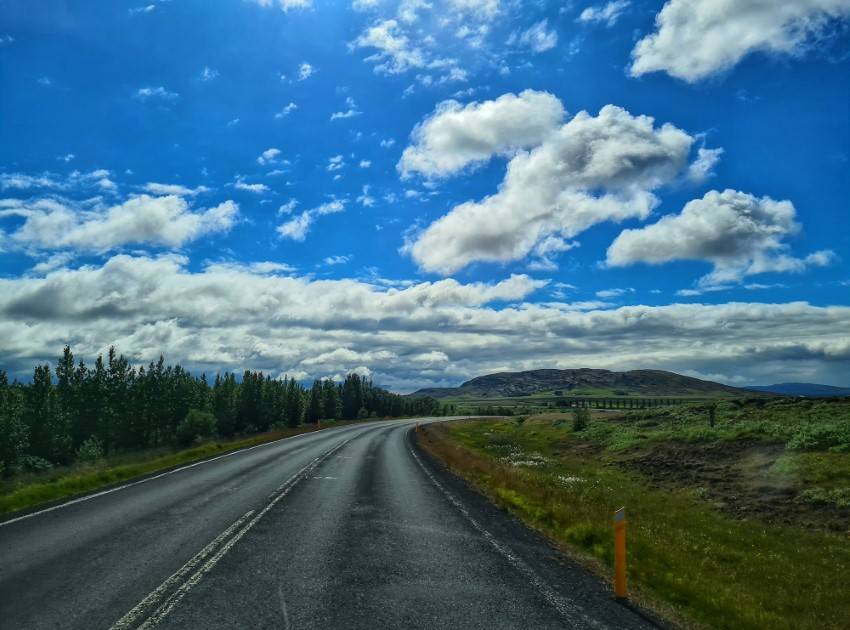 12 Days Around Iceland
Itinerary, travel plan, suggestions, and recommendations
Difference between Blue Lagoon and Secret Lagoon
Difference between Blue Lagoon and Secret Lagoon
Hvítserkur- The Rhino Rock in Iceland
The Rhino Rock in Iceland