Experiencing Iceland in a Motorhome
Experiencing Iceland in a Motorhome, pros and cons, and recommendations
Long roads, breathtaking landscapes, and unique experiences. That is how Iceland can be described in a few words.  When it comes to planning a trip, this always includes a lot of searching: accommodation, transfer from the airport, car rental, or buses. But how about searching just for one thing that includes all of this? Motorhomes are perfect for discovering such a beautiful country like Iceland without being concerned to come back to the same place every night. Here are some aspects that might interest you when it comes to renting a motorhome.
Can I do this all year round?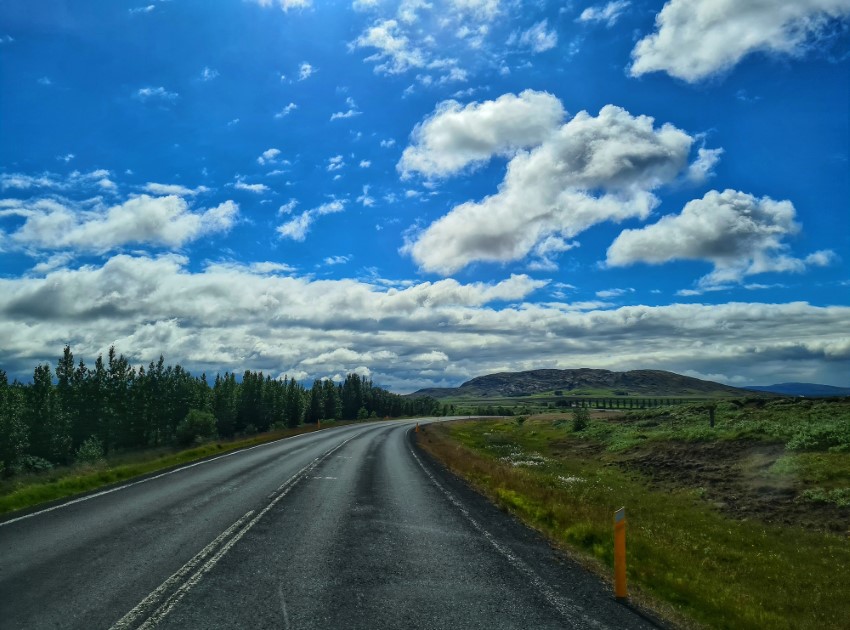 In Iceland, motorhomes can be rented only between mid-May and the end of September. During this period the weather is perfect most of the time, and it is easier to drive. It is not that hard to rent a motorhome. You simply need to have a driving license (cat B is also accepted), to be 23 years old, to have some understanding of the local road signs, some understanding of the local road conditions and weather, know where you are going, and you are good to go. You can also check more information about driving in Iceland here.
*Note that all prices are just indicative and they were correct at the moment of writing.
Motorhomes are usually more expensive than campers but they are more comfortable and more practical as you have facilities for cooking and showering inside the vehicle. Prices may vary depending on the type or size of the motorhome and also depending on the season and the length of period you want to rent it.
For example, to rent a motorhome in high season (21.06-19.08.2021), diesel, manually driven, for up to 4 persons, with basic insurance will cost you about 63 800 isk per day for 7-13 days. If you will rent the same motorhome, with basic insurance but for 14 days or more, it will cost you about 59 400 isk per day. Good deal, right?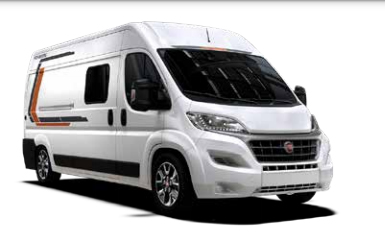 In the shoulder season (from 01.05-20.06.2021 and from 20.08-30.09.2021) the price for the same motorhome chosen above with basic insurance will be about 42 800 isk per day for 7-13 days and 40 000 isk per day for 14 days or more.
If you are thinking about getting full insurance (recommended) here are the approximate prices for renting the same motorhome chosen in the previous example in high season: 70 200 isk per day for 7-13 days and 65 800 isk per day for 14 days or more. So the longer the period you will rent the motorhome, the lower price you will pay.
For the shoulder season prices with full insurance are 46 300 isk per day for 7-13 days and 49 200 isk per day for 14 days or more. All those prices include also tax and unlimited mileage. Those prices are just for your orientation.
When it comes to the costs of renting and driving a motorhome through Iceland, you should also have in mind some additional costs. Those costs may include fuel which is not included in the rent price, campsites fee (most campsites charge 1200 – 1500 isk per adult, free for children 12 and below), and parking fees at attractions.
Motorhomes are equipped with water tanks that need to be refilled and you can find water in most of the campsites. Also if your motorhome is using gas, you have to buy some from gas stations and if it is using electricity, you will also find electricity at campsites and is charged at 800 – 1000 isk per camper. Keep in mind that there are just a limited number of spots where you can charge your motorhome so you will need to locate a power source first before deciding your spot. Some campsites have dedicated areas for RVs and campers. Some campsites charge extra for each camping unit. You can find the price information on the shared facility building on each campsite.
You can also keep in mind the costs of food you will need. Most of the motorhomes available in Iceland offers you the equipment needed to cook your own meals so you only need to think about the cost of buying grocery. You will find supermarkets and shops in certain spots along the main roads or in small towns. Also, some campsites provide shared grilling facilities. You just need to bring your own charcoal, starter, and food.
What is included in Motorhome rental?
Almost all of the motorhomes available for rent in Iceland are equipped with cooking and eating utensils, beds, freshwater tanks, and wastewater tanks, heating systems, toilets, and showers.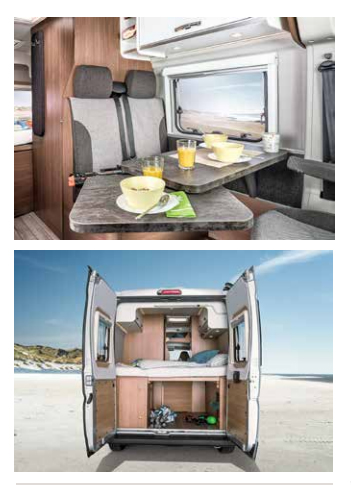 Most of the motorhome rental services include in their price unlimited mileage, mechanical assistance 24/7, Collision Damage Waiver, 24% VAT, local taxes, as well as standard equipment (mentioned above) depending on the type of motorhome you want to rent. There are also luxurious motorhomes which usually have space for up to 4 persons and are fully equipped.
Is full insurance necessary?
Iceland is a safe country to drive, most of the roads are in good condition and well-marked but sometimes the unexpected may happen. Also, the weather can be challenging sometimes, and some damages can be caused because of this (damages caused by sand, gravel, ash, pumice, or other kinds of earth material being blown onto the vehicle). Basic insurances do not cover all of this so you may think of full insurance if you do not want to pay any excess. Of course, it is not mandatory to have full insurance but it can be a good choice for a stress-free trip in Iceland especially because the excess may vary depending on the damages and type of motorhome you rent.
For example, basic insurance that is included in the rate covers only Collision Damage Waiver (CDW), Personal Accident Insurance (PAI), and Theft Protection (TP) and the excess you will pay in case of damages will be around 375 000 isk per damage.
Medium insurance covers Collision Damage Waiver, Personal Accident Insurance, Theft Protection, Super Collision Damage Waiver (SCDW), and Windshield & Glass Zero Excess (GP) and in case of damages, you will pay around 90 000 isk per damage. The price for medium insurance is about 3 267 isk per day.
On the other hand, a premium or full insurance covers: Collision Damage Waiver, Personal Accident Insurance, Theft Protection, Super Collision Damage Waiver, Windshield & Glass Zero Excess, and also Sand & Ash Damage Waiver (SADW) and Zero Excess that removes your excess in case of damages. The price for premium insurance is about 5 445 isk per day.
Pros and Cons of travelling in a Motorhome
Pros
Travelling with a motorhome saves you time since you do not have to come back to your accommodation every night and you can just stop at a campsite and continue your trip the next morning. Also, this gives you mobility and you can check as many places you have on your bucket list.
You may also save some time and money when you start to plan a trip to Iceland. Instead of looking for accommodation, car rental, transfer from the airport or restaurants you can just rent a motorhome and complete your bucket list with things to be checked during your trip.
You will have an amazing experience driving around Iceland.
Cons
You cannot drive a motorhome everywhere you want. There are stricter rules for motorhomes. Motorhomes are not allowed to drive on roads marked with `F` on public maps. Also, because the wind can be really strong here in Iceland, you cannot drive a motorhome if the wind speed exceeds 25m/s.
There are also stricter rules for driving a motorhome in Reykjavik. There are some streets where access to motorhomes is forbidden as the road is very small.
You have to clean the motorhome by yourself. There are special places in campsites where you can empty the wastewater tank and the toilet.
You cannot rent a motorhome in winter or early spring.
You cannot park everywhere you want.
Limitations
You may notice some limitations if you want to rent a motorhome but all those limitations are for your safety. Not being able to rent a motorhome during wintertime or not being able to drive when the wind exceeds 25m/s protects you from getting into really dangerous situations. The age limit for renting a motorhome is also important even though it may sound ridiculous for people who are 18 years old and have already a valid driving license.
Even if you want to park your motorhome to have a nice view of one of the landmarks in Iceland, parking outside the campsites is forbidden. If you want to park on private property, you will need to get permission from the landowner.
There are also limitations when it comes to choosing a motorhome instead of a hotel room. You do not have much space inside the motorhome, beds are smaller than in a hotel room and it is not that easy to use the shower as there is a limited amount of water in the water tank and usually cold water only.
There is also a rental limit. Usually, motorhomes have to be rented for a minimum of 7 days.
Where can I park?
As I mentioned before you cannot park your motorhome everywhere you want in Iceland. There are many campsites along Iceland to park your motorhome. It is a law that you can only camp at designated campsites unless you have permission (from the landowner or authority) that you can camp elsewhere that is not a campsite. Many attractions have signs explicitly saying "No camping" or "No overnight parking".
Also on a campsite are special facilities for campers and motorhomes so you can empty the wastewater tank and refill the freshwater tank. You can empty the toilet bin, use electricity for charging your motorhome, or to use the existing showers for all of this for a fee. You can find here more information about the rules of camping in Iceland as well as some of the best campsites in Iceland.
So, if you are an adventurer who wants an unforgettable experience around Iceland in a Motorhome you can go and check out our offers on renting a Motorhome.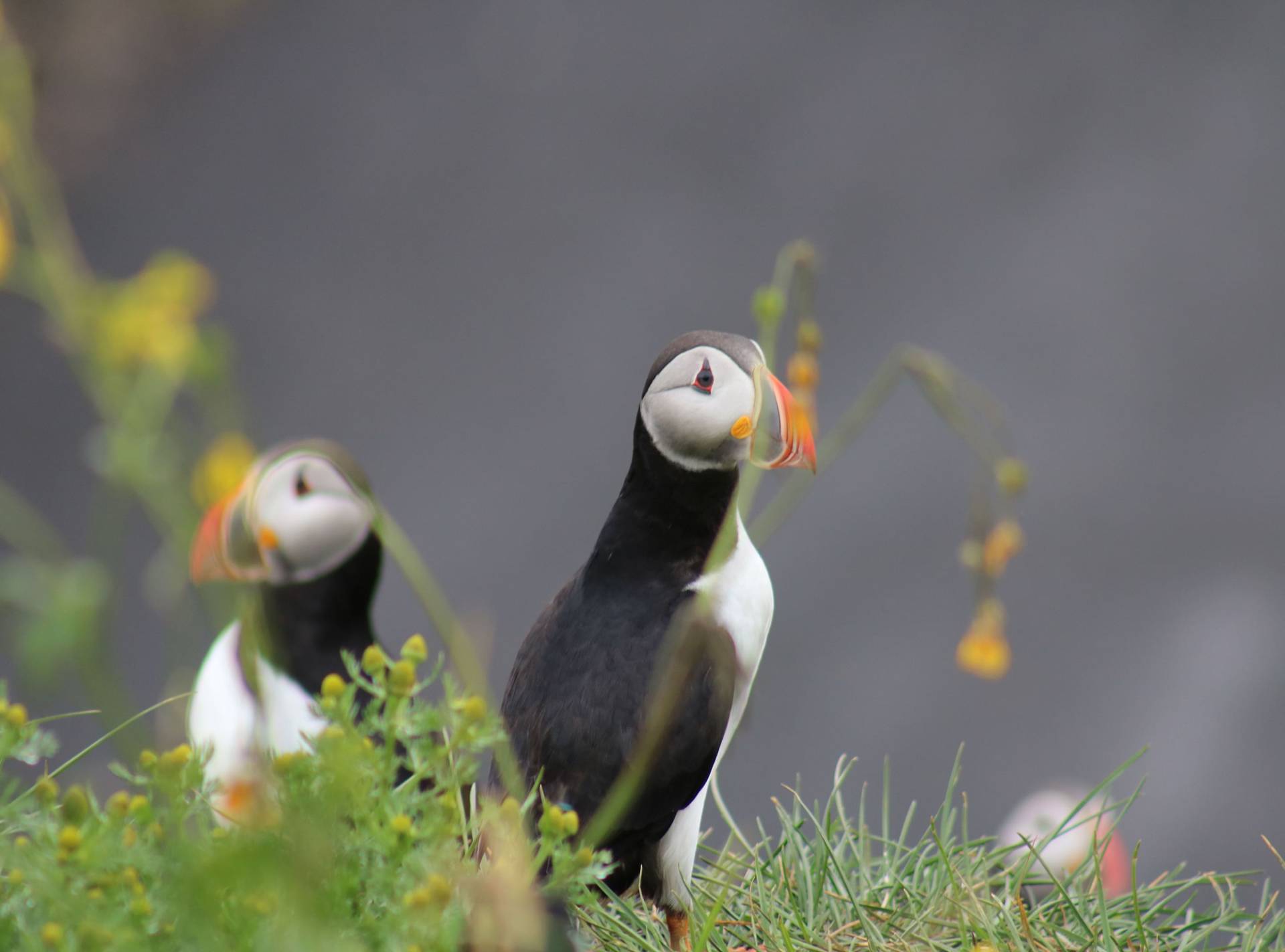 Deildartunguhver a really hot Hotspring
Deildartunguhver a really hot Hotspring
From Viking times, Icelanders used hot springs and geothermal water for their rejuvenating and healing properties
Hörgshlíðarlaug hot spring
Hörgshlíðarlaug hot spring
Mjóifjörður is the perfect place for a stop to recharge your batteries for your next Icelandic adventures
Reykjavík Classic Puffin Watching
Reykjavík Classic Puffin Watching
This is the most convenient way to see the Atlantic Puffin from Reykjavík
The ultimate guide to Aurora Hunting
The ultimate guide to Aurora Hunting
Seeing the aurora or northern light in person is at the top of the bucket list of probably half the population on earth