Why you should visit Iceland in December?
Travelling during winter in nordic countries can be both amazing and a little bit concerning if you're not a fan of cold grey weather. But most of the time it is amazing to travel to some snowy white countries.
Iceland is no exception. During winter you can experience some of the most beautiful moments even if there are almost 4 hours of daylight. December is one of the darkest months in Iceland but that doesn't mean you will not enjoy your trip.
It is one of the most colourful months also and that is because of the Christmas holiday and natural phenomenons like the Northern lights, pastel sunsets and sometimes Glitský (polar stratospheric clouds).
If you are planning to travel to Iceland in December you should have in mind the next things:
December is the darkest month of the winter, sunrise is around 11 am and sunset is happening between 3 and 4 pm. If you are not a sunrise person just because you like to sleep late in the morning, then this will be the perfect time and place where you can oversleep in the morning and also enjoy the sunrise.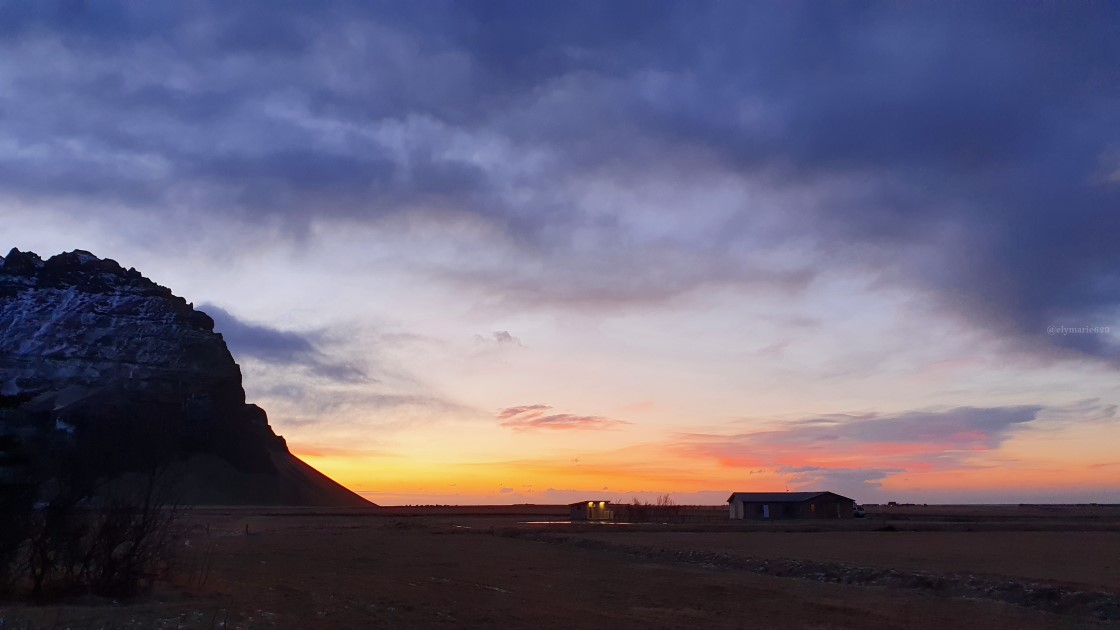 Both sunrise and sunset are some of the most beautiful during December and winter in general due to the amazing colours that fill the sky.
It is "the most wonderful time of the year". Icelanders are starting to celebrate Christmas a few weeks before Christmas day so you will have the chance to take part in the Icelandic Christmas traditions and eat delicious food. Also, the capital Reykjavik together with all the little towns in the country are dressed up with Christmas decorations and lights and there are many Christmas markets and events you can participate in.
Being the darkest month in the season, there is a higher chance to see the Northern lights as this is an important condition when you want to "hunt" them. So if you are travelling to Iceland during December, take many layers of warm clothes with you because during your stay you will most probably be outside in the cold chasing the Northern lights. It is not a thing to miss, right?
Even if there are not so many hours of daylight, you can still do some memorable activities that are available during the winter season. Exploring a Blue Ice Cave is one of those activities and I can guarantee that is something you will never forget. Plan and book in advance your tour at the Blue Ice Cave as it is more comfortable to explore it during daylight.
You can pair the Blue Ice Cave tour with a glacier hiking tour. You can choose a tour either on Vatnajökull which is the largest glacier in Europe or you can hike on Mýrdalsjökull located north from Vík í Mýrdal town.
A dog-sledging tour will be the cutest part of your trip. Our furry friends here in Iceland are ready to give you a memorable experience. There are also many other activities that are COOLer during the winter: snowmobile tour, enjoying a geothermal bath, enjoying museum exhibitions.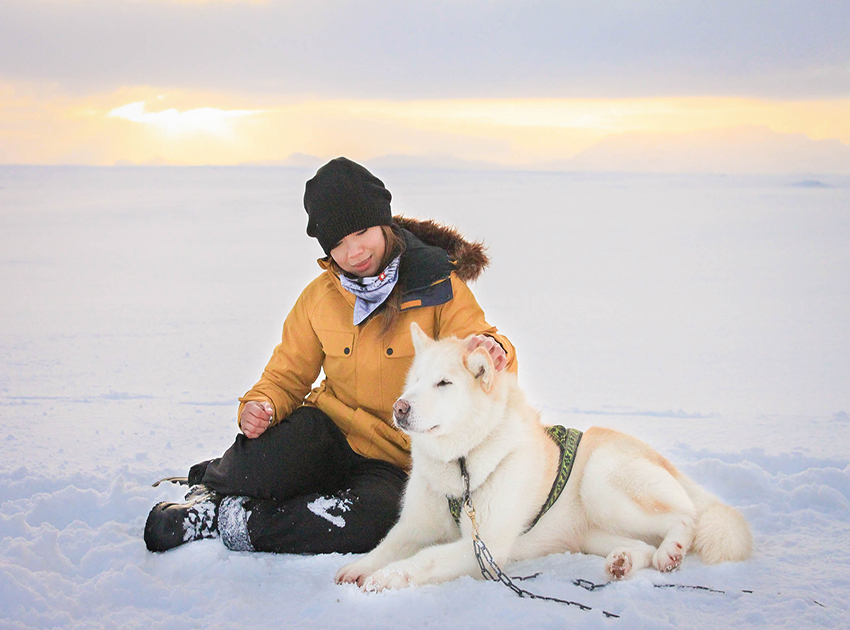 The time between the sunrise and sunset is very short but the colours they paint the sky are just incredible. More than that, if you are lucky, right before sunrise or sunset you can see Glitský, polar stratospheric clouds that are forming in the polar stratosphere at altitudes of 15,000–25,000 m (49,000–82,000 ft).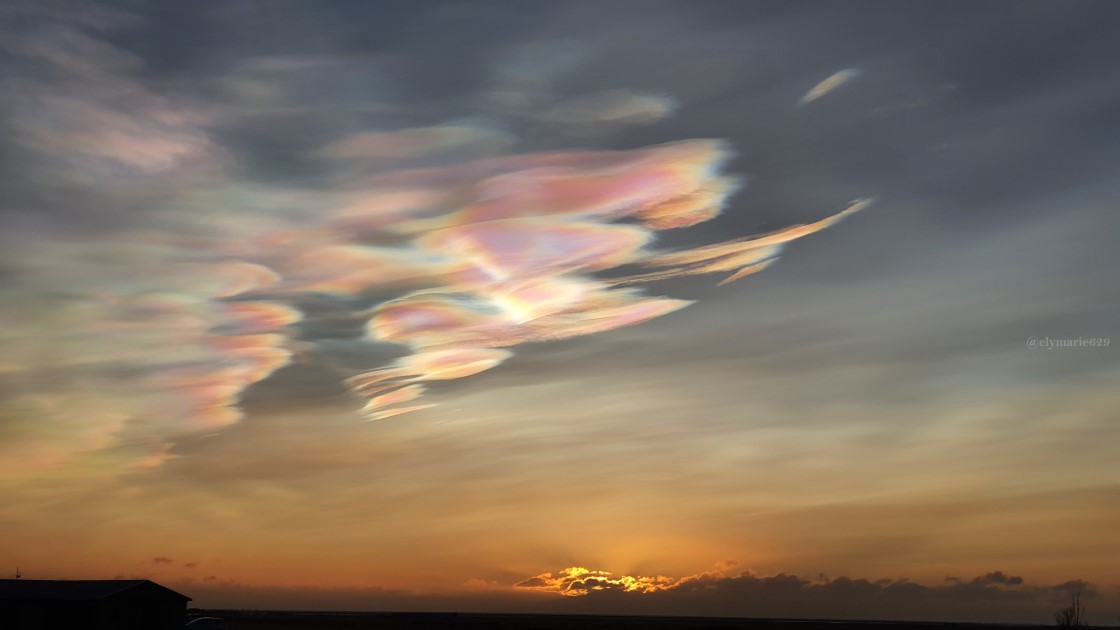 "Polar stratospheric clouds form at very low temperatures, below −78 °C (−108 °F). These temperatures can occur in the lower stratosphere in polar winter. In the Antarctic, temperatures below −88 °C (−126 °F) frequently cause type II Polar stratospheric clouds. Such low temperatures are rarer in the Arctic. In the Northern hemisphere, the generation of lee waves by mountains may locally cool the lower stratosphere and lead to the formation of lenticular Polar stratospheric clouds.
Forward-scattering of sunlight within the clouds produces a pearly-white appearance. Particles within the optically thin clouds cause coloured interference fringes by diffraction. The visibility of the colours may be enhanced with a polarising filter." Wikipedia 
Another thing to have in mind is that weather can be sometimes not very friendly, but you can compensate for a moody day with some delicious Icelandic dishes near the fireplace and chat with the locals.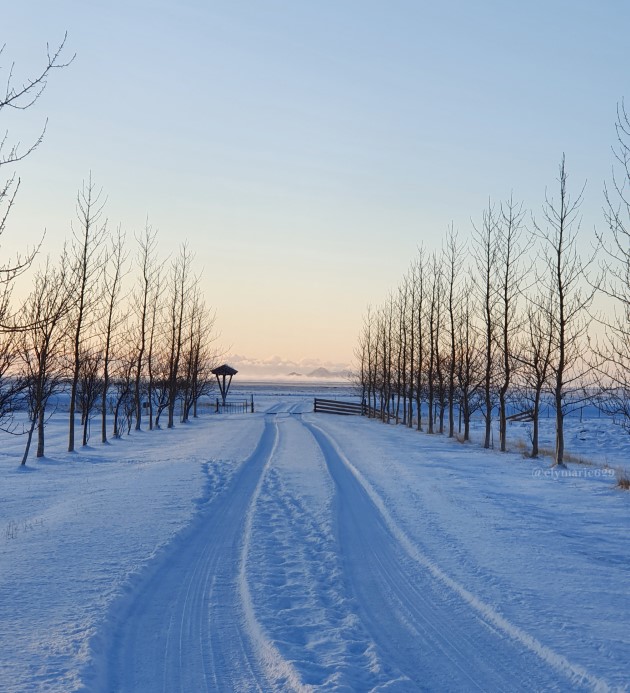 If you want to travel to Iceland in December you have a lot of things to do and to see. There is not a right time to visit a country, it is just about what you want to do and see there.
You can plan your trip together with our travel designer and have the best time here in Iceland.
Share with us your Icelandic adventures on our social media accounts.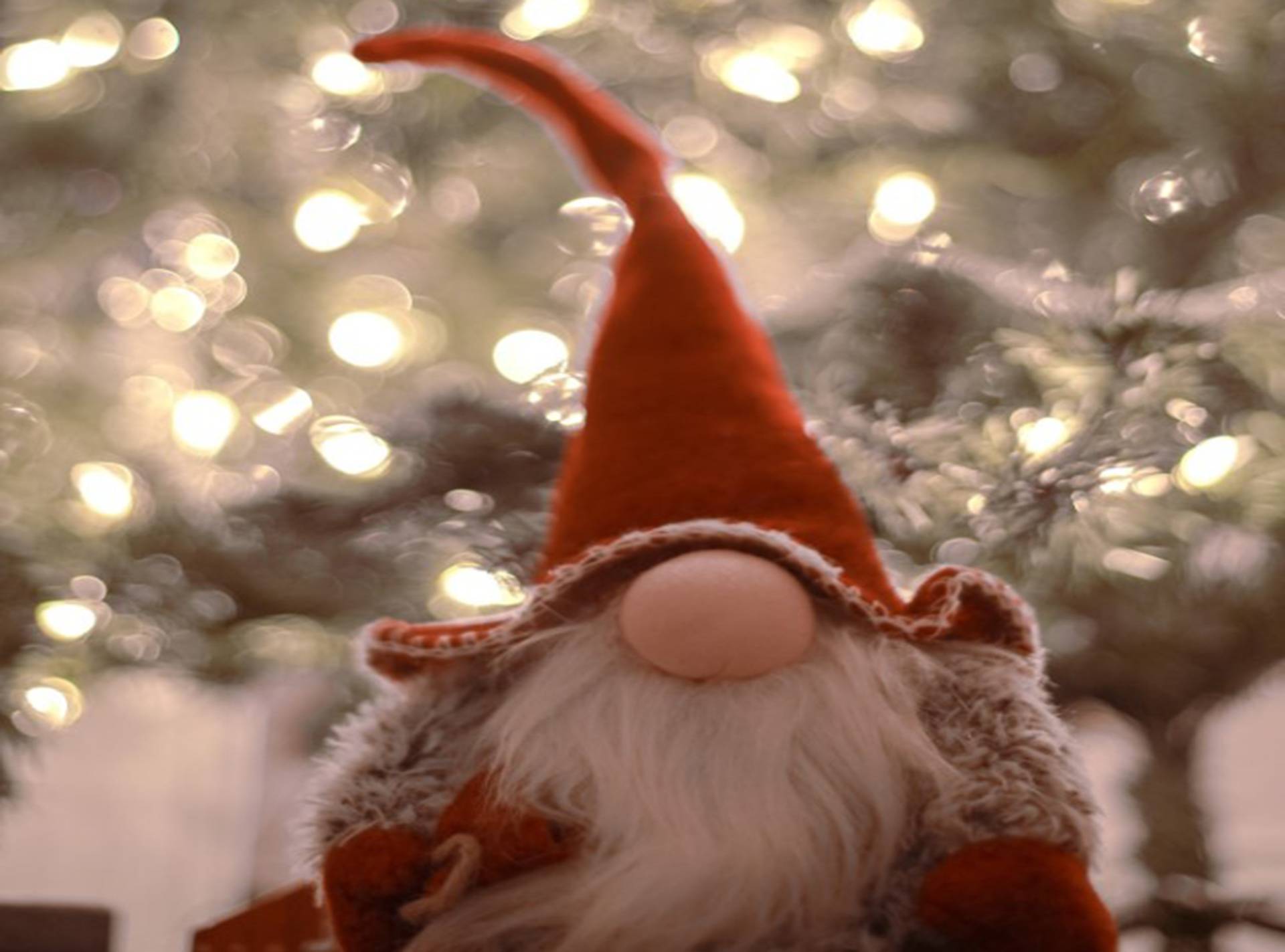 Christmas in Iceland
The Christmas holiday has different meanings for different cultures and it is celebrated differently from
country to country
Jólasveinar – the Icelandic Santa Clauses
Jólasveinar – the Icelandic Santa Clauses
How lucky are the Icelandic kids? Thirteen Santa Clauses means thirteen different gifts, right?
Nammi-what Icelandic candies do you have to try?
Nammi-what Icelandic candies do you have to try?
For those who have a sweet tooth come join my club, because today we are talking about sweets and candy
Icelandic feast- what dishes to try when in Iceland?
Icelandic feast- what dishes to try when in Iceland?
Foodie lovers this blog is for you. Put on your food-to-try bucketlist those delicious Icelandic dishes and try
them when you come here