Shared tour vs Self-drive tour
Shared tour vs Self-drive tour, pros and cons, limitations, recommendations
Icelanders say that `Af góðu upphafi vonast góður endir` that means that a good beginning makes a good ending. When we travel we want to feel good, enjoy the journey and make unforgettable moments. If you would like to follow an itinerary but do not know how or from where to start, maybe you will think about booking a tour.
Going on a tour is a wonderful experience as you get to meet people and make friends while discovering together new places or wandering around with your family/close friends or by yourself. But what kind of tour fits your personality and interests better? You will find out in this blog pros and cons of a shared tour vs a self-drive tour.
A shared tour, as its name says, is a tour shared with other travel enthusiasts. Those kinds of tours may be one day long or multiple days long and always start from the same point.
A Self-drive tour involves driving by yourself following a recommended itinerary and staying at some pre-arranged accommodations.
You will see that each of those options has advantages and disadvantages, but for sure advantages will make a difference regarding your decision.
Pros and Cons
A Shared tour has everything planned so you do not have to think about where to go, where to stay or where to eat, you just choose the itinerary you like and enjoy your time in Iceland.
Also, a Shared tour is cheaper as you share the cost of the tour with other people.
You are travelling by bus so you do not have to think about driving by yourself, you just enjoy the ride.
You are picked up and dropped off from your accommodation or a certain spot at the beginning and the end of the tour.
You get to meet new people and make new friends with whom you can share your experiences.
You have a tour guide who will tell you all the information you need to know about each place you go to and also some extra tips.
You will be able to check many places from your bucket list.
You can drive at your own peace around Iceland and have full mobility to spend how much time you need when you stop for a break or at one of the landmarks.
You can stop (in designated places) if you need to or if you want to get the perfect picture from the road. Iceland can be surprising sometimes at every spot.
You can start your trip at what time you want right from your accommodation.
You can choose your accommodation before booking from the existing options.
A self-drive tour is customizable. You can adjust your travel itinerary at your own will before booking, being consulted by a professional travel agent.
You can also add new attractions to your itinerary while you are on the way if you have enough time for them. Or you can skip some places if they do not interest you.
You can choose where you want to eat.
You have more comfort while travelling as you drive a car just for your own or for you and your family/close friends.
You can pick up and drop off your car right after you arrive from Keflavik International Airport and also after you end your trip so you do not have to think about transfer from or to the airport.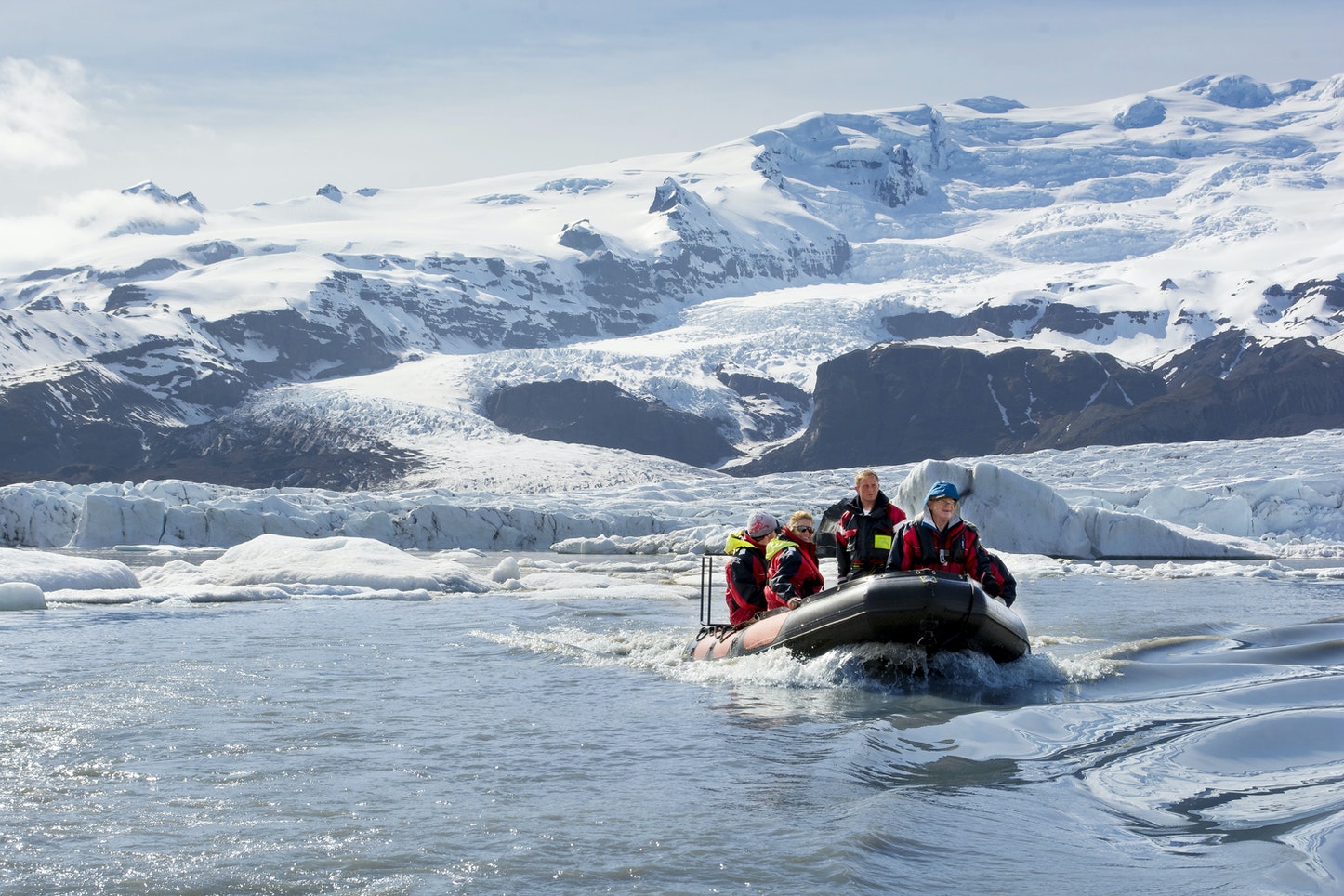 Depending on where your accommodation is located, you may sometimes have to walk to a bus stop to be picked up for the tour. And also you will be dropped off at the same point. That may seem easy but you have to think about the changeable weather in Iceland and also about the temperature outside if you are travelling in the winter.
You can book a shared tour for a minimum of 2 days.
You should be at the point of meeting at the right time otherwise you will miss the bus and it will not come back to take you.
All shared tours start from Reykjavik. It is not possible to start a shared tour from another city.
The itinerary cannot be changed. If you want to visit another place that is not included in the itinerary, it is not possible while you are on a shared tour.
It is not possible to stop anywhere you want. The bus will stop only at locations that are included in the itinerary.
The time you have to visit a place included in the itinerary is limited. So you have to be careful you are not missing the bus.
As you are travelling on a bus, you share the space with other people so there will be limited space for you and your luggage.
Also, you cannot change the accommodation, neither the restaurants included in the tour.
The travel guide may not be able to give you their undivided attention.
It could happen to not have anything in common with people you share the tour with.
Cons for a Self-drive tour
A self-drive tour is more expensive than a shared tour as you rent a car to follow the itinerary.
There are additional costs. The fuel, parking fee or the main meals are not included on the tour as well as other costs that may appear while on the tour.
You need to possess a driving license that must be valid and the license class suitable for the vehicle you rent.
You have to be aware of roads and weather conditions before starting the tour.
You have to book a self-drive tour for at least 3 days.
It can be exhausting to drive by yourself on the entire tour. Here in Iceland, the roads are long and you can rarely found a town or a gas station to stop and relax for a bit.
Also, you cannot stop on the side of the road or wherever you want. There are designated places for stops.
As the tour does not include meals you should plan where you want to eat or buy some food in advance as in Iceland the supermarkets close earlier than in other countries.
Costs
If you want to save some money while travelling, then a shared tour is a good option for travelling cheap and making wonderful memories. A shared tour will cost you less than a self-drive tour.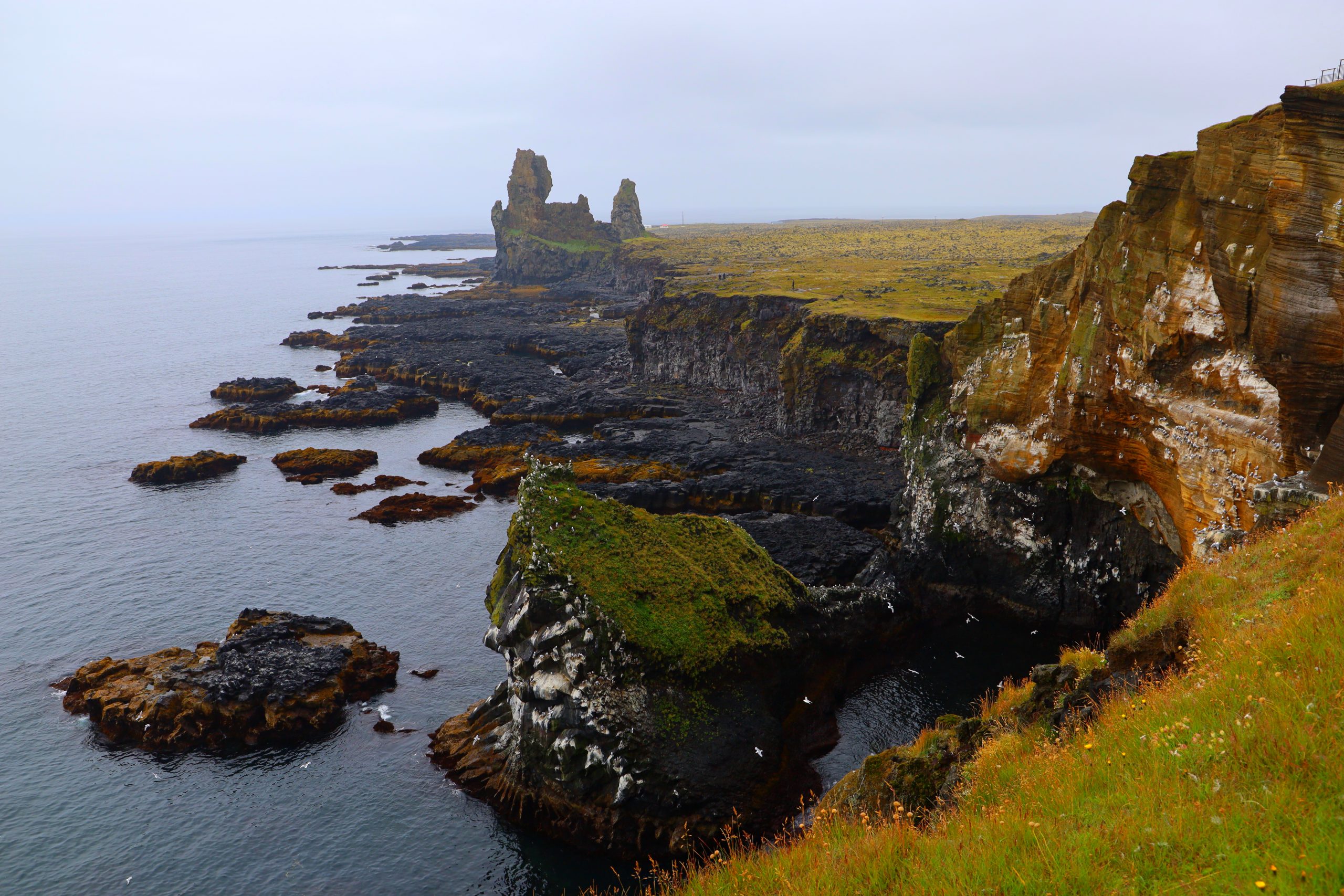 For example, for two days shared tour in the area of Snæfellsnes, Silver Circle with Lava Caving the price starts at 44 900 isk for one person. This price includes pick up and drop off within Reykjavik; accommodation in a double or a twin room with a shared bathroom. You can upgrade to the private bathroom by choosing "Upgrade to a private bathroom" during the booking process. (Price for an upgrade is 3.000 ISK per person); Breakfast; Professional tour guide in English in a minibus; Admission fee to Vidgelmir Lave Cave; Admission fee to Krauma natural geothermal baths & spa; Free Wi-Fi on the bus. Also, it is mandatory for single travellers to pay a single room supplement of 6 000 isk to stay in a single room.
And if you have a piece of extra luggage you should pay 1 000 isk per piece. So, if you are a single traveller who wants to have a private bathroom and who has one extra piece of luggage you will pay around 54 900 isk for this 2-day tour. Of course, you should keep in mind the costs of the meals you will have and any other personal unexpected costs. For more information about this one and other shared tours, you can check out our offers here.
Costs of a Self-drive tour
The prices for a self-drive tour are a bit higher than a shared tour but you have more comfort, more flexibility and mobility when it comes to booking a tour. Also, the prices depend on how many days and how far goes the tour, how many persons will be on the tour, the type of car they want to rent and the type of accommodation they want.
As an example, a self-drive tour for two persons on a route from Blue Lagoon-Reykjavik-Golden Circle & Grindavik, for 3 days will cost about 119 193 isk. This includes 3 days rental of a vehicle; 2 nights accommodation (option of 2* hotel/guesthouse or 3* hotel available); 2 Breakfast; Blue Lagoon comfort entrance ticket including towel, 1 beverage & silica face mask (upgrade to premium entrance available to include bathrobe, towel, 1 beverage, slippers and silica + algae/mineral mask); Entrance to Kerid Crater; Premium Protection Insurance with zero excess; Detailed e-Itinerary with the tour map, location points, and pictures for you to view before you arrive; Professional travel agent to assist in planning your itinerary.
More details about this tour as well as about other tours can be found here.
Limitations
Even if you will consider one type of tour to be better than another one, there are some limitations for both types of tours.
The weather condition in Iceland can limit both types of tours. The weather can be sometimes too bad to travel. Strong storms may happen so the tours will be cancelled and because of this, your entire travel schedule may be messed up.
Also, a shared tour has a fixed itinerary that cannot be changed. In this case, you may not visit anything on your bucket list.
On the other side, a self-drive tour can be booked for at least 3 days and also for at least 2 persons. Even if on a shared tour you have a limited time to visit the places you go, the time you have to visit all landmarks from the itinerary on a self-drive tour is also limited. If you stop at some extra places you have to be careful and not wander too much around.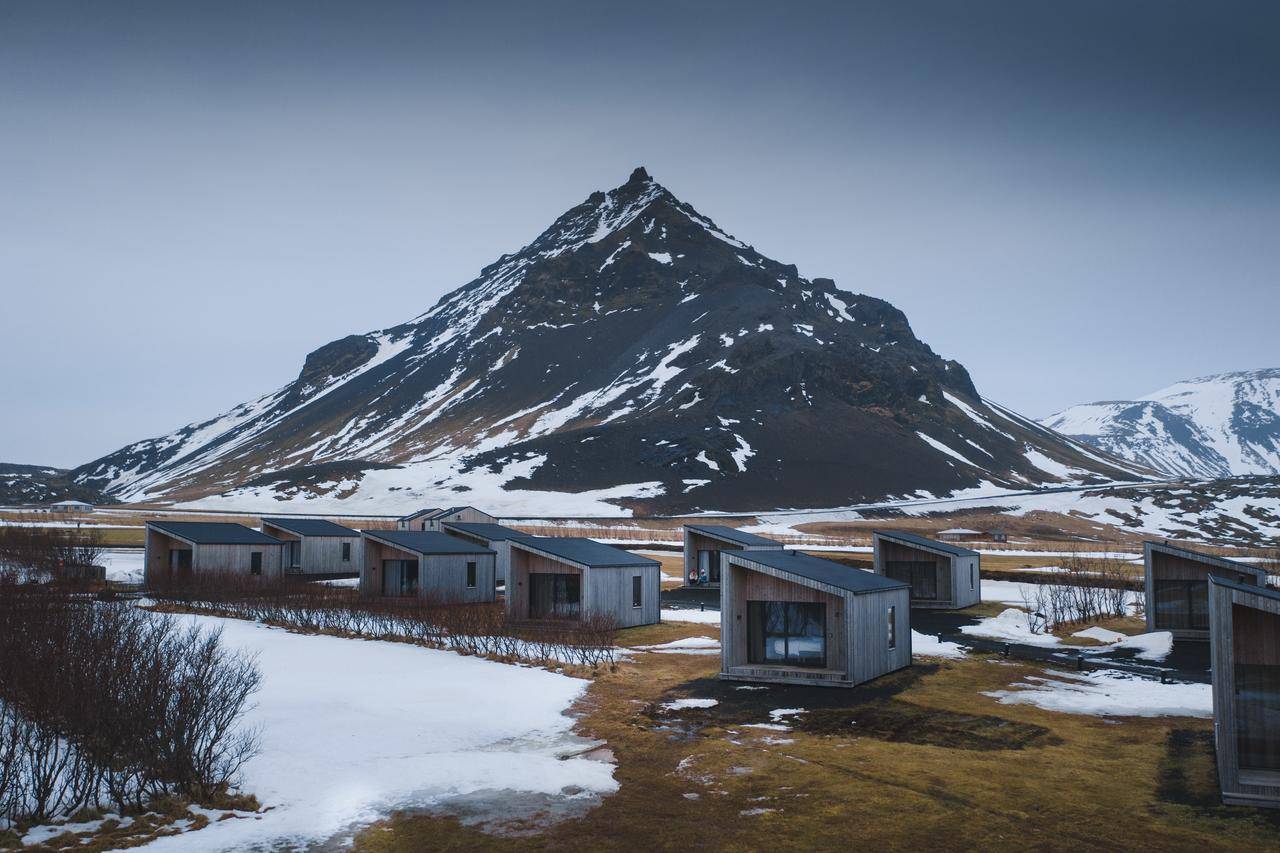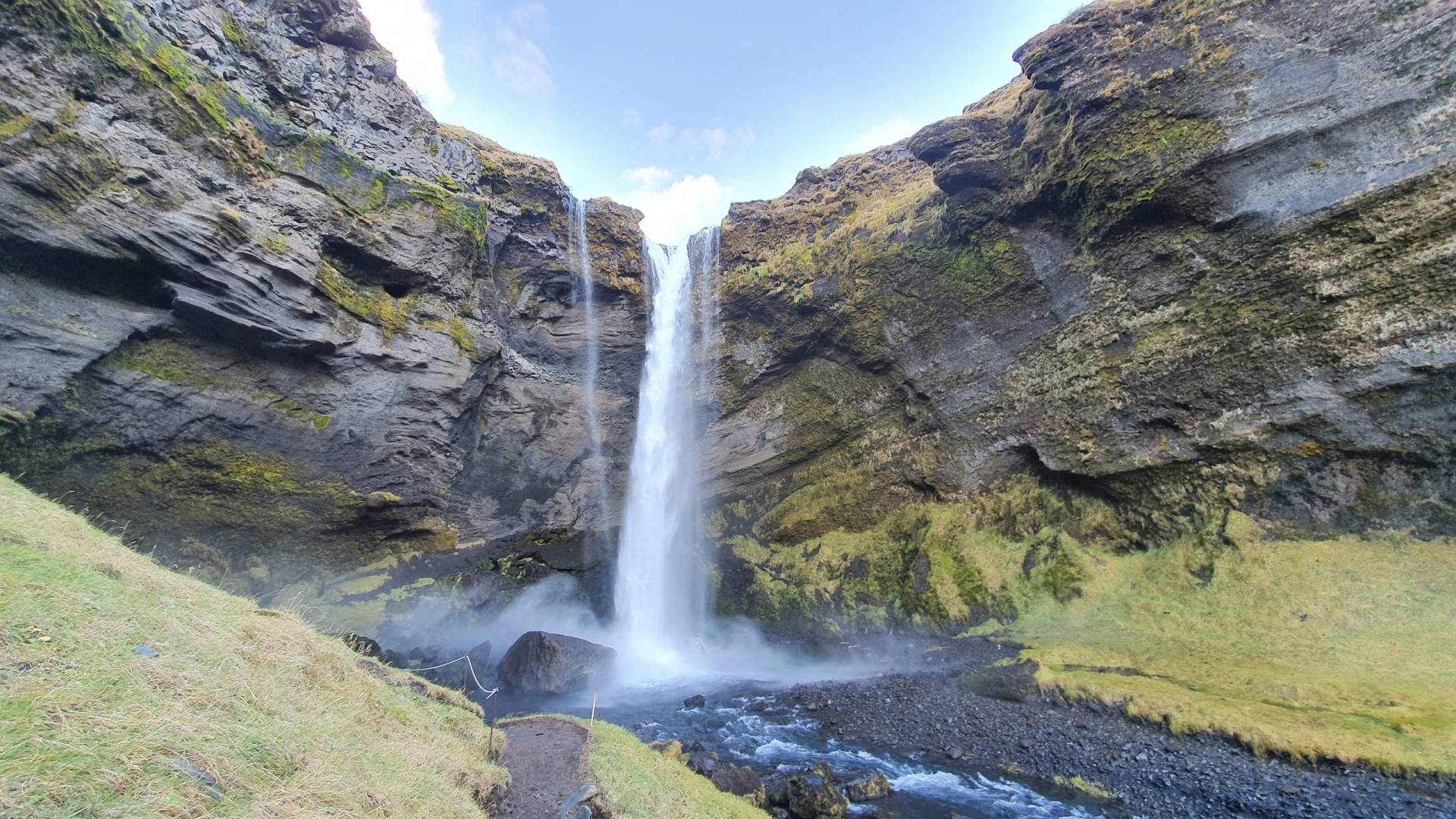 Arnarstapi fishing village
Arnarstapi fishing village
A traditional fishing village in Snæfellsness peninsula
Kvernufoss-little brother of Skogafoss
Kvernufoss-little brother of Skogafoss
Kvernufoss is a beautiful waterfall located in
South Iceland
Skálafellsjökull
Tips and directions to Skálafellsjökull
Transport options between Keflavik airport and Reykjavik
Transport options between Keflavik airport and Reykjavik
What options do you have to get from Keflavik airport to Reykjavik?