Can you visit Iceland on a budget?
Iceland is for sure the most interesting country on earth. Ok maybe I am biased but you can not say you would not like to visit the Land of Fire and Ice. And if you have heard some things about Iceland you probably know already that people always say that Iceland is an expensive country. I will not argue on that because this statement is totally understandable. 
But the question is, can we visit Iceland even if our budget is not so big? Is that possible?
Yes, it is! And in this blog, you will find out how can you travel to Iceland on a budget. 
The Flight
Let's start with the flight to Iceland. From my experience, if you buy tickets in advance you can get a really good deal. And this is no matter from which part of the world you are coming to Iceland. Last minutes tickets are most of the time very expensive. Hence you need to plan your trip in advance. 
Also, plan your trip outside the high season which in Iceland is the summer season. And as an inside tip try to avoid also travelling to Iceland in January or February because of the bad weather. But the decision is yours and if you can not decide when to come to Iceland our blog about "When is the best time to travel to Iceland?" can help you.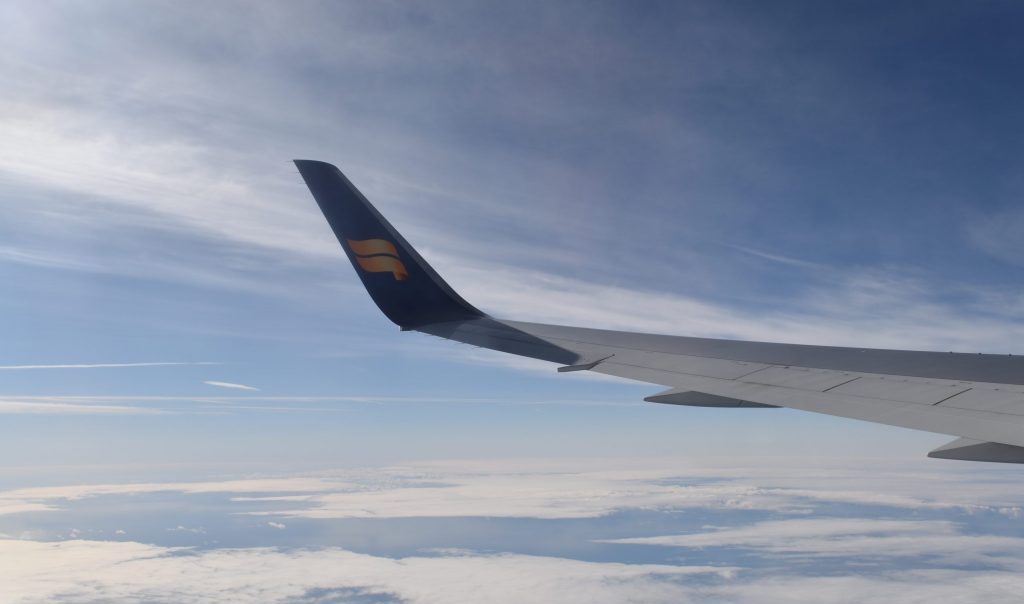 The Season
As I mentioned we have a blog dedicated to when is the best time to visit Iceland, but as we are speaking about a budget trip, the best time to visit is in Shoulder seasons. That means in the autumn (September to November) and spring (March to May). The prices for accommodations and car rentals are lower this time of the year compared to the high season.
But if you want to visit Iceland during summer there are also some tips for travelling on a budget. Keep reading!
The accommodation
The best choice for budget accommodation is always a hostel. But in Iceland, you will find hostels mostly in Reykjavik. But what about the rest of the country? 
There are many Airbnb in Iceland where you can get a good price especially if you are a bigger group of travellers. 
And there is also probably the cheapest option of accommodation and that is going camping in a tent. 
If you are travelling with your friends or family a cheap option can be also renting a motorhome and camping in a motorhome. 
We have some tips about camping in Iceland and exploring Iceland in a motorhome. Check them also.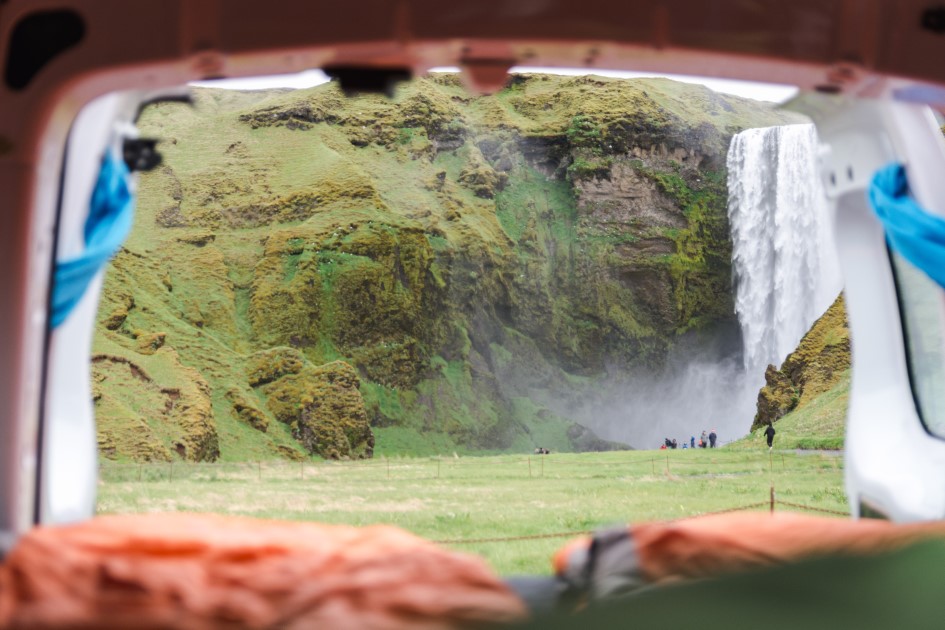 Tours in Iceland
You can save money by going on a shared tour with other people. The cost of the tour is always lower because it is shared between all participants. And you can meet awesome people and make friends also. 
Day tours are also budget-friendly and you will find on our site a large variety of day tours you can choose from.
Check our blog about the best day tours from Reykjavik. 
Exploring alone
If you don't want to go on any tours and want to explore Iceland by yourself, the cheapest way to do it is by visiting the landmarks that are usually free. It might happen to pay for parking or an "entrance" fee but this applies only to the landmarks that are located on private land and the money are used to maintain the area. Don't worry you will pay only a few euros.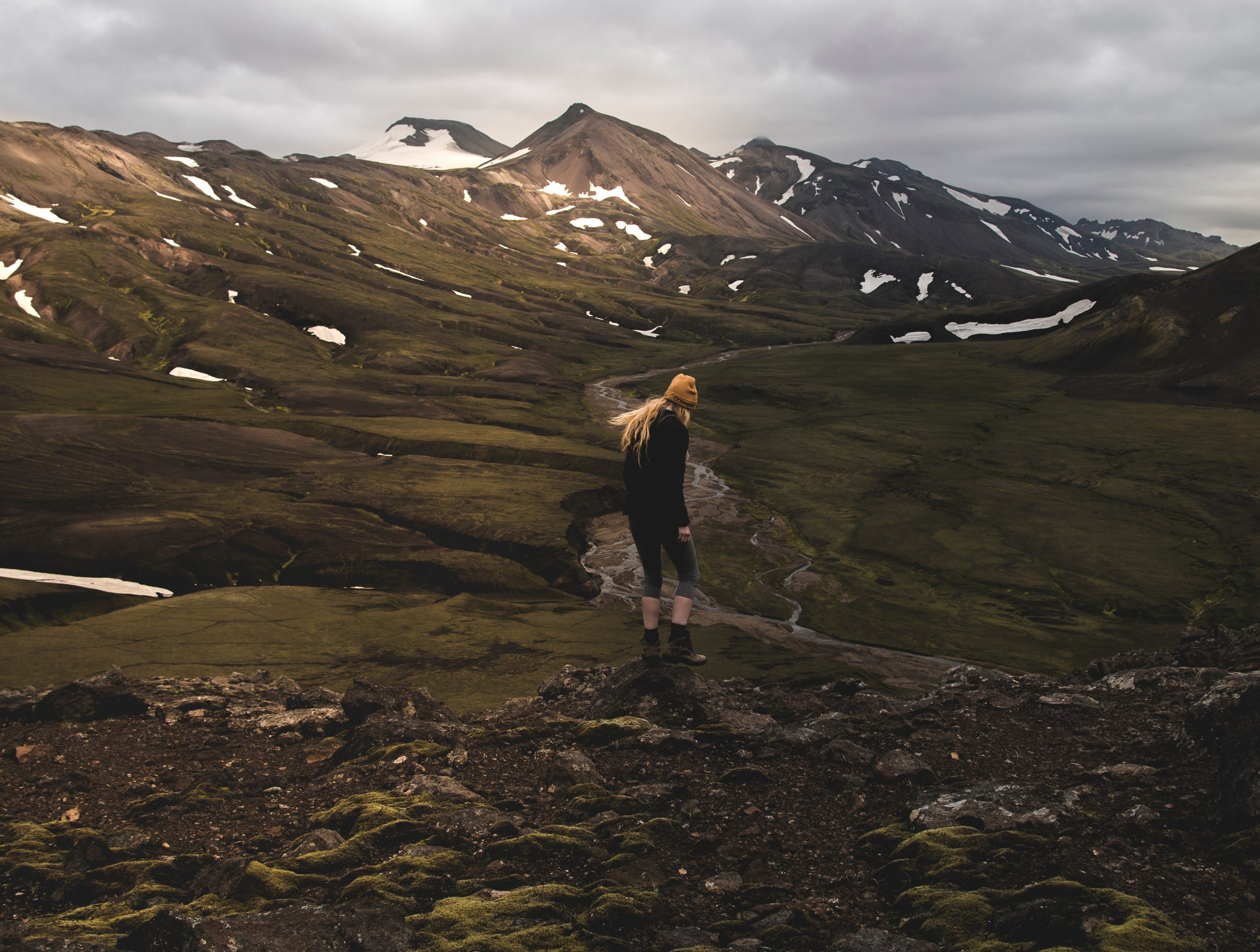 Let the activities for the next time
If you want to save money, the only free activities you can do are sightseeing and hiking in certain places like Dyrholaey, Mulagljufur, Glimur, Skogafoss, Dynjandi, Valagil, Gulfoss, Godafoss, Dettifoss and many more. The views while hiking in these places are breathtaking. 
Also, a cheap activity during shoulder seasons* is hunting the Northern Lights (Aurora Borealis). Watching the sky is free so if you are lucky you will have the best time of your life. Check our guide for Aurora hunting for more tips about hunting the "Green lady".
*Note that the Northern Lights are visible in Iceland from the end of August to the beginning of April.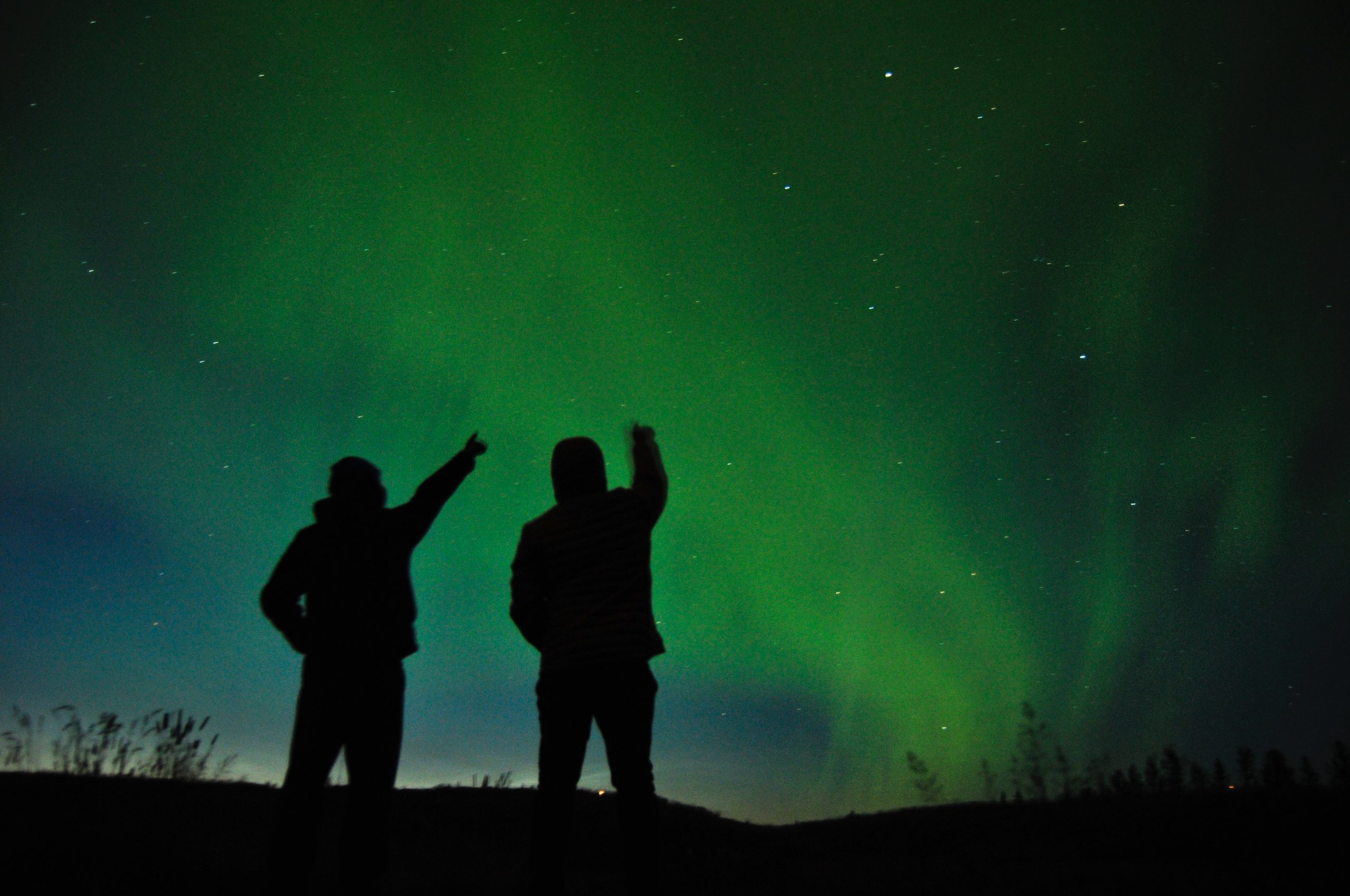 Prepare your meals
Eating at restaurants in Iceland can be more expensive than buying and preparing your own food. While camping in Iceland you can prepare your own food and save some money for the gas for example. Can't find a way to save on that, unfortunately. 
You will find good deals at supermarkets such as Bonus or Kronan. Also, take a reusable bottle of water with you because in Iceland you will find the purest water in the world. And it is safe to drink it right from the river or glacier.
Staying in an Airbnb and cooking for yourself is also a good tip for saving money.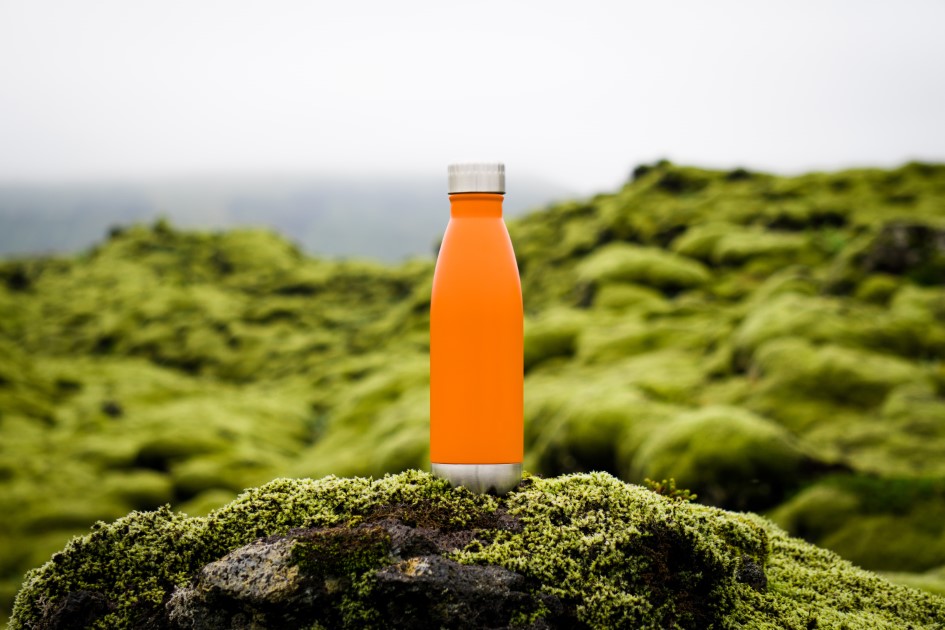 Get your friends or family with you
The bigger the group, the smaller the expenses. You can always share the expenses with your friends or family and save some money while travelling. Renting a motorhome for example can be cheaper if you are sharing the cost with someone else. You will find motorhomes that can accommodate up to 6 people. You will save a lot of money if you choose to travel like that. 
You can also get some group discounts for certain activities and you will have a lot of fun with your travel buddies.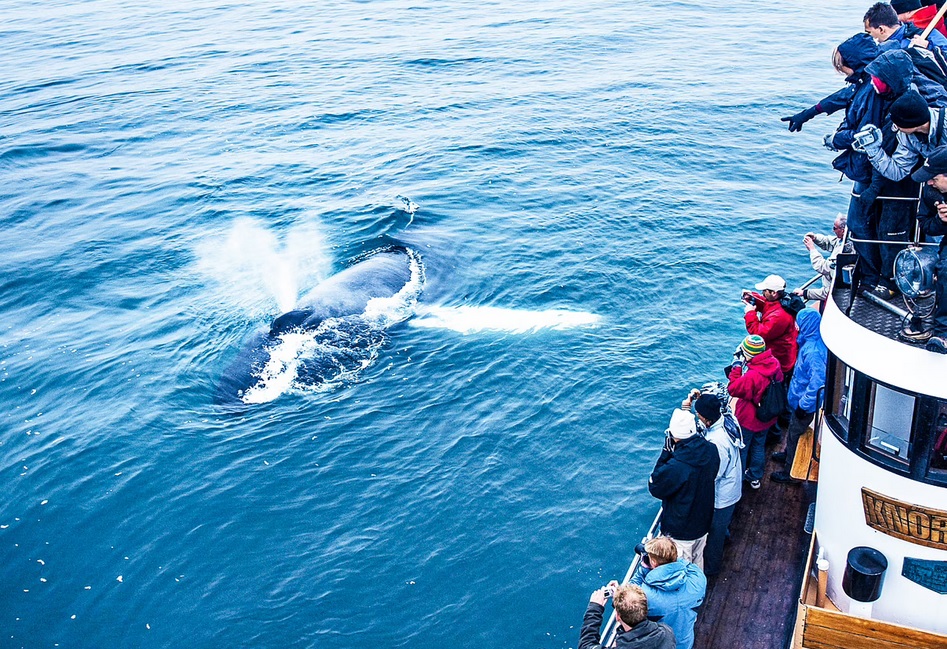 Forget about fancy spas
Yes, there are many fancy (and expensive) spas in Iceland and they are worth visiting, but if you are on a budget there are some cheaper alternatives for those, some of them are even free. There are some hidden gems across Iceland where you can enjoy a bath in a natural hot spring, many of them are located in the Westfjords but you can find some in South and East Iceland as well. 
Seljavallalaug, for example, is located in South Iceland not far away from Seljavellir and is the oldest man-made geothermal pool in Iceland. 
Laugarvellir geothermal pool is located in East Iceland and it is not an ordinary hot spring because it has a tiny waterfall with hot water and a natural basin where people can enjoy a relaxing bath in nature.
Check out the blog about the hot springs in Westfjords to find all the gems where you can relax.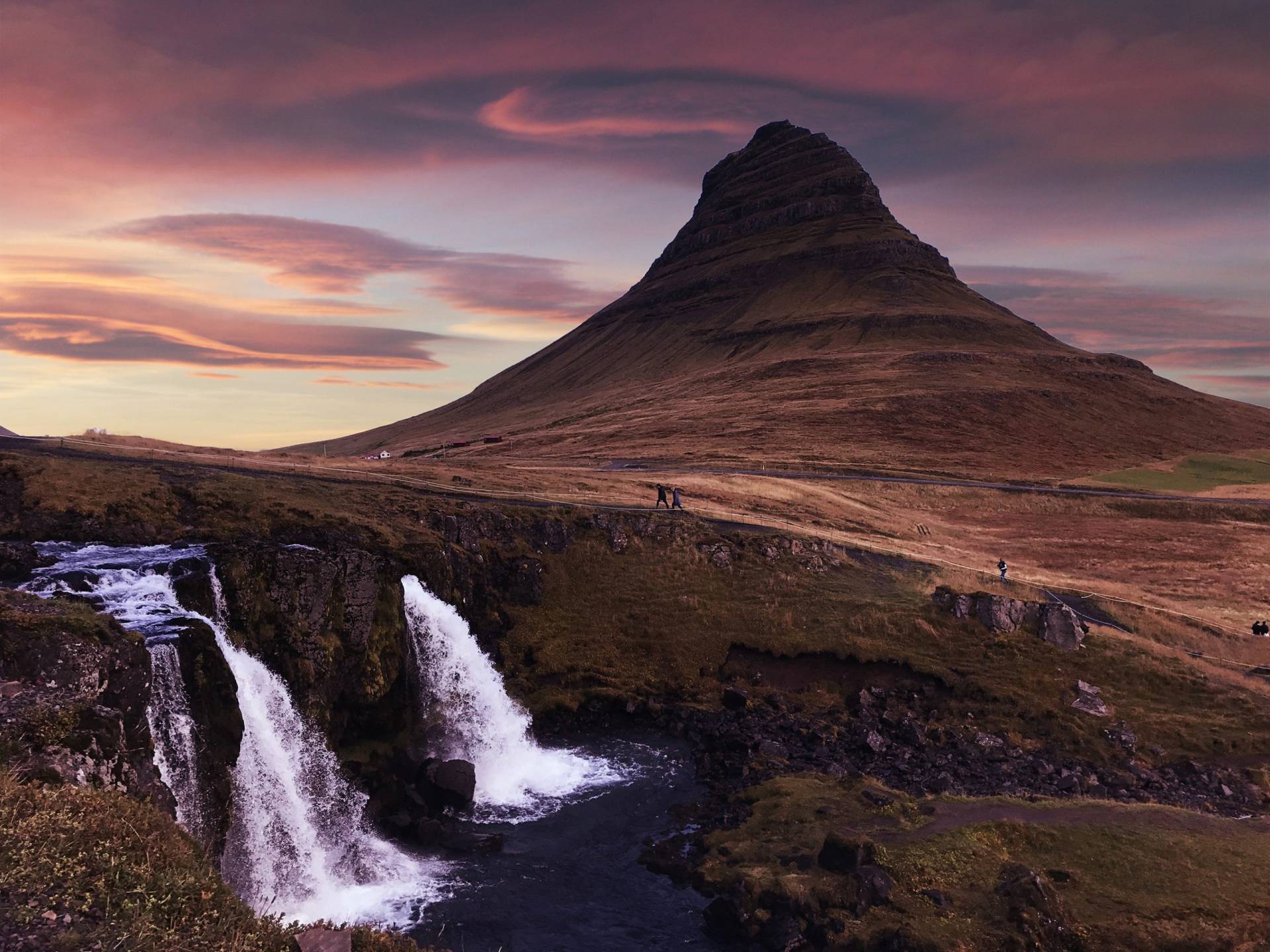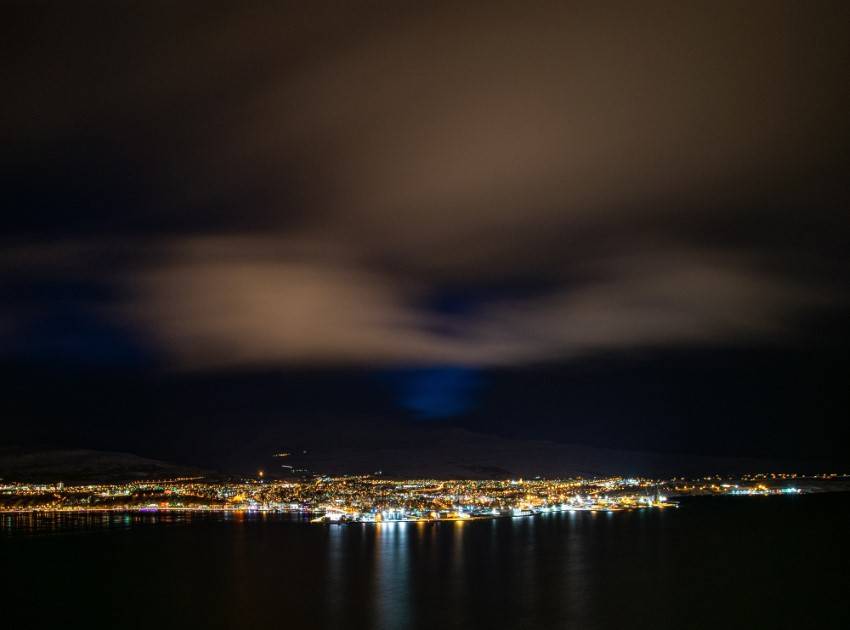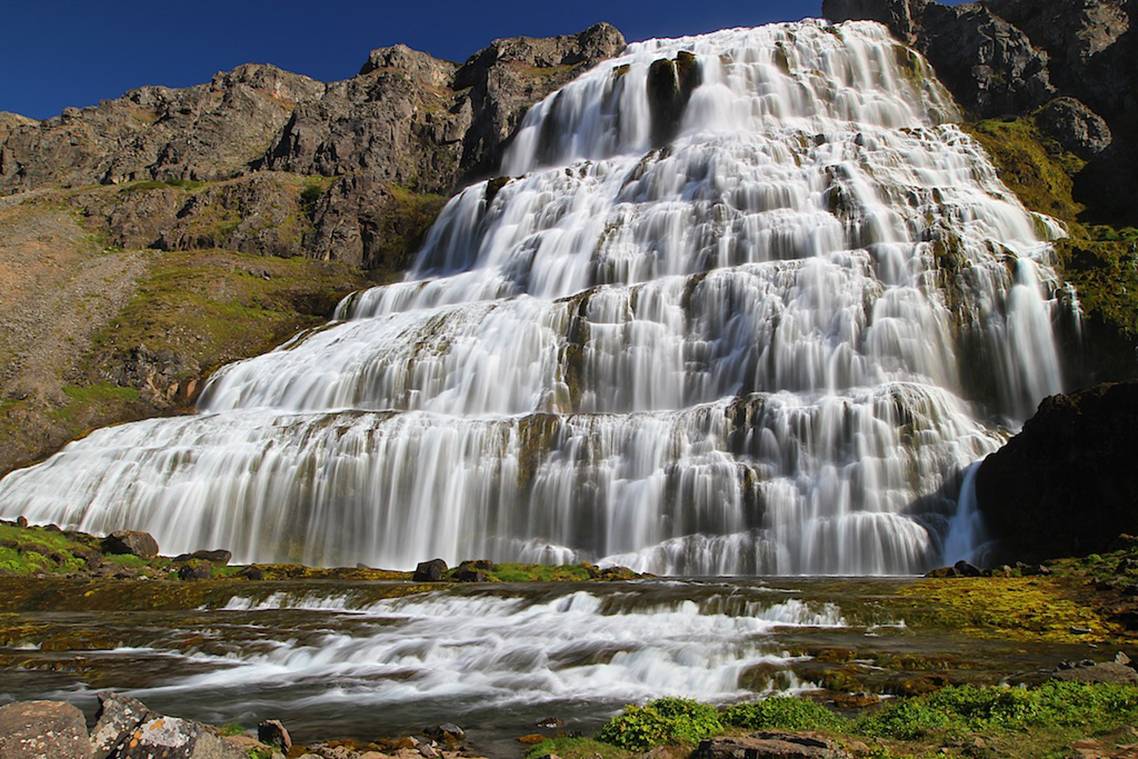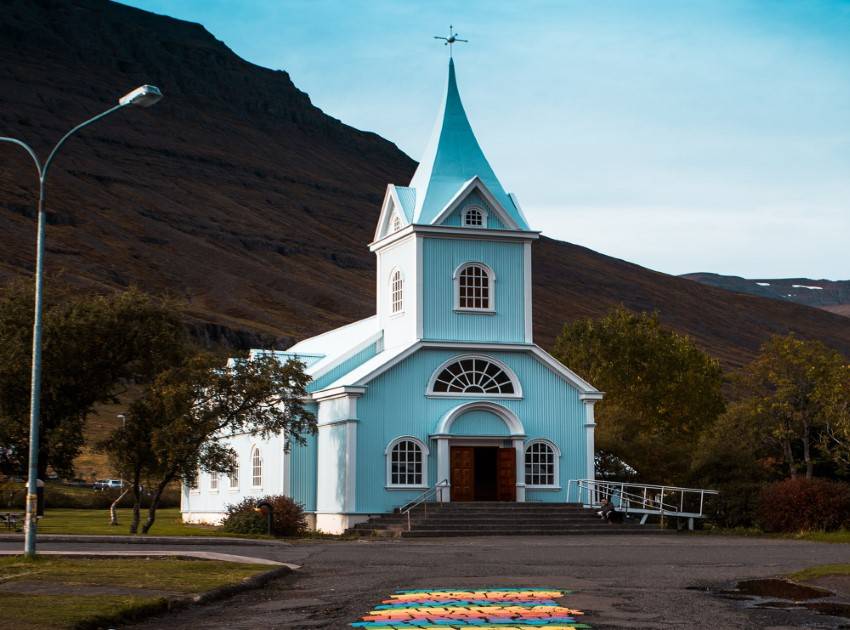 The Highlights of Snæfellsness peninsula
The Highlights of Snæfellsness peninsula
A mini guide for exploring Snæfellsness peninsula
The Highlights of Northern Iceland
The Highlights of Northern Iceland
A mini guide for exploring the Northern Iceland
The Highlights of Westfjords
The Highlights of Westfjords
A mini-guide for exploring the Westfjords
The Highlights of East Iceland
The Highlights of East Iceland
A mini-guide for exploring the East of Iceland