The ultimate guide for camping in Iceland
The ultimate guide for camping in Iceland. Everything that you need to know about camping in Iceland.
Camping is one of the most popular summer activities. Be it pitching tents or sleeping in RVs, there is no shortage of variety display regardless of which campsite you are at.
In Iceland, camping during the summer is a ritual. Almost every family owns a tent or camper trailer or RV. Some even own a spot on a campsite that is permanently theirs. During the summer, typically from June to August, every campsite in Iceland is packed. Be it, locals or foreigners, everyone who simply needs to be out there, sitting in the lounge chair, adsorbing the sun, or standing beside the grill, is camping.
1 Camping grounds (campsites) in Iceland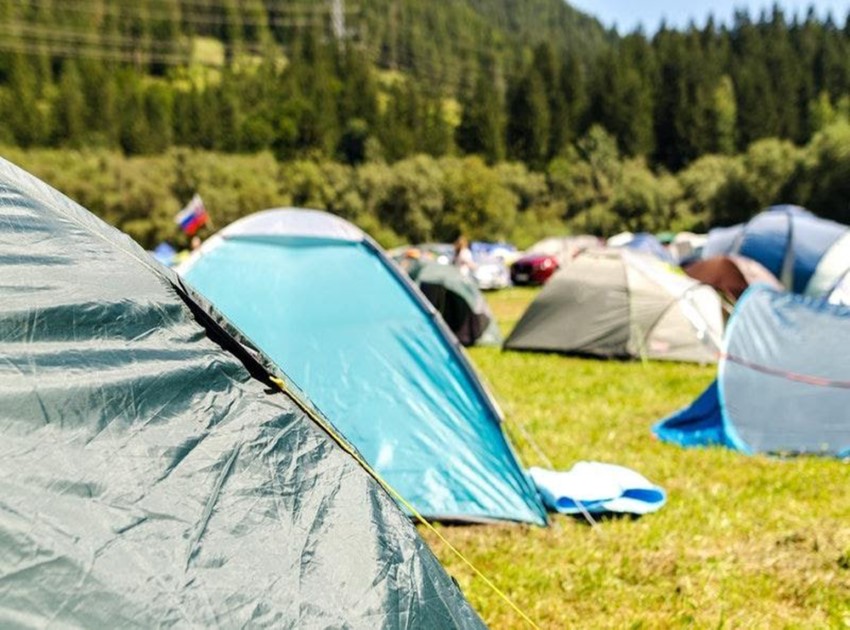 There is a campsite in almost every town and a national park in Iceland. They are marked with this sign
Some campsites are simply grassland and you can pitch your tent or park your camper anywhere. Some campsites have dedicated areas for campers and areas that are tents only. Of course, if you require electricity, you will need to locate a power source first before deciding your spot.
The bigger campsites have reception/counter where you pay first before putting down your tent. For the smaller campsites, you do whatever you need to do and wait for the caretaker of the campsite to come to you for payment. If nobody came to you for payment, you can either put the money into the honesty box, which some campsites have, or lucky you.
Most campsites charge 1200 – 1500 isk per adult. Children 12 and below usually camp for free. Electricity is charged at 800 – 1000 isk per camper. Some campsites charge extra for each camping unit. You can find the price information on the shared facility building on each campsite.
Not all campsites offer shower facilities. Many campsites do not have shower facilities. For those that have, you need to pay for a hot shower (200 – 500 isk). You can, of course, always shower in your RV if you own one. Otherwise, there is a swimming pool in almost every town in Iceland. Have some fun in the pool, enjoy the hot tubes, and have a good shower before heading to camp.
Some campsites provide shared grilling facilities. You just need to bring your own charcoal, starter, and food.
2 Camping rules in Iceland
Rule #1 – Have fun and enjoy yourself
This is the most important thing to do on every trip, camping or not.
Rule #2 – Make some new friends
Get to know someone new from the next tent. It is always nice to just say "hi" and smile.
Rule #3 – Keep it down when it gets late
Even though you are enjoying yourself, which you should, it will be very considerate of you to keep your volume low when it starts to get late as many campers are with young children who need to sleep or they want an early start. Some camp wardens do chase people out of camp if they make too much noise at night.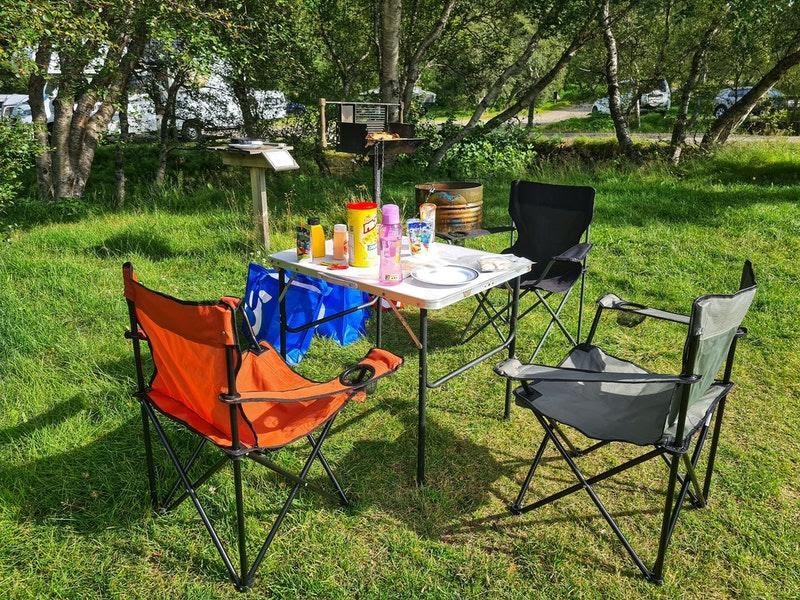 Rule #4 – Clean up after yourself
Keep your campsite clean. Take your trash with you. There are trash bins at the entrance or shared building of each campsite where you can leave your trash on the way out. If you are using any of the shared facilities, try to clean up after yourself as well, just to give some consideration to the next person using.
Rule #5 – You cannot camp anywhere you want
I know it is perfect with camp right beside the waterfall or amazing landscape and fill your Instagram with killer pictures of your camping experience. But you cannot camp just anywhere you like. It is a law that you can only camp at designated campsites unless you have permission (from the landowner or authority) that you can camp elsewhere that is not a campsite. Many attractions have signs explicitly saying "No camping" or "No overnight parking". You can find more information on where you can camp here.
3 Packing tips
Bring something to keep you warm. Although it is summer, you are still in Iceland. The summer nights can go down to single-digit temperatures and if you are in a tent without a radiator or warm blankets, good luck.
Thick blankets or sleeping bags will be good. You might also like to have some insulation between you and the ground (it is cold).
If you are into BBQ, grocery stores in Iceland sell single-use grills during summer. They are easy to use and there are also eco-friendly versions too.
Pack your swimsuit. There are swimming pools everywhere in Iceland. Dipping in the river or natural geothermal pool can be really nice as well. There are plenty of opportunities to use the swimsuit during the summer so just have one with you.
There is no mosquito in Iceland just in case if you were thinking about insect repellant. We do have plenty of flies during the summer though. Especially in Myvatn. You might like to consider getting a head-net. They are sold everywhere during the summer. You put it over your head to prevent flies from getting all over your face (which can be really quite annoying).
4 The best camping grounds in Iceland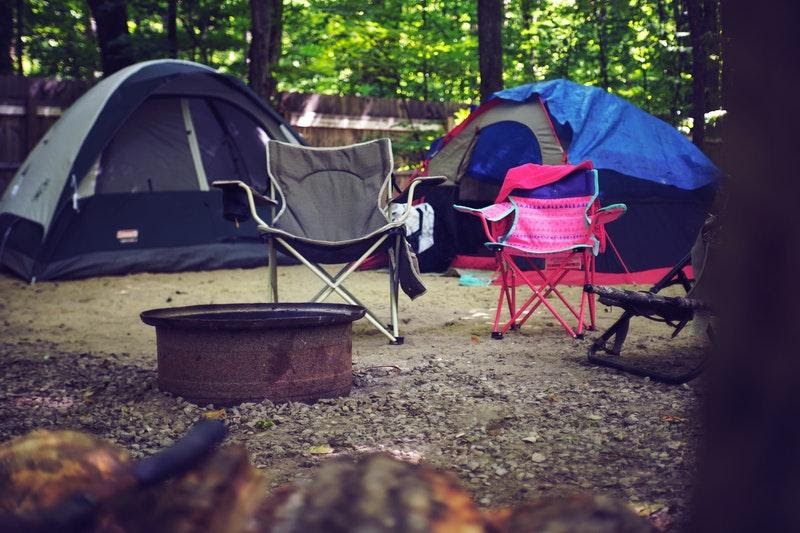 Here are my personal preferences for the best campsites in Iceland.
Atlavik (on the outskirt of Hallormsstaður Forest – East Iceland) is one of my favourite campsites. Its location is spectacular – by lake Lagarfljót. Colossal campsite, plenty of toilets, dishwashing areas, and shared BBQ pits. The only downside of this campsite is the lack of a shower.
Hofsós (North Iceland) is a small campsite, but it has its back to the mountain range and its front to the ocean. It cannot get any better than this. It has toilets, a shower, a dishwashing area, and WIFI. It is one of the cheapest campsites as well. There is a giant children's playground around the corner, and the public swimming pool is two streets away.
Akranes Campsite (West Iceland) is one of the campsites with the best facilities. It has a washing machine, dryer, kettle, microwave, outdoor cooking space, many toilets, showers (with unlimited hot shower included in the price), and WIFI. The only downside is that it can get pretty windy here as it is by the waterfront with not so many trees around.
Hvolsvöllur Campsite (South Iceland) is a comfortable and convenient campsite. It is spacious beside the ring road and has the necessary facilities like showers, toilets, kitchen, and washing machine. It is also very covered – not so windy. N1 gas station and Kronan supermarket are very nearby. The downside is that this campsite can get very crowded during the peak season as the locals love to camp here.
There are many campsites around Iceland, so if you plan to go camping, check them here.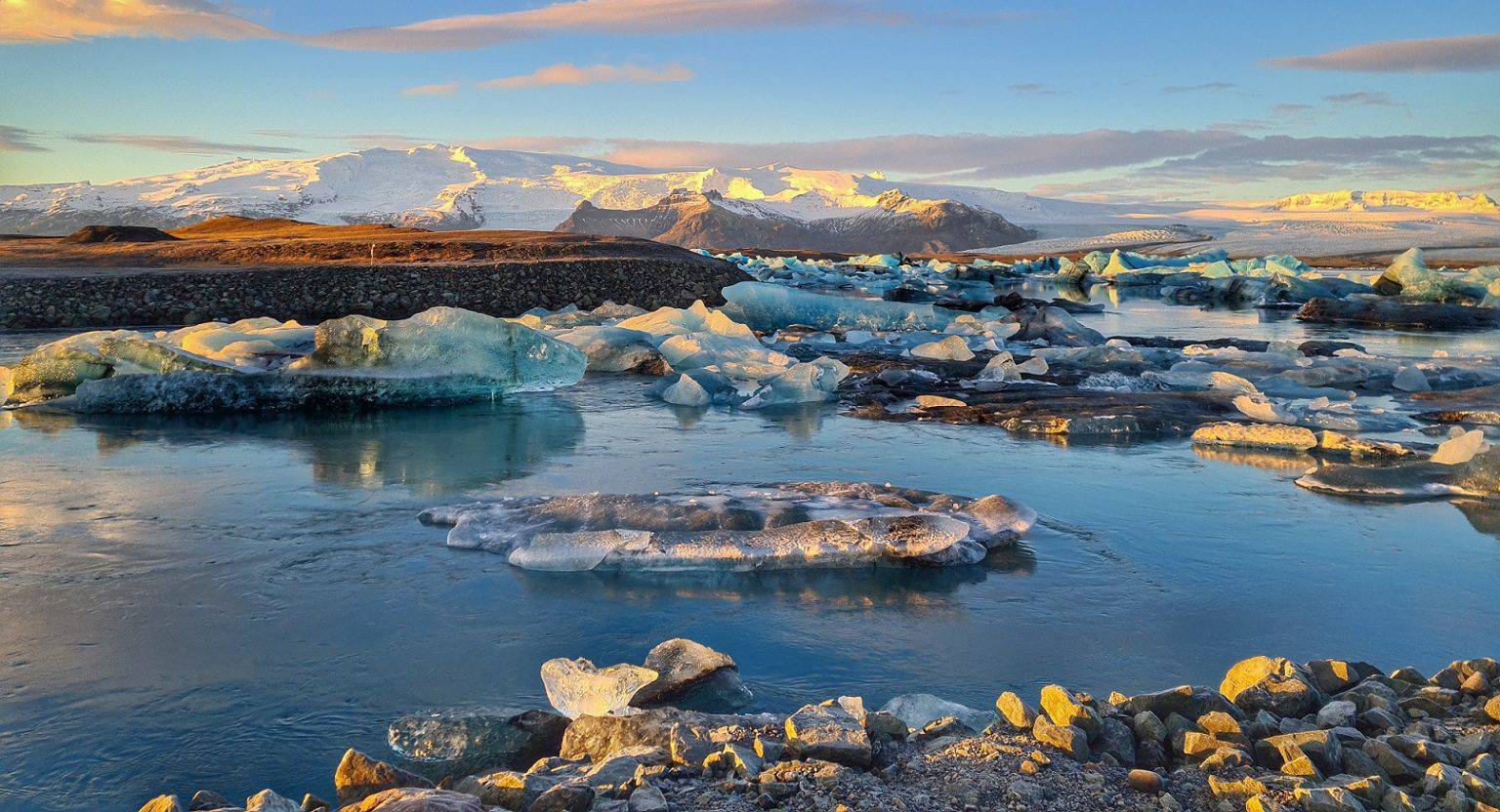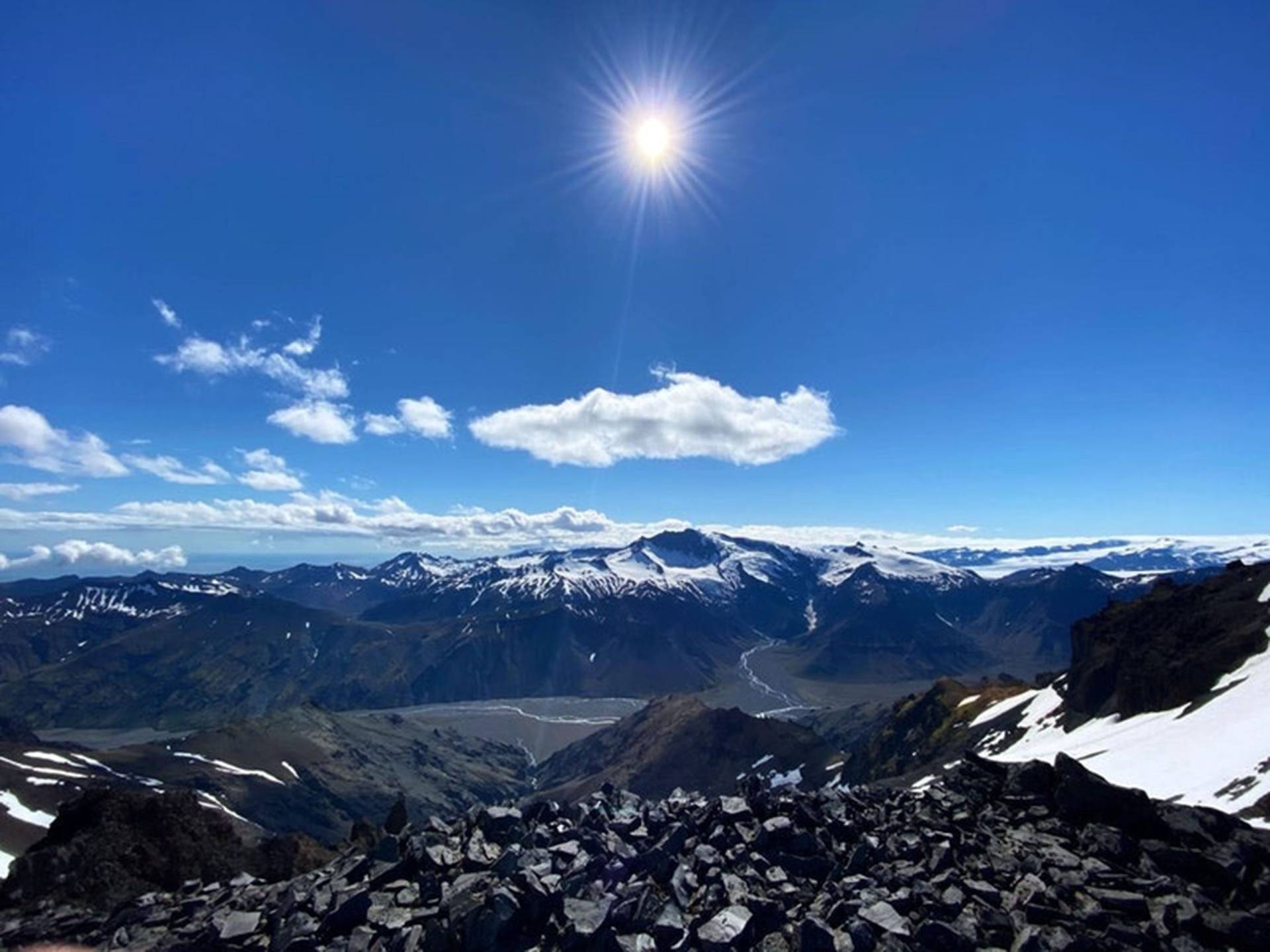 Activities at Jökulsárlón Glacier Lagoon
Activities at Jökulsárlón Glacier Lagoon
An unforgettable trip at Blue Ice Cave, Jökulsárlón Glacier Lagoon, and Diamond Beach
Djúpalónssandur-The beach full of volcanic pearls
Djúpalónssandur-The beach full of volcanic pearls
The beach full of volcanic pearls
Iconic waterfalls in Iceland
Iconic waterfalls in Iceland
Iconic waterfalls in Iceland, geology, history, and how
to get there
Skálafellsjökull
Tips and directions to Skálafellsjökull