Djúpalónssandur-The beach full of volcanic pearls
The beach full of volcanic pearls
The Icelandic coastline is always surprising. It is very attractive for photographers as it combines ocean waves, black sand beaches, wildlife, volcanic formations, breathtaking sunrises and sunsets, and in wintertime northern lights.
In the west part of the Snæfellsnes peninsula, you will find Djúpalónssandur. Is a beautiful pebbled beach, with a series of rocks of mysterious form emerging from the ocean. This is one of the few areas that lead down to the sea along this coast with its high dramatic cliffs.
On Djúpalónssandur beach you will find a pellicular rock formation with a hole in it and through that hole, you can see Snæfellsjökull glacier. Also on the beach, you will find iron pieces from the British trawler Epine GY7, which was wrecked east of Dritvik town on the night of 13th March 1948. On that night fourteen men lost their lives and the other five were saved by the local rescue team. In that night was a blizzard on the ocean and the fishermen lost their grip and started to fell down into the cold ocean.
To get to the beach from the main road, you have to follow the path named Nautastígur which means the Path of the Bull. The name of the path was given from the fact that there were actually bulls that were lead on this path to drink water from the lagoon.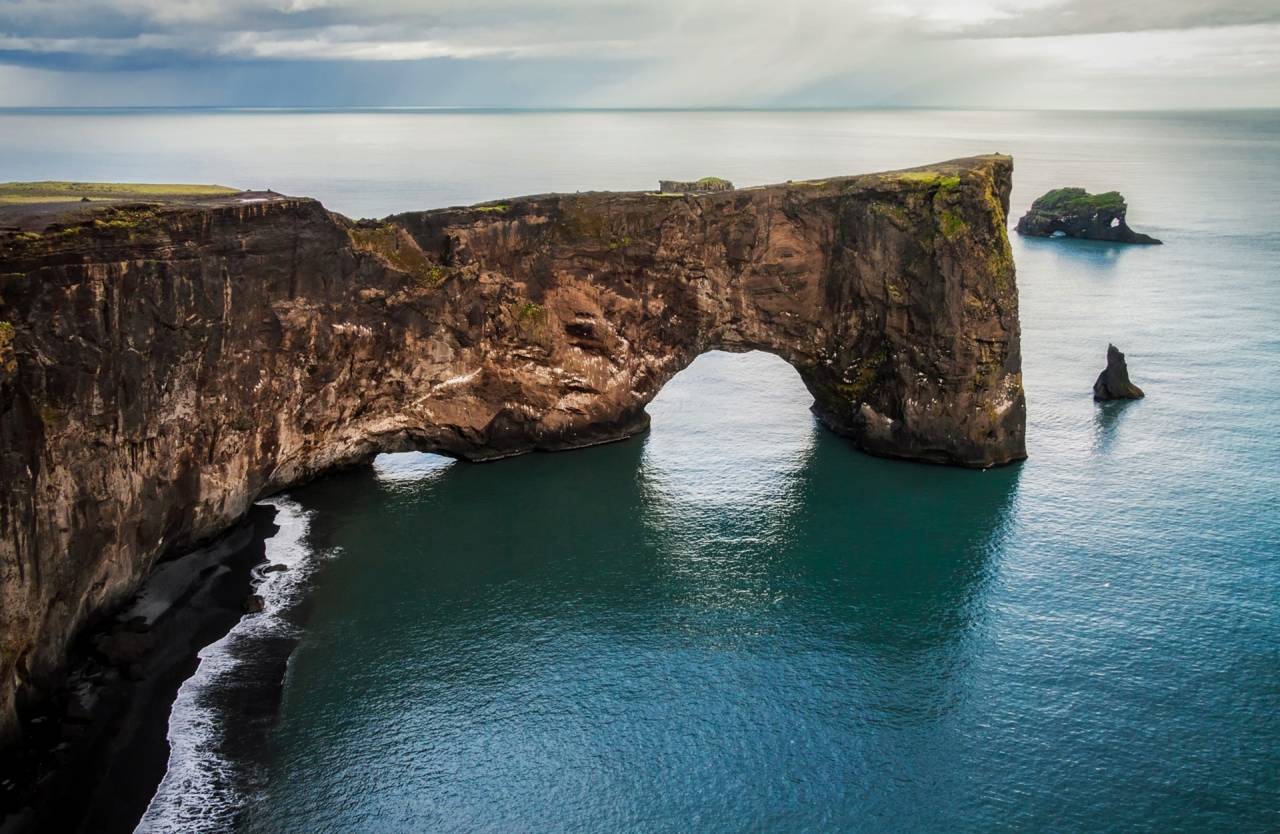 Skógafoss-the mighty waterfall in South Iceland
Skógafoss-the mighty waterfall in South Iceland
The majestic waterfall in South Iceland
Travelling to Iceland after vaccination
Travelling to Iceland after vaccination
Rules and recommendations
Arnarstapi fishing village
Arnarstapi fishing village
A traditional fishing village in
Snæfellsness peninsula
Dyrhólaey peninsula
The perfect viewpoint on South Iceland
black beaches