Must have things for a trip to Iceland
The travel plan is done, plane tickets are bought, the clock is ticking. Now all you have to do is to start packing for your trip to Iceland. But what to pack? If you have never been travelled to a nordic country you might not know how is the weather there or what you can buy or not there.
In this blog, you will find recommendations of what to pack for a trip to Iceland depending on the season when you come. 
No matter the season you might want to take those things with you when you come to Iceland. 
If you want to capture your memories in Iceland pack a camera/phone with some extra memory cards and batteries. Also, take a small tripod with you, it will be very helpful when you want to photograph the northern lights. We have also a blog dedicated to the equipment you might need to take in Iceland. Check it here.
Another thing to pack is a swimsuit. Yes, you read that correctly, a swimsuit. You will regret not taking one with you once you come here and see how people are relaxing in the warm geothermal baths that can be found all over Iceland. But of course, you can buy one here.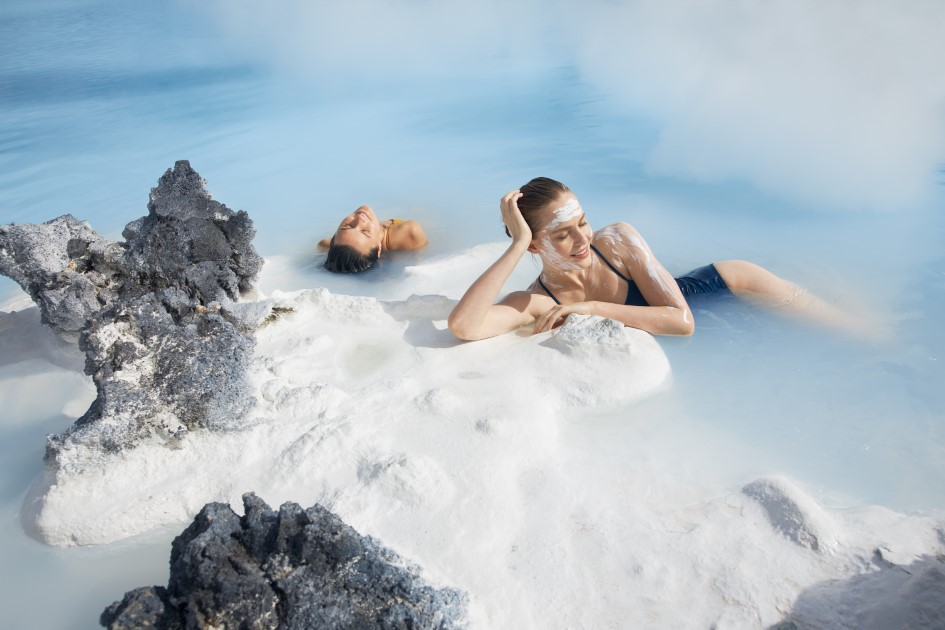 What to pack for winter
Wintertime is challenging in Iceland although the weather is relatively mild for the high latitude where Iceland is located. The only challenge during winter is the storms that sometimes can be very dangerous. 
The South part of the country is under the influence of the warm Gulf Stream and that's why you will experience most of the time positive degrees during winter. 
The temperatures differ from the North to the South of Iceland. The North is closer to the Arctic circle and the average temperatures during winter are around -10°C (14 °F) and there is usually a consistent layer of snow. 
The South part of Iceland has temperatures around 0°C (32 °F) during winter and sometimes the precipitations there can be in the form of rain.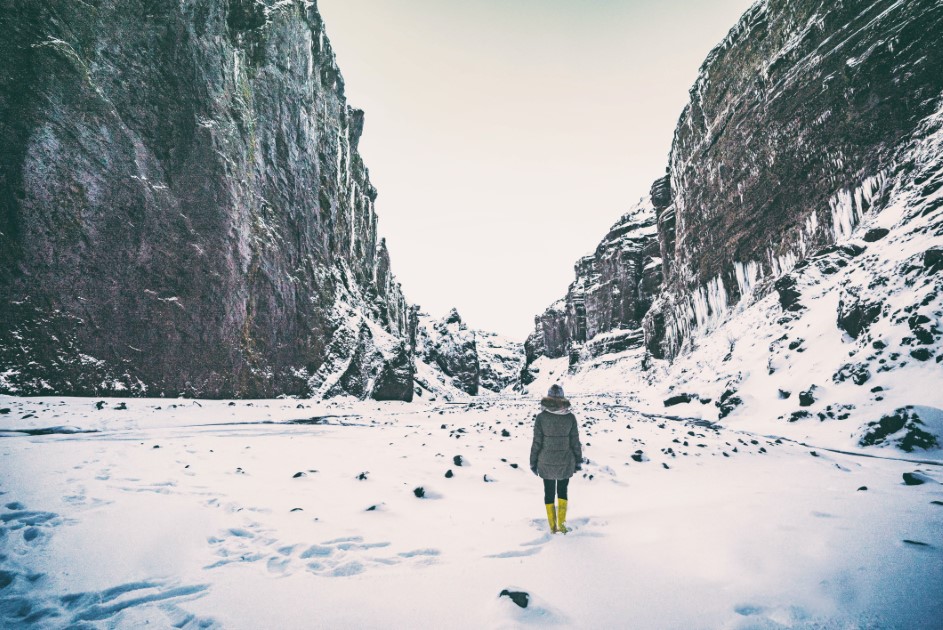 Considering those aspects of the weather we can think first about what clothes to pack. The keyword is layers. You will need two or three layers of warm clothes. The first layer is the thermal underwear, which will keep you warm. The second layer is a wool sweater or a fleece one and hiking trousers or some waterproof ones (recommended).
To keep your feet warm you will need wool socks and for keeping you safe you will need sturdy hiking boots preferably waterproof. The relief in Iceland is rough and a pair of sturdy boots will keep you away from unwanted situations.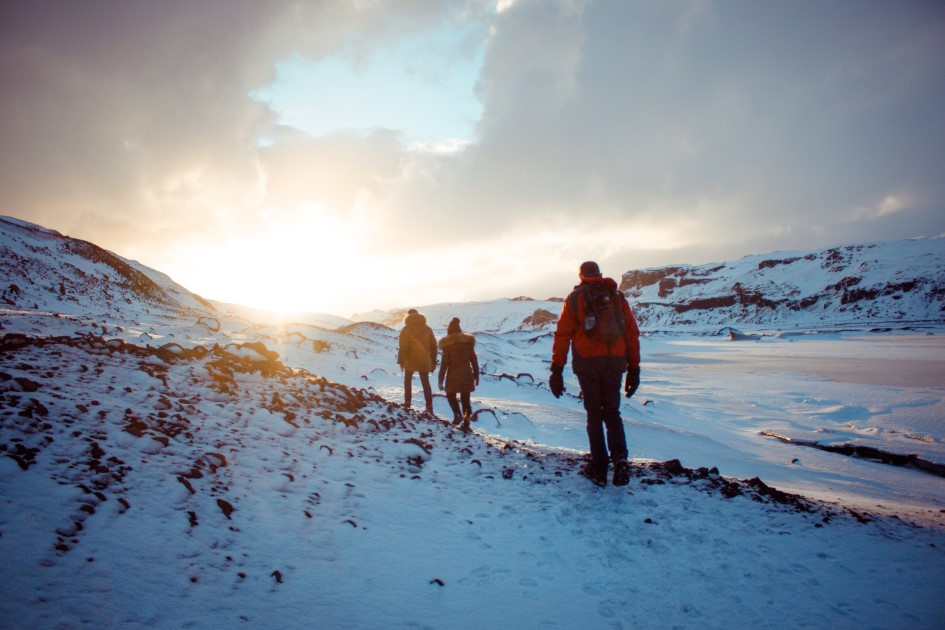 For the final layer, you will need a waterproof thick jacket to protect you from the wind and snow. Thick gloves, a wool scarf and a wool beanie will keep your hands, face and head warm as well. You won't feel the cold this way and you will enjoy your trip more, especially when you will stay outside to hunt the Northern Lights. 
It is not imperative but if you have spikes and want to take them with you it will be helpful if you want to go glacier hiking or ice cave exploring or to any places where there is ice. You will be provided with spikes when you go on a glacier hiking or ice cave exploring tour so don't worry if you don't have one.
What to pack for summer
Summer in Iceland is a dream if I can be subjective. There are 24h of daylight and the weather is warmer. 
In the South part of Iceland, the average temperature in summer is about 10–13 °C (50–55 °F) but there can be some days when the temperature is getting to 20–25 °C (68–77 °F). The weather can change multiple times within a day during summer but is still beautiful to explore this amazing country. 
Pack warm clothes some thin ones. Also, take with you a waterproof jacket and trousers as well as a raincoat.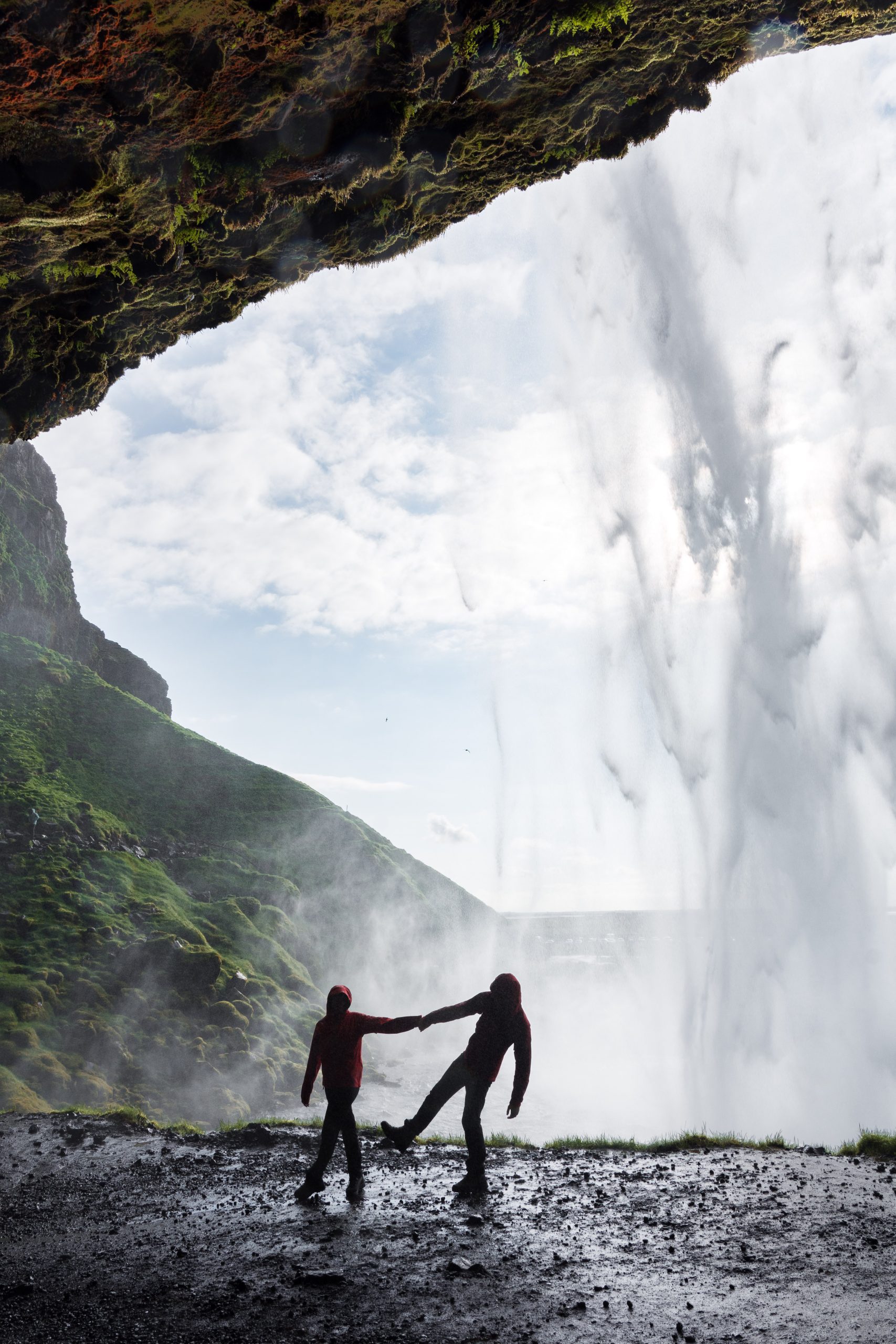 Sunglasses should not be forgotten at home as well as the eye sleep mask. You will need an eye sleep mask because the sun never sets here and the night will be bright. 
Take with you good hiking boots because during summer there are many breathtaking hiking trails open for nature lovers.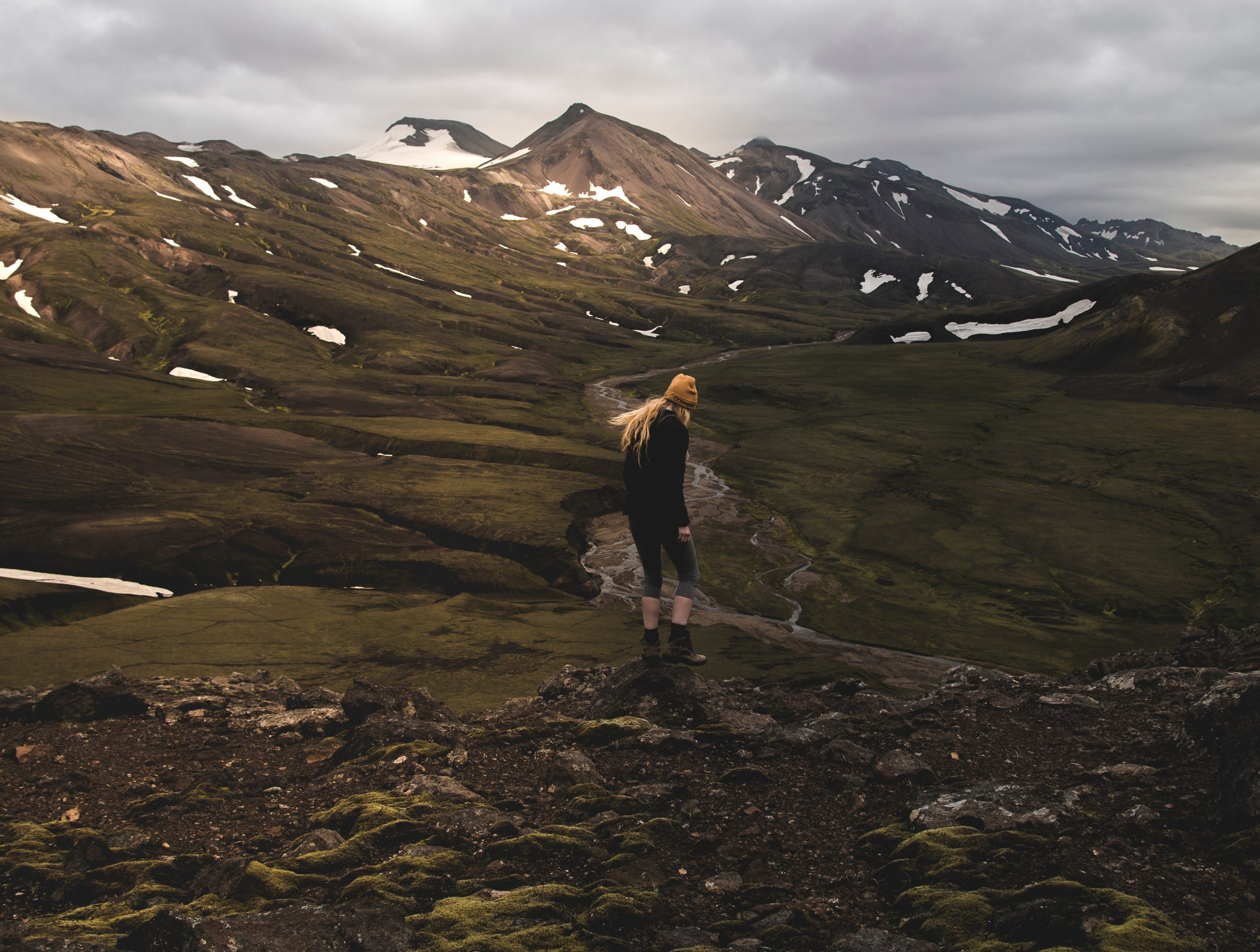 Those are our recommendations when it comes to packing for Iceland. Of course, you can buy things here but have in mind that all the malls in Iceland are in Reykjavik and other clothes shops are located in the biggest cities across the country. Also, it can be more expensive than in your home country. 
If you have any other recommendations or questions you can ask us on our Facebook or Instagram pages.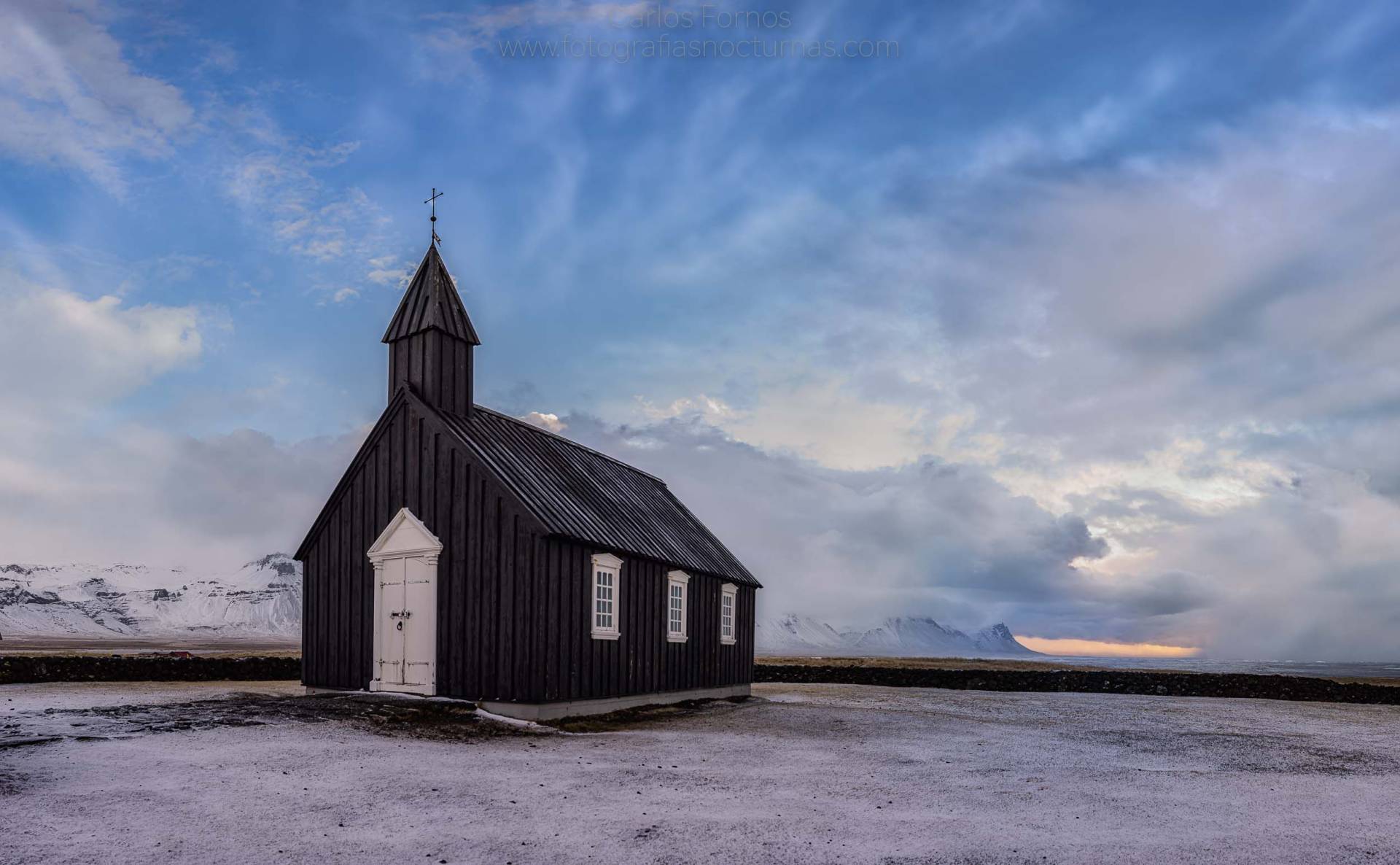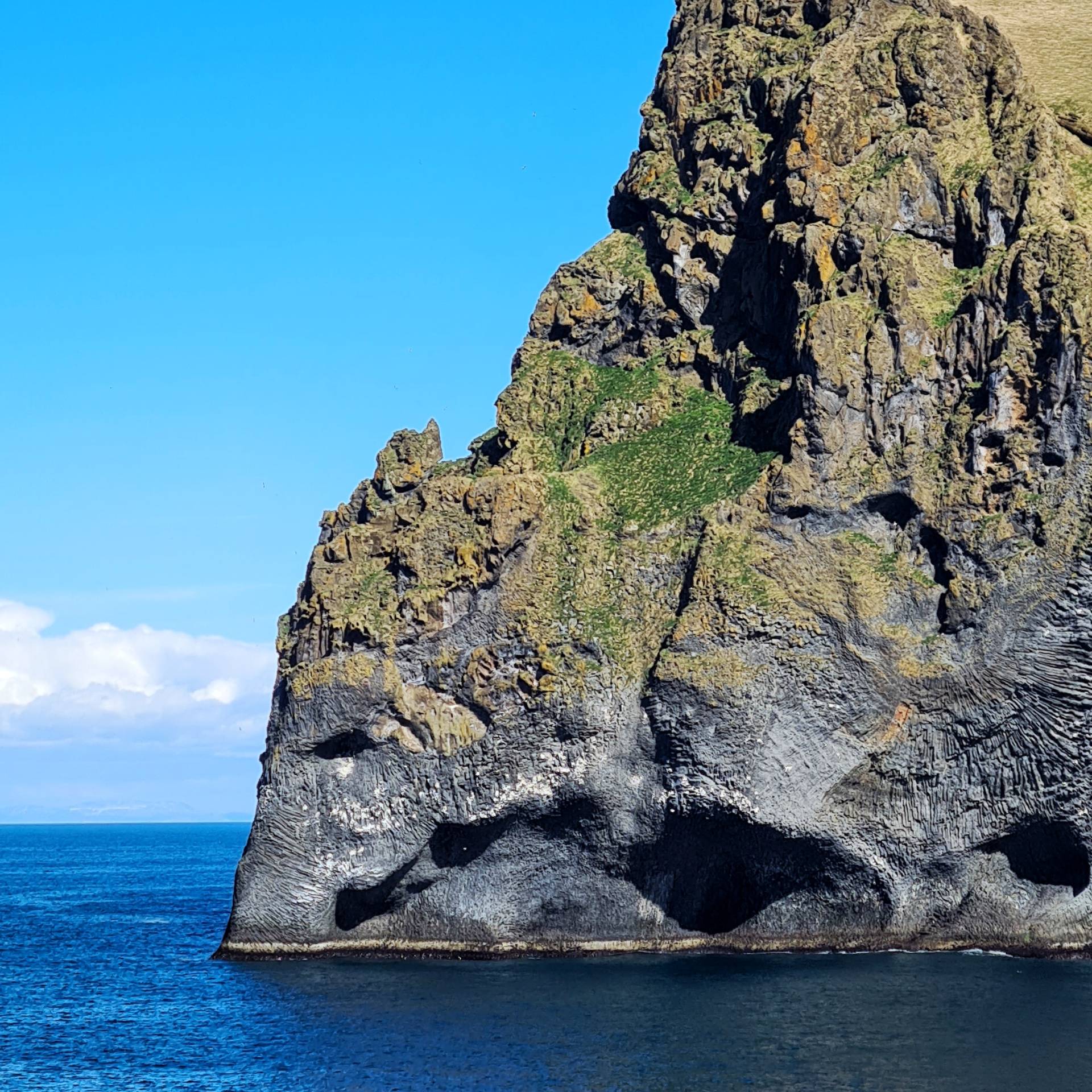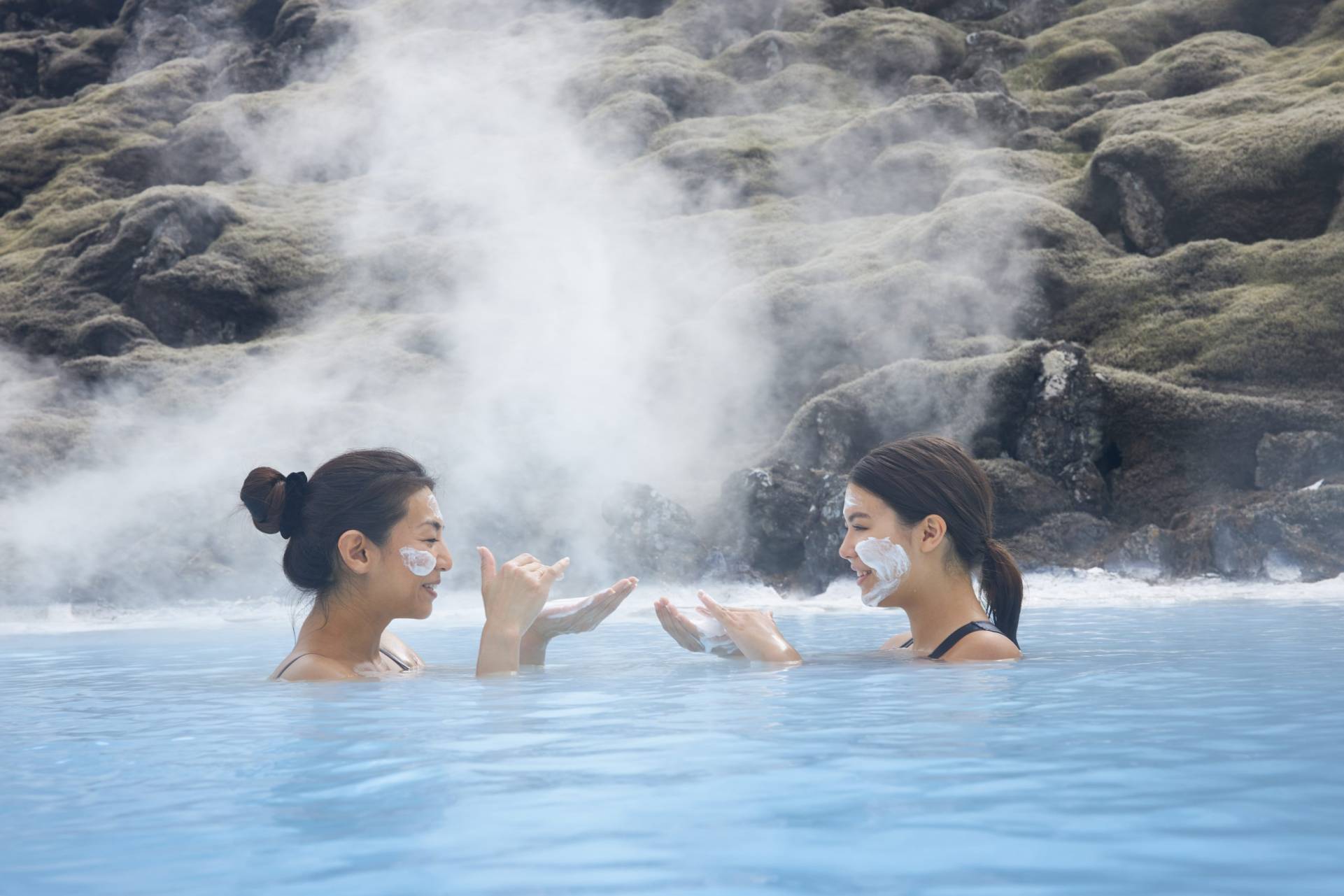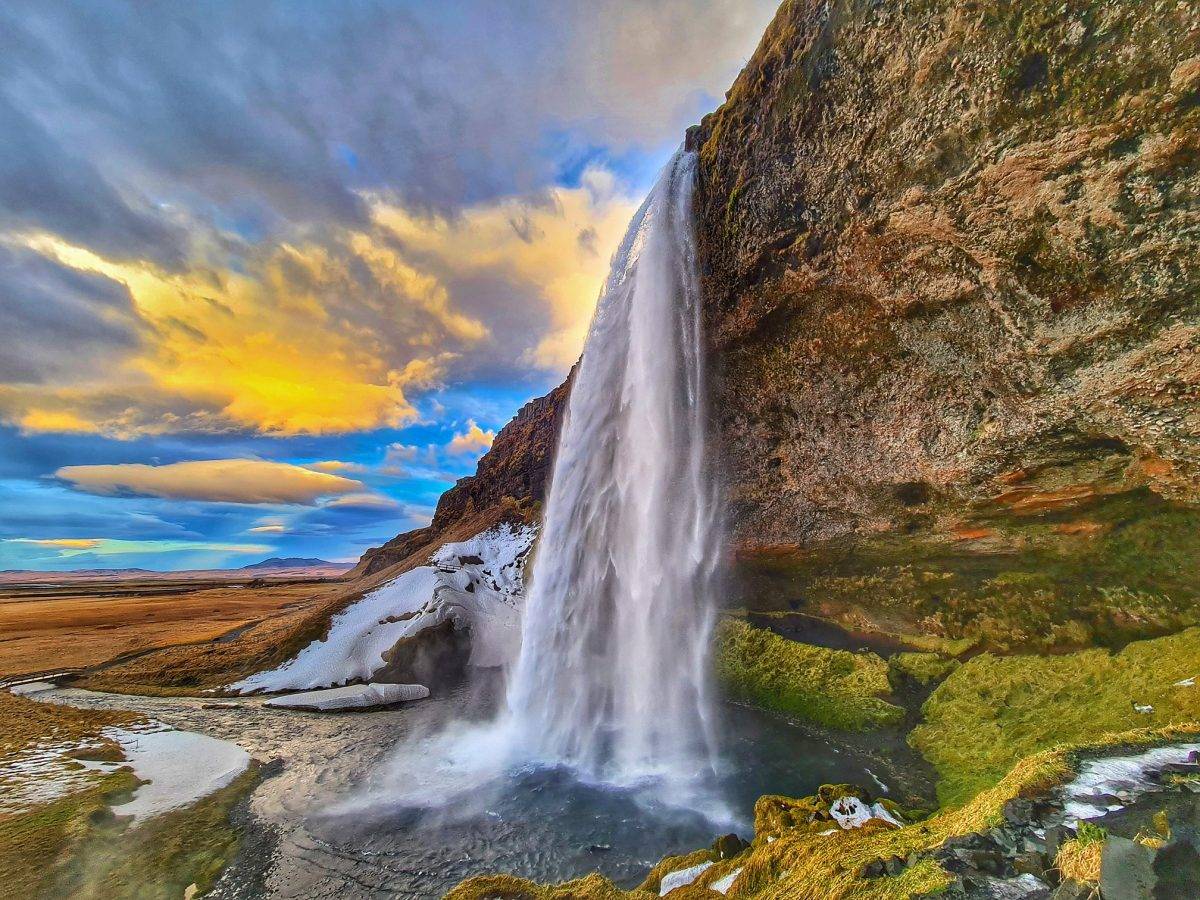 Búdakirkja the iconic black church in Iceland
Búdakirkja the iconic black church in Iceland
At the beginning of 19 century, the village was abandoned
and only the church remained there
Vestmannaeyjar archipelago
Vestmannaeyjar archipelago
Located in the South of Iceland, Vestmannaeyjar is an archipelago that has 15 islands and 30 rock stacks around them
Visiting the Blue Lagoon
Visiting the Blue Lagoon, what to expect, the good, the bad and all in between
Walking behind Seljalandsfoss
Walking behind Seljalandsfoss
Seljalandsfoss one of the most beautiful waterfalls in South Iceland