Essential things to know before coming to Iceland
'Planet' Iceland is different, beautiful, and visited by many. But before boarding the plane, you should know some essential things about Iceland that might be useful during your stay.  
Iceland is like nothing you have seen before and is far from having common things to see or do. So you have to respect some rules, even if they are written or not.
First of all, be kind to nature wherever you go on your holiday. Do not throw litter, do not cross the safety signs and respect the environment because it is where local communities live. It is our home, and we welcome you into our home as long as you appreciate us. 
I will give you some general information about Iceland that might be useful when you prepare for your trip.   
Currency and prices
Iceland is using the Icelandic krona. One Icelandic krona (ISK) is equivalent to 0.0071€/ 0.0077$. Do not be fooled by the presence of decimals. Iceland is an expensive country. 
To understand what costly means, I have some examples with the prices* of some basic food: a pack of 6 eggs is about 386 isk (2,75€/2,99$), 1liter of Milk is about 220 isk (1.57€/1.70$), 170g of Skyr (Icelandic dairy product) is approximately 223 isk (1.59€/1.72$). Those are just some examples, and *all prices may vary from one store to another).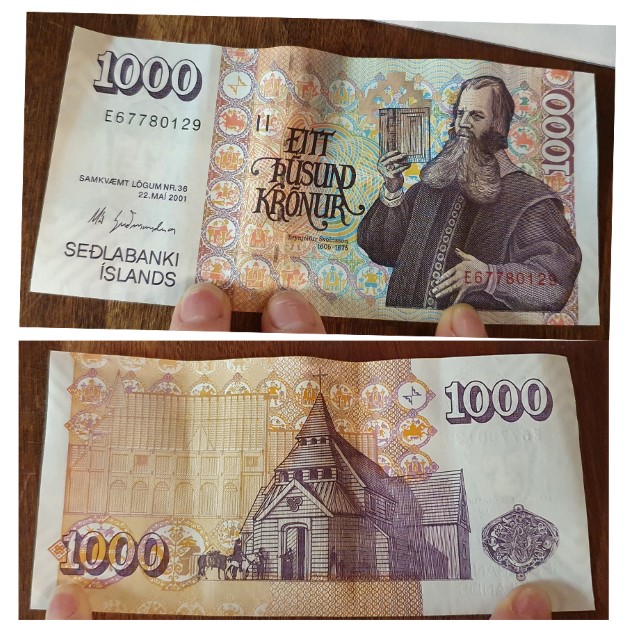 Language
In Iceland, the official language is Icelandic. "It is an Indo-European language, belonging to the sub-group of North Germanic languages. It is closely related to Norwegian and Faroese." (Iceland.is)
Some phrases you might want to know before coming to Iceland: 
Good morning!/ Good afternoon! – Góðan daginn! (go-thah-n  die-in)
Thank you! – Þakka þér fyrir! / Þakk fyrir! / Þakk  (thah-kah th-yeh-<r> / tah-k)
Yes/No – Já/ Nei (y-ow / ney)
Sorry! – Afsakið!/ Fyrirgefðu! (veh-<r>-thu  th-yeh-<r>  go-thu<r>)
Time zone
People worldwide are travelling to Iceland so preparing for jetlag is essential. Calculating the time zone is not that difficult as Iceland lies right on the Greenwich meridian, which means the time zone is GMT.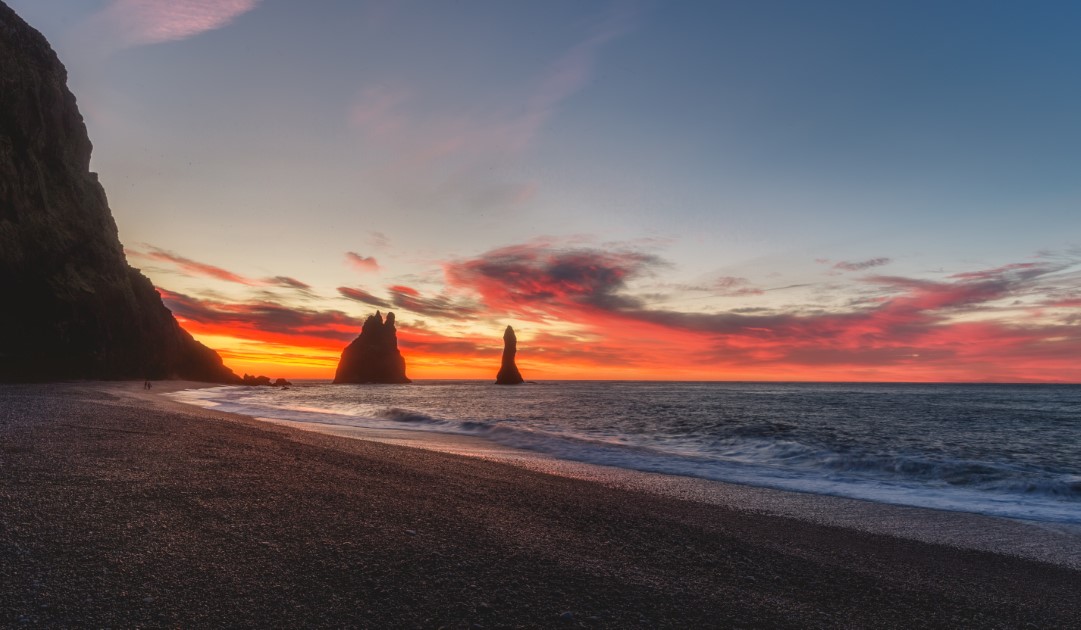 Internet and mobile service
Mobile service and internet services work in almost all inhabited areas around the Ring road, but there can be limited service in the most remote areas. There are three phone networks in Iceland: Síminn, Vodafone and Nova. They are selling prepaid Sim cards with internet service, and you can buy them from the airport, from their stores in Reykjavik, from Gas stations or stores around Iceland. 
You will have free WIFI in restaurants, cafés, bars, and accommodations. 
The country code is 354, followed by a seven-digit number. The emergency number in Iceland is 112.
Type of credit cards accepted in Iceland
Iceland is a significantly cashless country, and you can pay almost everywhere with a credit or a debit card. 
In Iceland, it is required to use cards with the chip-and-PIN system, requiring a 4-digit PIN for purchases. For American travellers, this might be a problem. If you have a "swipe and sign" card, you might not be able to pay in Iceland. The best thing to do is require a chip card from your bank before coming to Iceland. 
You can also pay with digital methods like Apple pay. 
ATMs are available in all major towns in Iceland and require a four-digit PIN. You can withdraw money from all ATMs and banks using a VISA, MasterCard, or Diners Club. 
Debit cards such as Electron and Maestro are also accepted.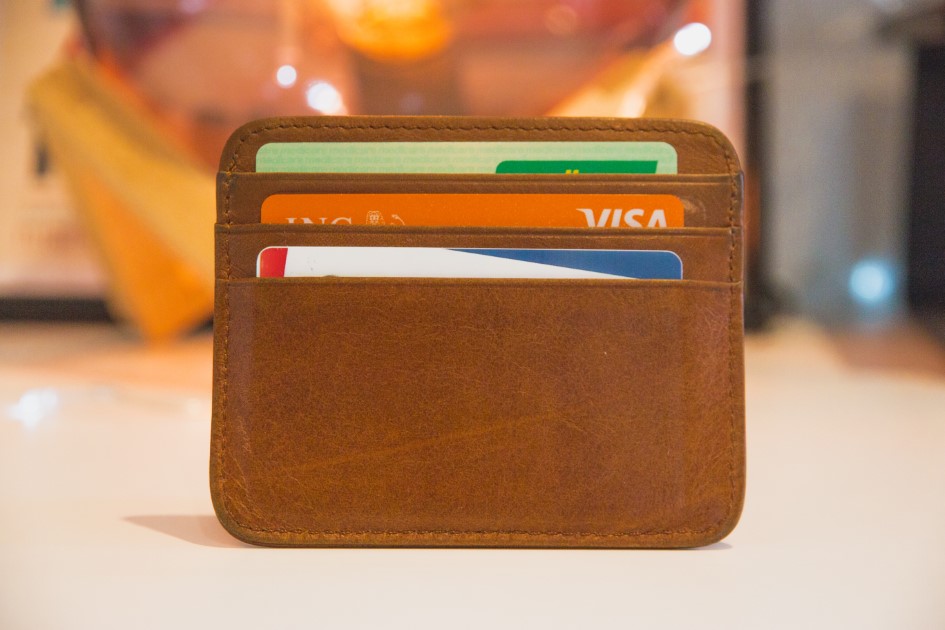 Power outlets and USB outlets
Power outlets are also an essential aspect that people may forget sometimes, and then they have to buy adapters if they don't have one. 
If you have a travel adaptor take it with you. In Iceland, we use two plug types, C and F.  "Plug type C is the plug that has two round pins, and plug type F is the plug which has two round pins, with two earth clips on the side. Iceland operates on a 230V supply voltage and 50Hz." (ElectricalSafetyFirst)
You will find it in many places USB outlets, but you also need a converter for the voltage. USB outlets are universal types.
Gas stations
Gas stations in Iceland are a bit different from the rest of the world. They are automatic, and you will need a card with a four-digit PIN. So you can not pump gas if you don't have a card with a pin to pay. 
Gas stations in Iceland are self-serve, you pay first, and then you pump the gas. Diesel pumps have a black handle, and regular gas pumps have a green handle. 
Not many gas stations have extra services such as fresh food or toilets, so if you come across one like that, take the advantage. 
Gas station brands that you will find in Iceland are N1, Olis, Orkan, and Costco.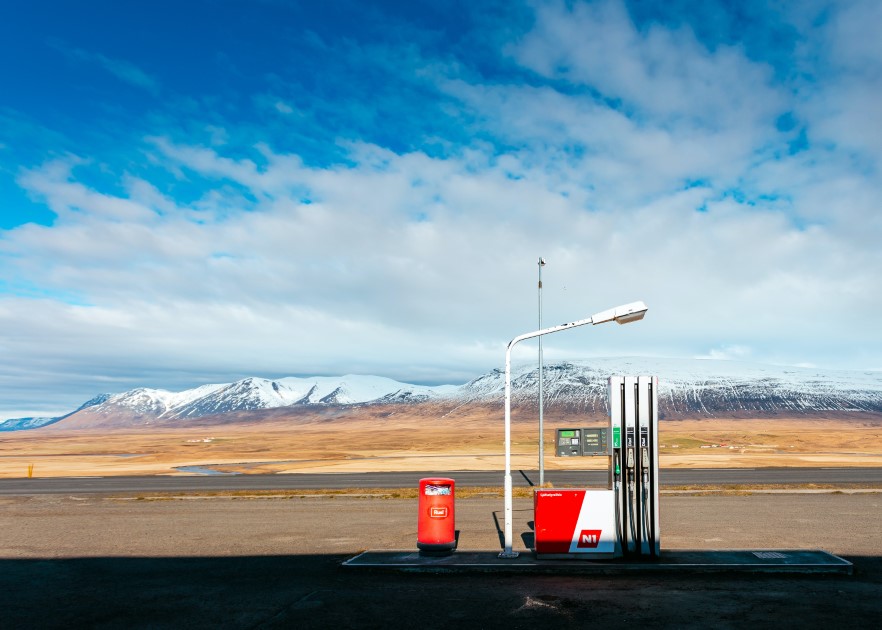 Public toilets
Public toilets may be the main concern for people planning a road trip to Iceland. The first piece of advice is to use the bathroom at the airport or the hotel before going on the road trip. 
Icelanders consider being rude to use the bathroom of a restaurant if you do not eat there, and this applies to gas stations and campsites as well. You have to buy something or pay to use the bathroom. So, in a nutshell, you have to pay to use public toilets in Iceland. 
Some places are not mandatory to pay, and these places are rest stops along the road. 
You will find public toilets also near supermarkets, swimming pools, and malls. 
Supermarkets
You know the food prices and now let's talk about the supermarkets in Iceland. You will find many supermarkets in Reykjavik, but some of the most known are Nettó, Bónus, and Krónan, which are discount supermarkets. You will find those supermarkets in the major towns across Iceland.
Drug stores/ Pharmacies 
Icelanders are calling the drug stores Apótek or Lyfjabúð. Many of them across the country are under the same roof as the supermarkets, or you can find them in town. In Reykjavik, you will find them across the city. 
Hospitals
I hope you will never need this, but it is helpful to know where the hospitals in Iceland are, six regional hospitals in Iceland and 16 health institutions. There are health institutions in all major towns in Iceland, so you can go to those institutions if you need minimal medical assistance. Landspítali is the largest hospital in Iceland. You can find all the medical institutions in Iceland on Maps.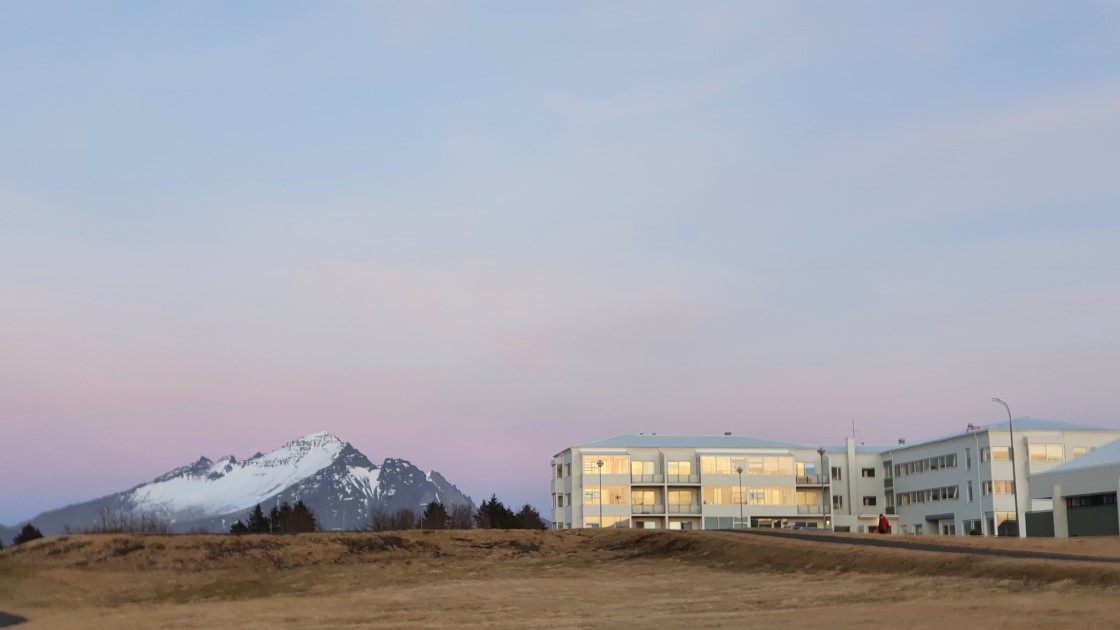 Camping sites
Camping is one of the most popular summer activities. Be it pitching tents or sleeping in RVs; there is no shortage of variety displays regardless of which campsite you are at.
In Iceland, camping is a ritual. Almost every family owns a tent or camper trailer, or RV. Some hold a spot on a campsite that is permanent. During the summer, every camp in Iceland is packed.
There is a campsite in almost every town and a national park in Iceland. You do whatever you need to do for the smaller campgrounds and wait for the camp's caretaker to come to you for payment. The more extensive campgrounds have a reception/counter where you pay first before putting down your tent. More tips about camping in Iceland you can find on our guide.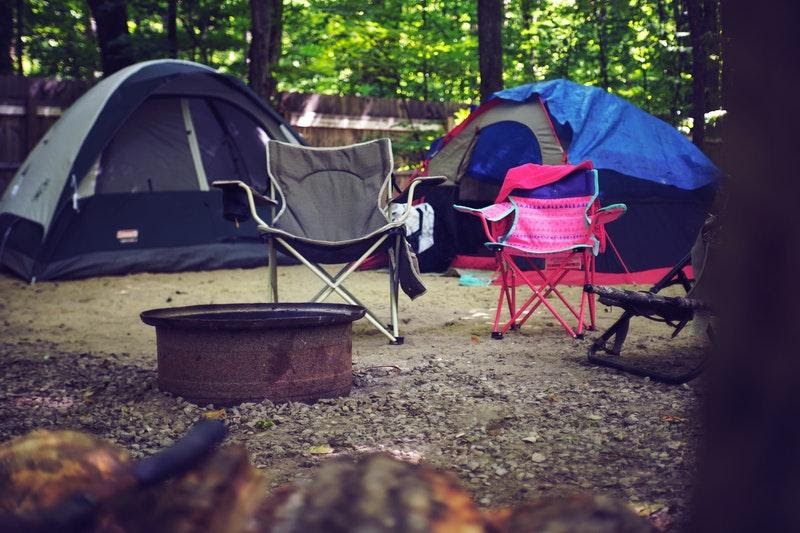 Driving and public transport
I will be straight to the point and say that the best way to visit Iceland is by car. Roads system in Iceland is straightforward. The main road, Road 1 or Ring Road, circles the country. There are also secondary roads that will take you to towns, landmarks or peninsulas. 
The most important roads are paved, but many of them are gravel roads that require a 4×4 car to be able to drive on them. 
In Iceland, we are driving on the right side of the road, and all road marks on the ground are white. The roads have only two lanes, one for each way. Be careful with the one-lane bridges and respect the signs before crossing them.
The speed limit is 90km/h or about 55miles/h outside towns and 50km/h or approximately 30 miles/h inside towns and inhabited areas or bridges.
It is illegal to stop on the side of the road, so if you want to stop, find yourself a parking lot or a designated area for stops. 
There are other options for transportation in Iceland, and those are buses, private drivers, taxis or flights. 
If you want to travel by bus, check the official website Strætó.is for schedule and locations. 
It is essential to check the safety conditions for driving before starting your trip; for this, you have to check the weather on vedur.is , the road conditions on road.is and safetravel.is. Do not underestimate the weather in Iceland and respect the signs that show the roads are closed. 
On our website, you will find some practical guides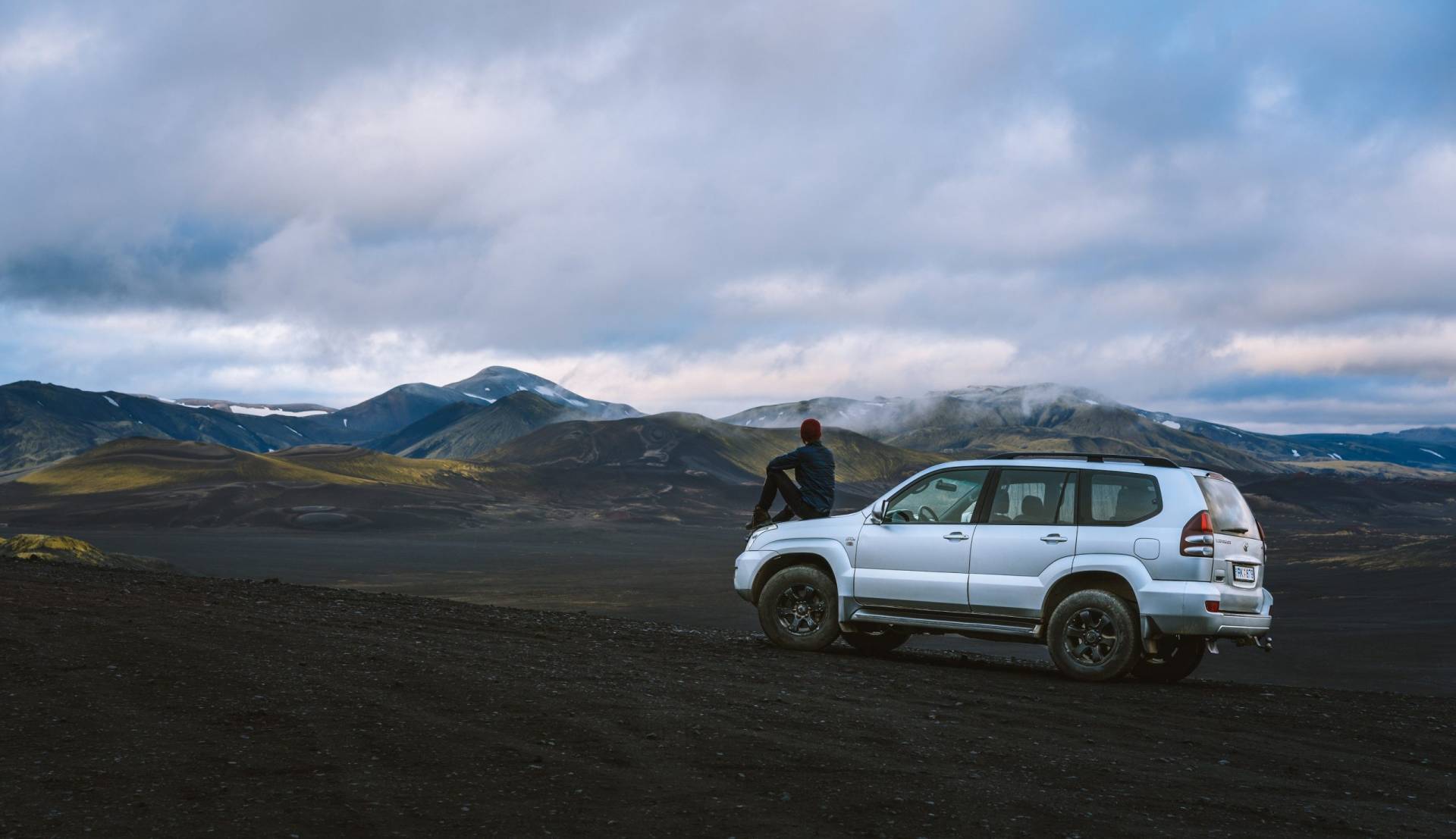 Guide for parking in Reykjavik
Guide for parking in Reykjavik
What are the rules, where to park,
how much is the parking ticket
and how do you pay
Weather in Iceland
Everything you need to know
about the weather in Iceland
Guide for driving in Iceland during winter
Guide for driving in Iceland during winter
How to be safe while travelling in Iceland?
How to be safe while travelling in Iceland?
40 things that you need to know about driving in Iceland
40 things that you need to know
about driving in Iceland
Airports and airlines
There is one international airport in Iceland: Keflavik International Airport (KEF). Do not confuse it with Reykjavik domestic airport (RKV). Even if you search for Reykjavik when booking flight tickets, the international airport is in Keflavik.
Keflavik International airport is the gateway to 32 destinations worldwide. Icelandair (FI) is the biggest Icelandic airline that flies to 28 international destinations. Other Icelandic airlines: Regional Air Iceland with 15 destinations, Faxi (Air Iceland) with six destinations, Atlanta (Air Atlanta Icelandic) with five destinations, Norland (Norlandair), Elegant (Flugfelag Vestmannaeyja) and Myflug with one destination. 
There are 32 domestic airports in Iceland, so that you can get from one place to another in 45 minutes. You can even get to the islands around Iceland by plane. The five biggest domestic airports are Akureyri Airport (AEY), Egilsstaðir Airport (EGS), Ísafjörður Airport (IFJ), Reykjavik (RKV) and Höfn (HFN). 
Many airlines, both low cost and full service, operate from and to Keflavik International Airport; you can check them on the airport's official website, isavia.is.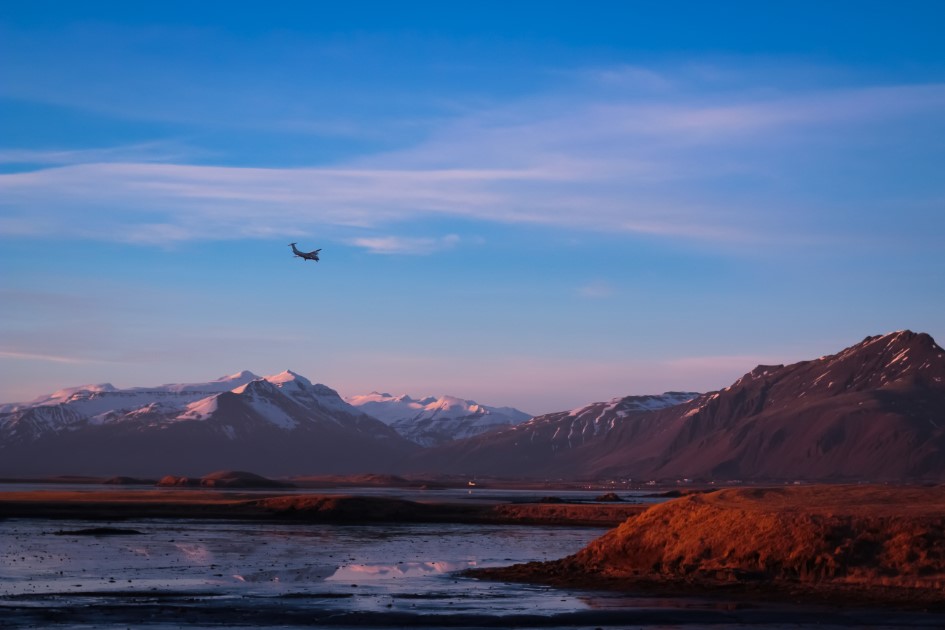 Ports, harbours and routes
There are about 20 ports around the Icelandic shore. Our 'tiny' island is accessible also by water. It is the best option for people who want to visit Iceland but are afraid of flying or can not use the plane for different reasons. 
Every major town in Iceland has a harbour that is usually the engine of the local economy. 
Some harbours in Iceland are big enough for cruise ships to dock, which means people can travel to those places on a cruise. Reykjavik, Akureyri, Ísafjörður and Seyðisfjörður are the main harbours for cruise ships in Iceland. 
In Seyðisfjörður is the ferry Norræna that is operating transportation to and from Scandinavia to Iceland.
Climate and weather
Iceland lies right above the Arctic circle, meaning that the climate is quite cold. But no, people are not living in igloos; there are no polar bears or penguins and not all the time snow covers everything. 
According to the Old Icelandic Calendar, we have six months of winter and six months of Summer. We have six months with 20h of darkness and six months with 24h of light. Pretty cool, right?
What is cool but not cool is the weather. The weather in Iceland has its mood swings. That's why people are saying that if you don't like the weather in Iceland, just wait 5 minutes, and it changes.
The first thing you need to know about the weather in Iceland is that you have to take it seriously. I have seen waterfalls blown away by the wind, so it is not a joke. 
We have a guide about the weather in Iceland that is very helpful to understand.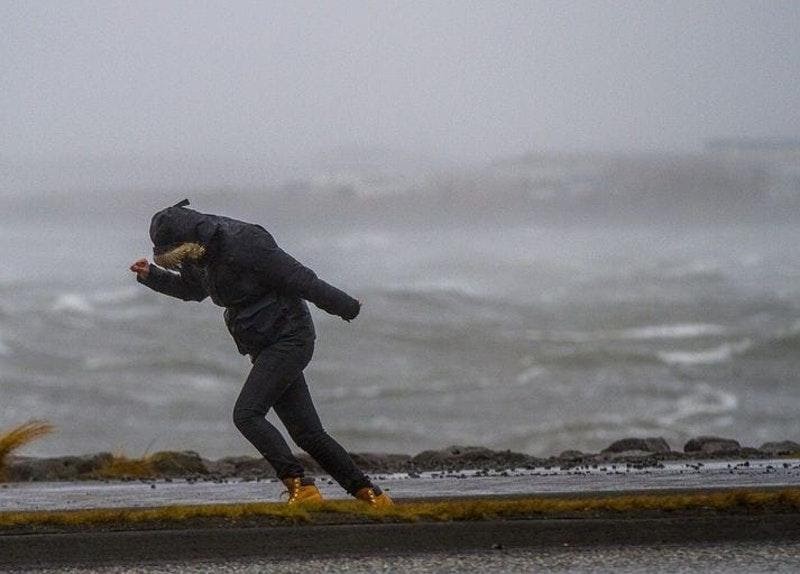 Tourist seasons
In Iceland, the high season is during summer, from mid-May to the end of August. The warmer weather and 24h of daylight are perfect for exploring Iceland. Tourists also prefer the winter season; the Northern lights, impressive blue ice caves, and many seasonal celebrations are winter attractions for many. 
The shoulder seasons are during spring and autumn. The weather is in transition this time of the year, and few people visit the country. Accommodation and activities are cheaper, and places are less crowded.
If you can not decide when to plan a trip to Iceland, then read our blog about when is the best time to visit Iceland.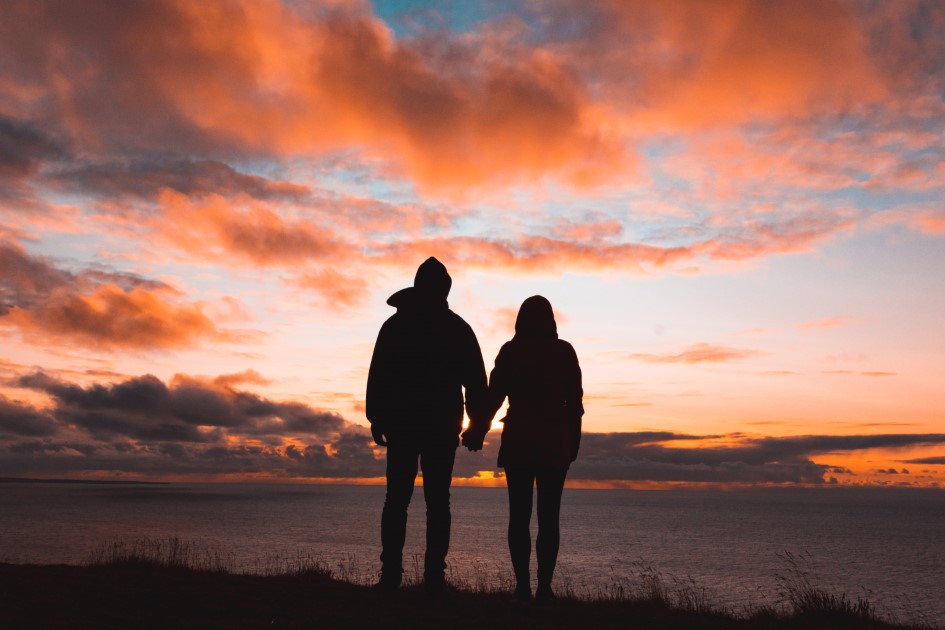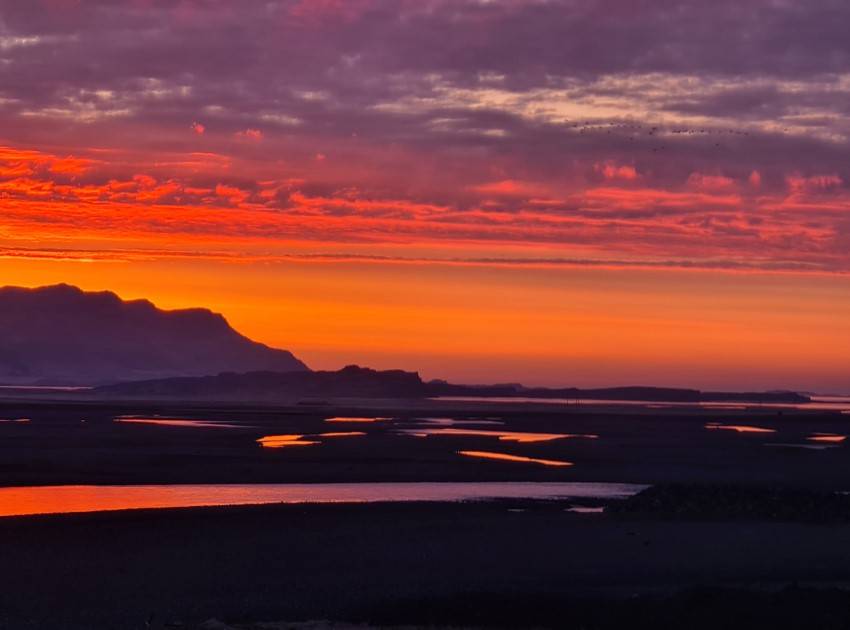 Summer activities in Iceland
Summer activities in Iceland
Find what activities you can do during Summer
What to wear during summer in Iceland
What to wear during summer in Iceland
17 Days Experiencing Iceland in a Motorhome
17 Days Experiencing Iceland
in a Motorhome
A 17 Days itinerary to experience
Iceland in a Motorhome
The ultimate guide for camping in Iceland
The ultimate guide for
camping in Iceland
Everything you need to know
about camping in Iceland