Laugarvellir geothermal pool
It is not a surprise that you will find a hot spring in East Iceland too, there are hot springs all over Iceland. But even so, each hot spring is unique and offers a different experience. Laugarvellir is located in the Highland area in the east of Iceland and is one of the most impressive.
It is not an ordinary hot spring because it has a tiny waterfall with hot water and a natural basin where people can enjoy a relaxing bath in nature. But for your safety, you should always check the water temperature before getting into a hot spring.
The hot spring is located in the Highlands of Iceland. The landscape around it is full of sand and volcanic ash from the past eruptions that happened nearby.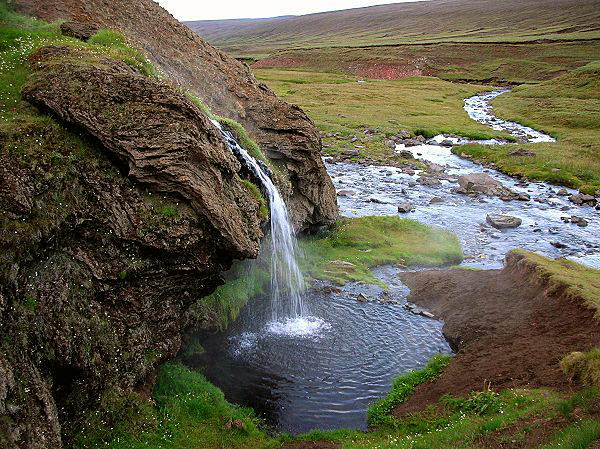 In the area where Laugarvellir can be found, there was a farm in the past. At the beginning of the 20th Century, a farmer build a house near the Highlands and wanted to live there. The harsh soil conditions made it harder to grow plants or animals, and the conditions there were very tough to live in. His try to develop there a farm failed and because of the desperate conditions of living, the farmer took his life a few years after he moved there. Poor farmer and his wife were the only ones who tried to live at Laugarvellir. Since then, the area is wild and the only people that are going to that place are the people that came to take a bath there.
If you want to take a bath at Laugarvellir, you will need a 4×4 car since the hot spring is located deep in the Highlands and you will have to drive off-road. From Egilsstaðir town, you have to drive south on Road 1 then after about 7 kilometers, you have to turn on Road 931 to pass the bridge and then to turn again on Road 933. From there you have another 7 kilometers until you will found Laugarvellir.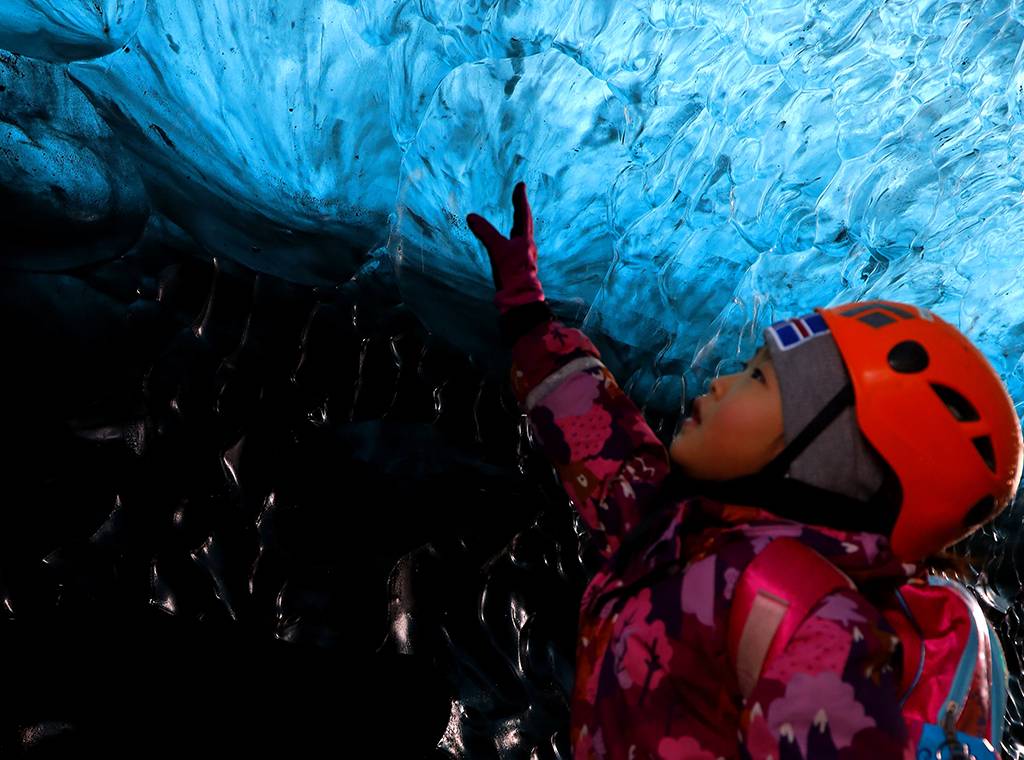 11 Instagrammable places in South and East Iceland
11 Instagrammable places in South and East Iceland
Discover the most famous places
Blue Ice Cave vs Langjökull Ice Cave
Blue Ice Cave vs Langjökull Ice Cave
Hengifoss
A beautiful waterfall in East Iceland
Lóndrangar- the rocky castle