In the Westfjords you will find a little town with about 67-70 inhabitants. The town is approximately 30 km away from Hólmavik which is another nice stop that you can take. The Drangsnes pools are the local attraction and they consist of three tubs filled up with natural hot water from a nearby borehole.
Locals discovered the hot spring in 1997 and they immediately set the pools for people to enjoy the rejuvenating warm water and the view over the Atlantic and fjords. The hot tubs at Drangsnes are aligned side by side and there is also a changing facility near them. People put also a garbage bin so people can let the place clean after they use it.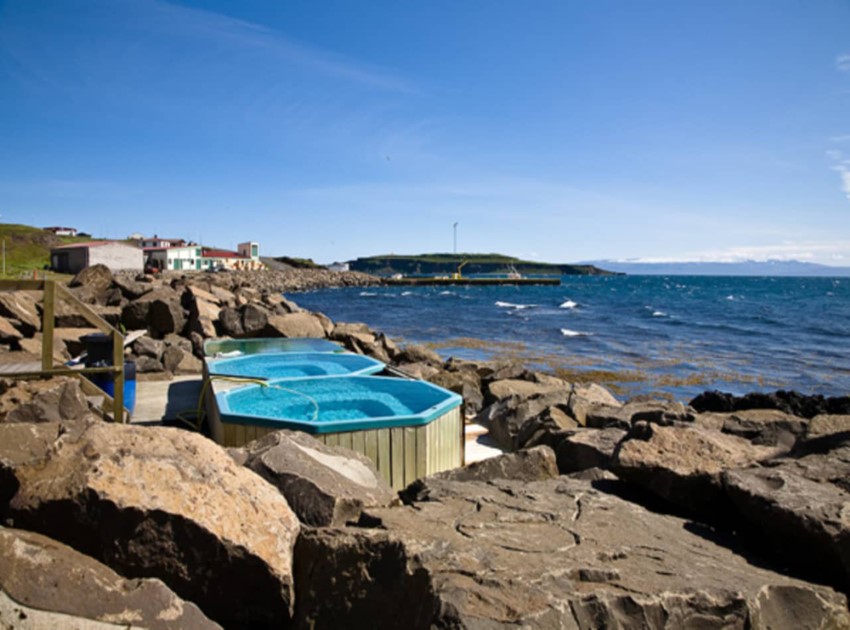 The place is in a remote area, far away from crowds and it is well maintained by the locals. Drangsnes is open all year round and it is free of charge. Local people like to go there and relax so you may find them there. Drangsnes village is located near a curvy cliff and the views from there are indescribable. If you are lucky you can spot some whales in the fjord while you rejuvenate in the hot spring.
If you are wondering about the area you can also visit Hólmavik. If you drive on Road 61, north to Hólmavik you will see a sign pointing to a secondary gravel road to get to the Drangsnes village and pools. You have to follow Road 643 until you will find another road, Road 645 that you have to follow to get to the Pools. Follow the GPS coordinates to find the mesmerizing spot:  65.6882, -21.44825.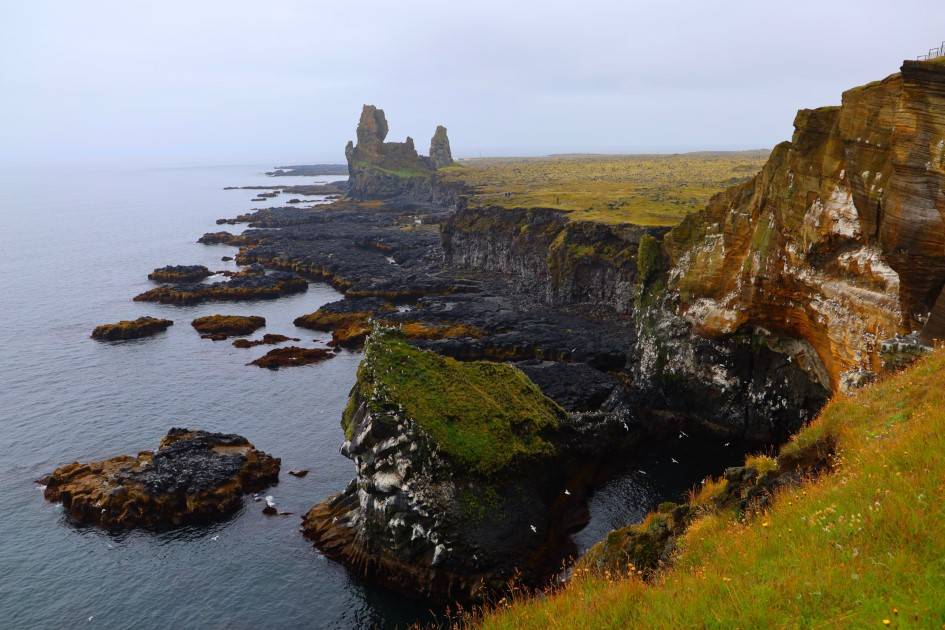 Lóndrangar- the rocky castle
Lóndrangar- the rocky castle
A masterpiece of Icelandic volcanic relief
Snorrastofa museum and Snorralaug pool
Snorrastofa museum and Snorralaug pool
Learn about Viking history at Snorrastofa museum
Vestmannaeyjar archipelago
Vestmannaeyjar archipelago
Beautiful Westman Islands
ATV tours on black beaches in South Iceland
ATV tours on black beaches in South Iceland
An adventure on the Icelandic black sand beaches