Brúarárfoss- the bridge waterfall
Brúarárfoss is one of the most colourful waterfalls in Iceland. It is a small waterfall located in the west of Iceland fed by the glacial river Brúará that falls 2-3m, ending in a U-turn at the base of the waterfall. The water flows through the dark volcanic rock formations, contrasting with the blue glacial water. That is why Brúarárfoss is also named "Iceland's Bluest Waterfall".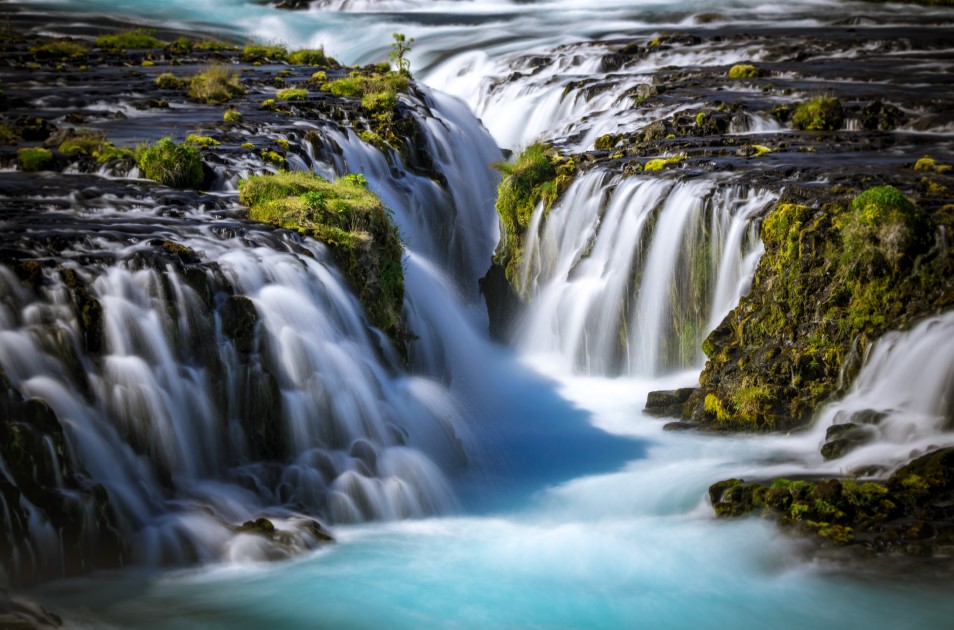 The name of the waterfall means the " Bridge waterfall", which was given by a natural bridge that was initially there and served as a bridge for those who wanted to cross the waterfall. 
The story around the bridge is not so happy. The natural bridge was destroyed in 1602 by a minion of the Skálholt episcopal see. During that period, Iceland was going through a severe famine, and the bridge over Brúarárfoss was destroyed to stop the starving peasants from getting to the rich lands claimed by the church.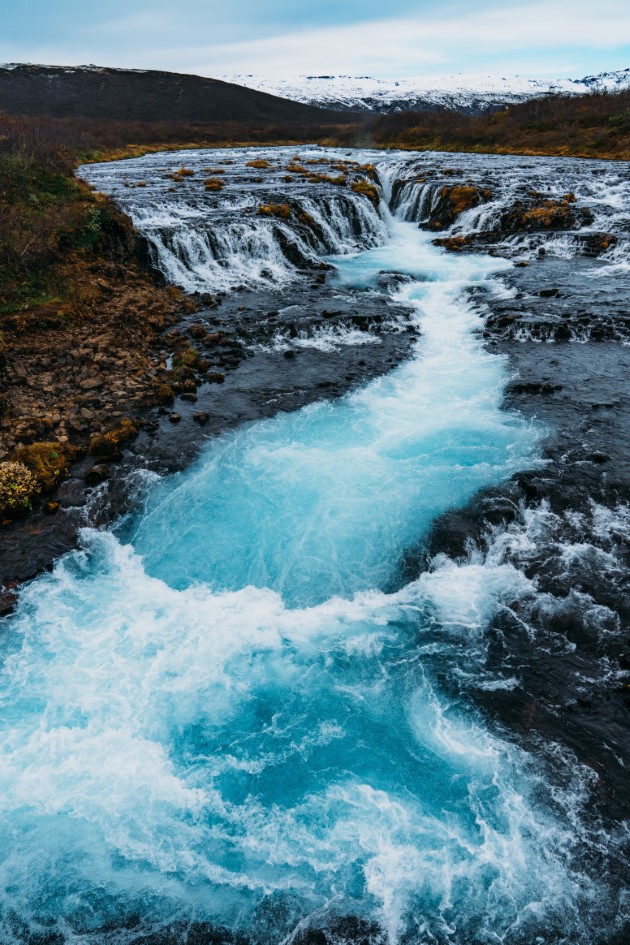 Another story that includes the waterfall dates back to 1433, when the Danish bishop Jón Gereksson was drowned in the waterfall. He was placed in a bag, tied to a big stone, and then thrown into the waterfall. The reason this happened was that Jón was so jealous that he attended to murdering the lover of a girl named Margrét Vigfúsdóttir. She promised her heart to someone that would avenge the murder attempt, and Þorvarður Loftsson was brave enough to do this.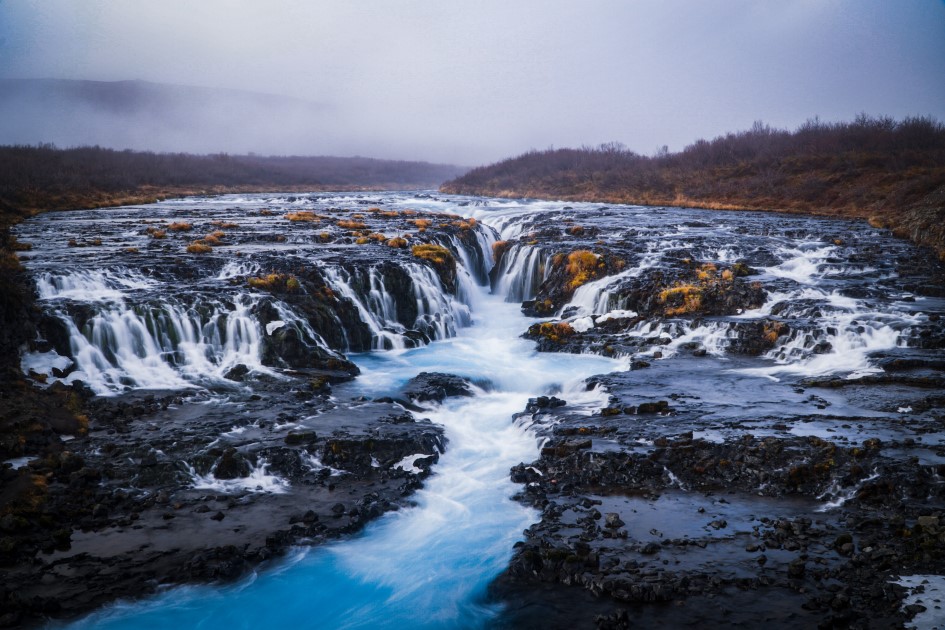 Unfortunately, the waterfall is now closed to the public, and that is because the path to the waterfall was on private land and people were disrespectful to nature along the trail. The beautiful waterfall remains a hidden gem, and the fact that it is closed to the public's eyes should remind us not to ignore the recommendations and rules that apply in nature.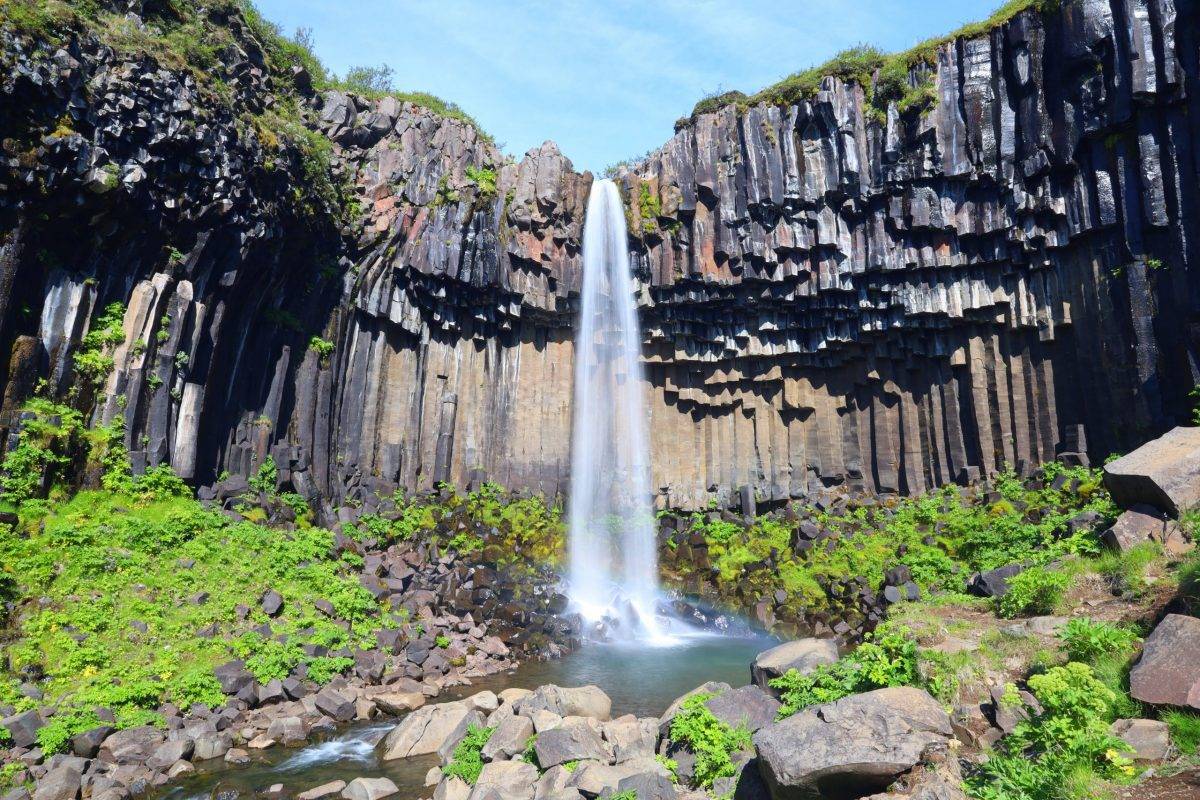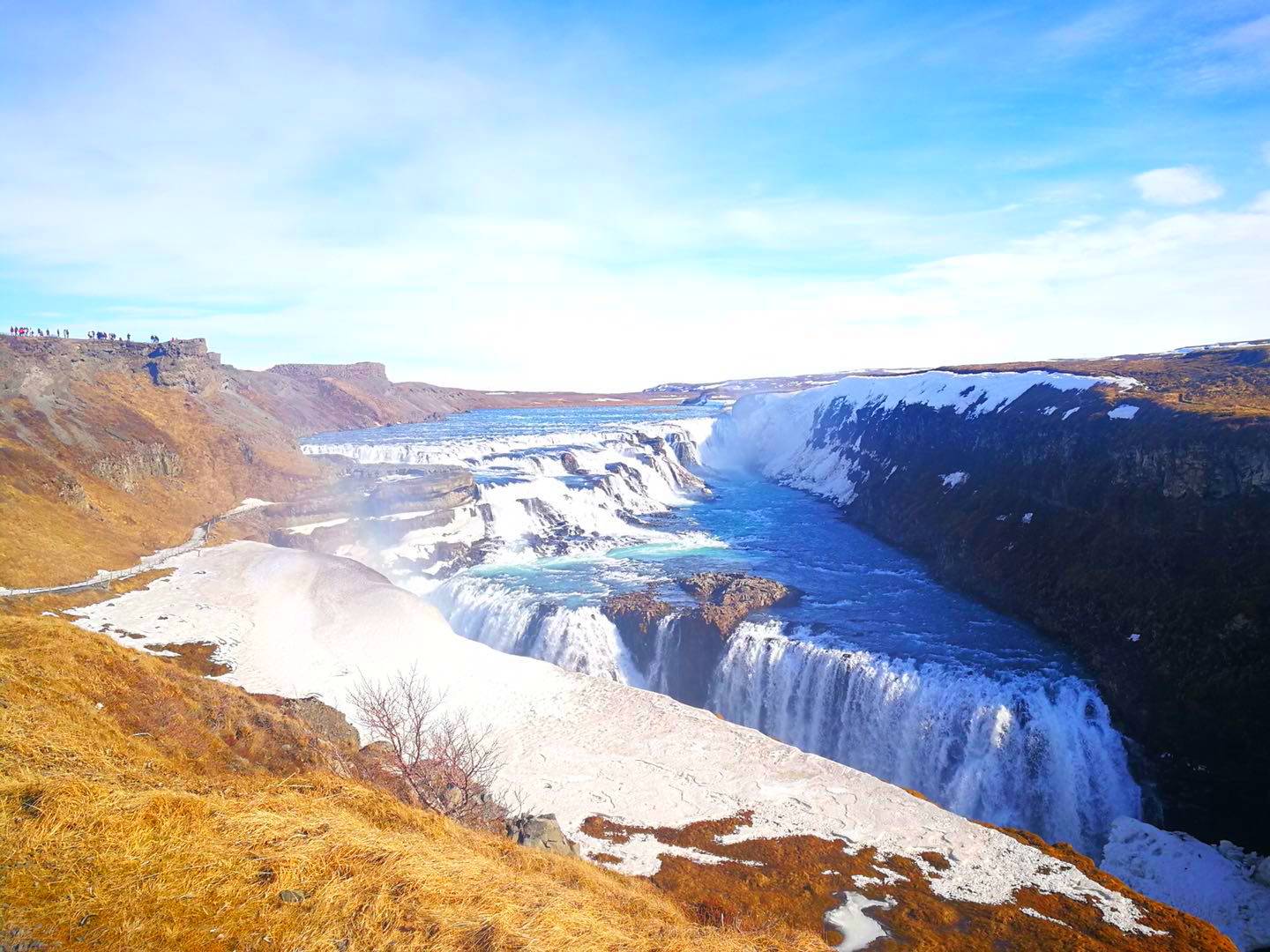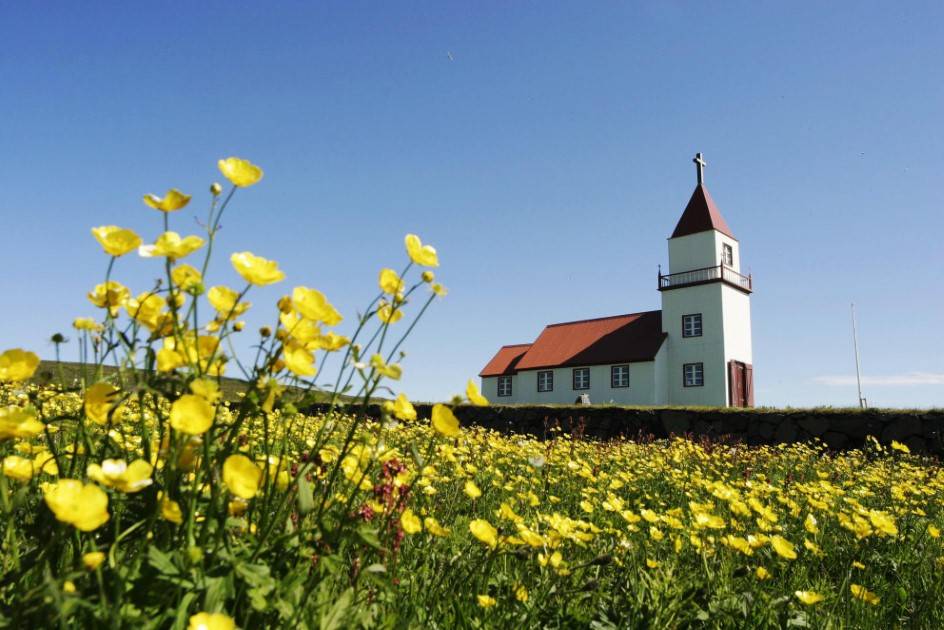 Svartifoss-the Black Waterfall
Svartifoss-the Black Waterfall
The Black Waterfall in South Iceland
Blue Lagoon vs Sky Lagoon
Blue Lagoon vs Sky Lagoon
The famous Blue Lagoon or the new Sky Lagoon?
Gullfoss-the golden waterfall
Gullfoss-the golden waterfall
The golden waterfall of Iceland
Photographer's paradise
Iceland: the photographers' paradise, famous places, tips, recommendations