Svartifoss-the Black Waterfall
The Black Waterfall in South Iceland
While wandering in South Iceland, you can go to Skaftafell National Park to see the Svartifoss waterfall. A 20m (80ft) tall waterfall feed by the ice-cold water from the Svinafellsjokull glacier. The name of the waterfall translates to 'Black waterfall' given by the color of the basalt columns that stands tall and form the cliff.
Icelanders say that the natural architecture given by the basalt columns from this waterfall inspired the architect Guðjón Samúelsson who designed Iceland's National Theatre and the Hallgrimskirkja church in Reykjavik. The basalt columns formed from a lava flow which cooled slowly and formed the hexagonal shape.
To get to the Svartifoss waterfall, you have to hike from the Visitor Centre in Skaftafell where you can also find information about the waterfall and the National Park. The hike will take about 45 minutes one way, about 1.6 km to the waterfall. Along the trail to the waterfall, you will find three small waterfalls – Þjofafoss, Hundafoss, and Magnusarfoss. Near the Svartifoss waterfall, there is a small bridge across the river. The hike to the waterfall is free but you will need to pay for parking at Skaftafell National Park.
Once you get to the waterfall, you can go as close as it is safe to take pictures of the waterfall without crossing the boundaries set up by the park.
On the way back if you chose to cross the bridge by Svartifoss, along the trail you will find Selið turf houses which are built-in southern style. The locals say that those are the few turf houses that remained in South Iceland.
You can visit the Svartifoss waterfall while on a self-drive tour or a private tour in South Iceland.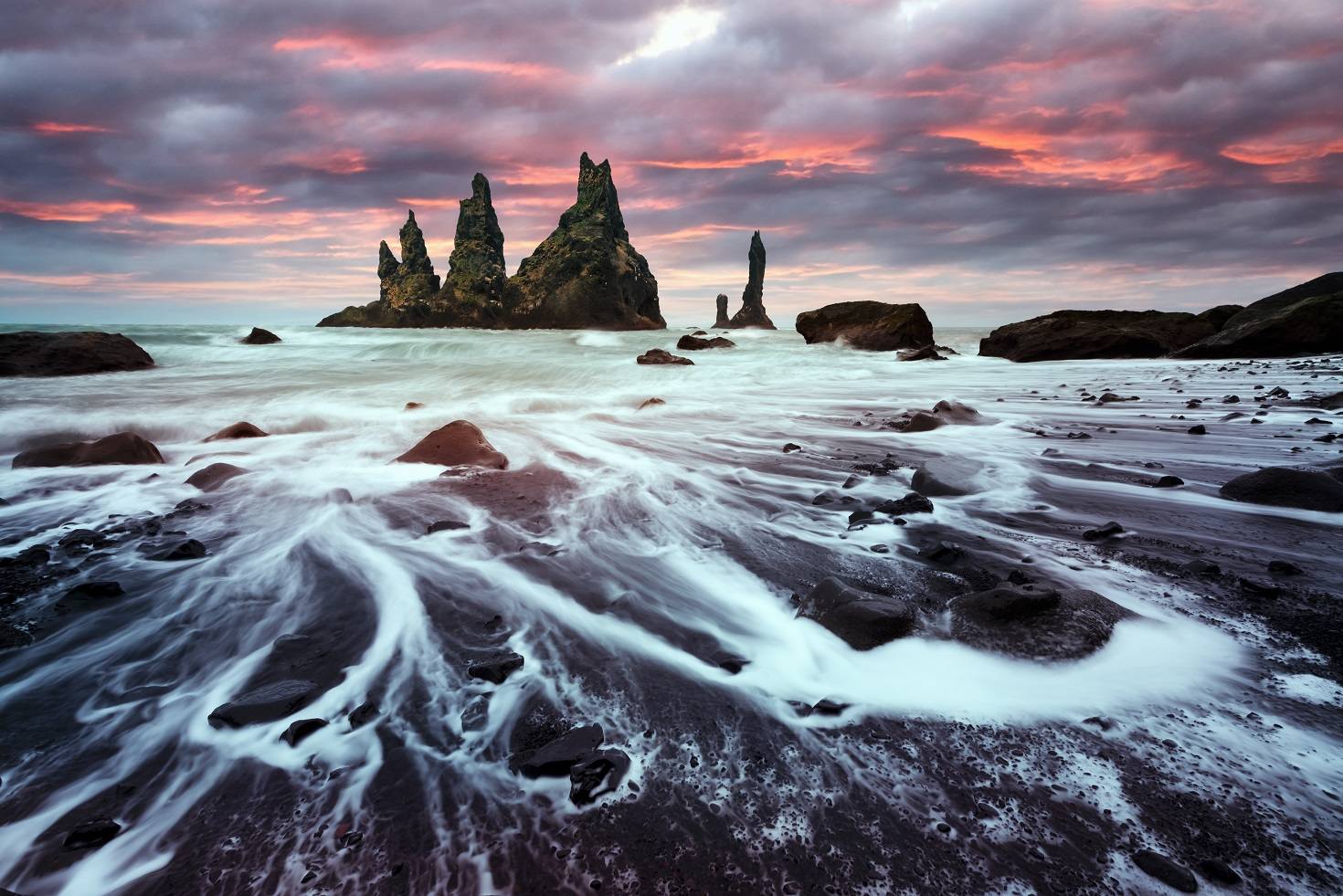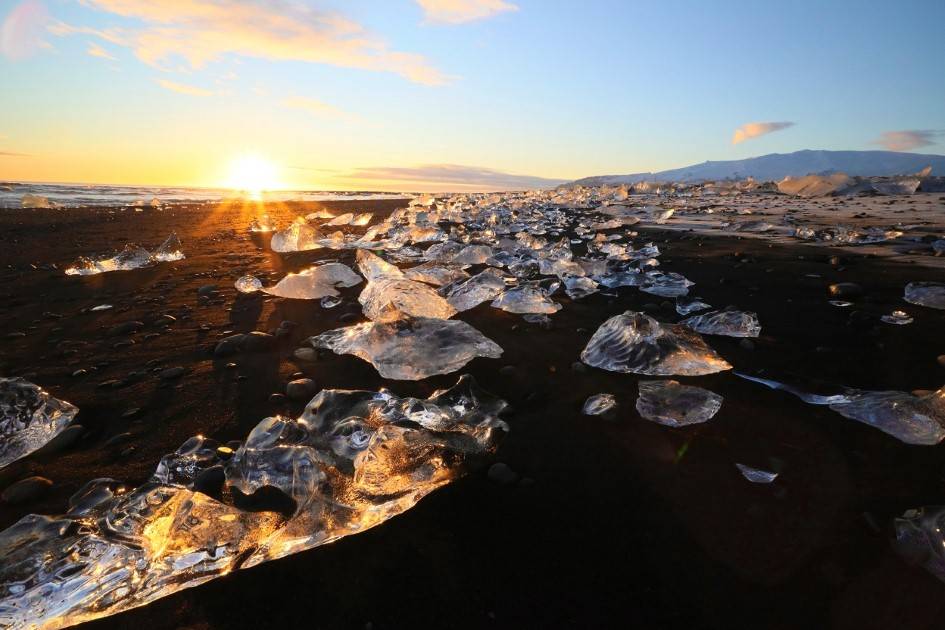 Búdakirkja the iconic black church in Iceland
The iconic black church in Iceland
Reynisfjara Black Sand Beach
Reynisfjara Black Sand Beach
The most beautiful black beach in Iceland
Experiencing a whale watching tour from Hauganes
Experiencing a whale watching
tour from Hauganes
Enjoy a whale watching tour on
the calm waters of Eyjafjörður
11 Instagrammable places in South and East Iceland
11 Instagrammable places in
South and East Iceland