Vatnshellir cave- underground jewelry
On your way to the highlights of the Snӕfellsnes Peninsula you might want to stop for an amazing experience: lava caving. In the Snæfellsjökull National Park is a lava cave very popular for people who want to experience lava caving.
The name of the cave is Vatnshellir cave and it is translated as 'Water Cave'. The name is related to the formation process of the cave. About 8 000 years ago, a volcanic eruption happened on Snӕfellsnes Peninsula and the lava river that flowed from the volcano started to cool from outside to inside. This process left a hollow tube after the lava flowed over and the eruption stopped.
Vatnshellir cave is 200 meters long and 35 meters deep in the deepest point. The cave has amazing colors due to the minerals inside the volcanic rocks: yellow from sulfur, red from the iron deposits, and green from copper deposits. You will have a really amazing experience there. The cave is easily accessible because there is a staircase descending inside it.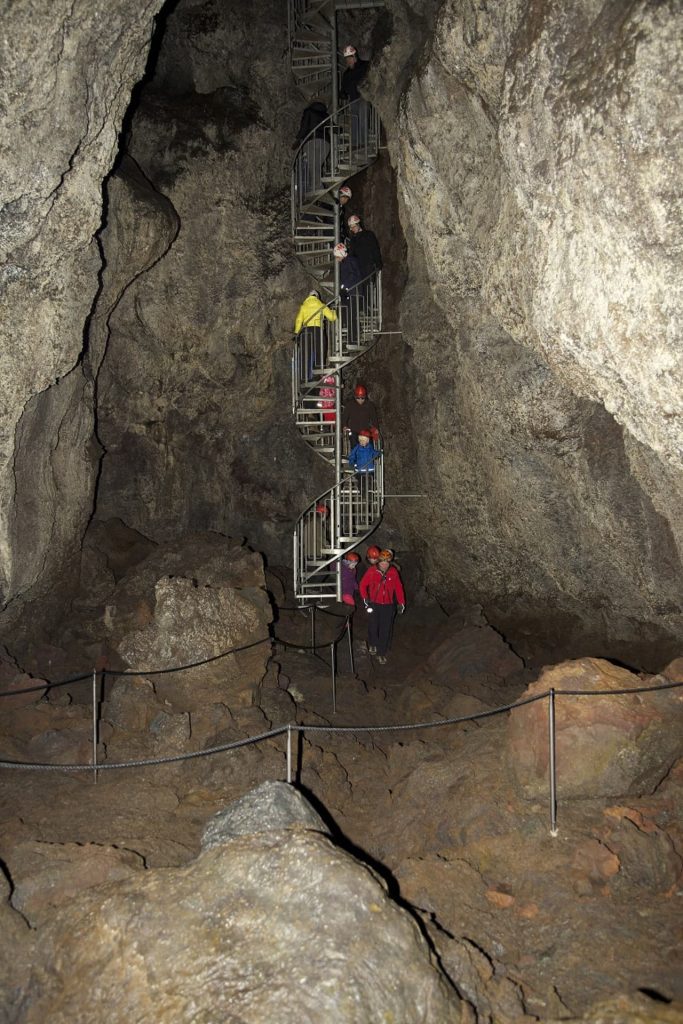 Photo source: west.is
Lava caving in Vatnshellir is an activity available during the summer and there are guided tours organized. It is important to go there with a guide as they know everything about the cave and more important they know the terrain better and if you listen to their tips you won't hurt yourself. On a guided tour you will also get the equipment needed.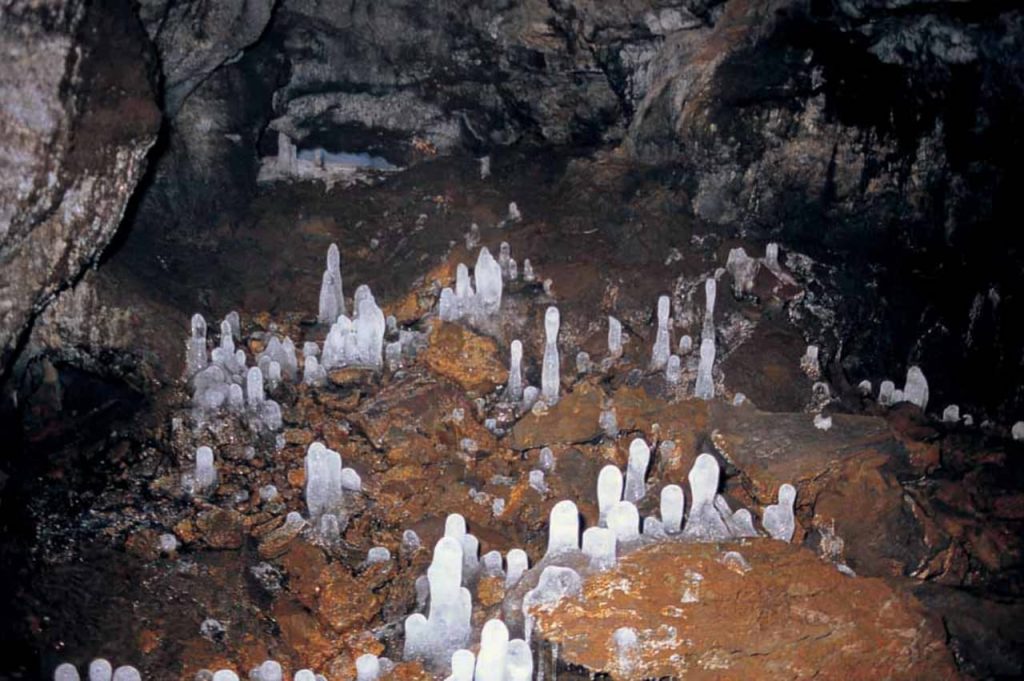 Photo source: west.is
Have in mind that you should do this tour only if you are fit and trust your legs as the terrain is rough inside the cave. On a tour of the cave, you will also find out from your guide interesting facts about the geology and the folklore of the cave. People believe that trolls used to live in the caves.
To reach the Vatnshellir cave you have to drive west from Borganes town to Road 54, then after you pass by Budir village you have to drive all the way to Arnarstapi fishing village. From there if you go further on the road you will find Vatnshellir cave on the right side just before the Djúpalónssandur beach. You will see signs along the road when you should turn right to arrive near the cave.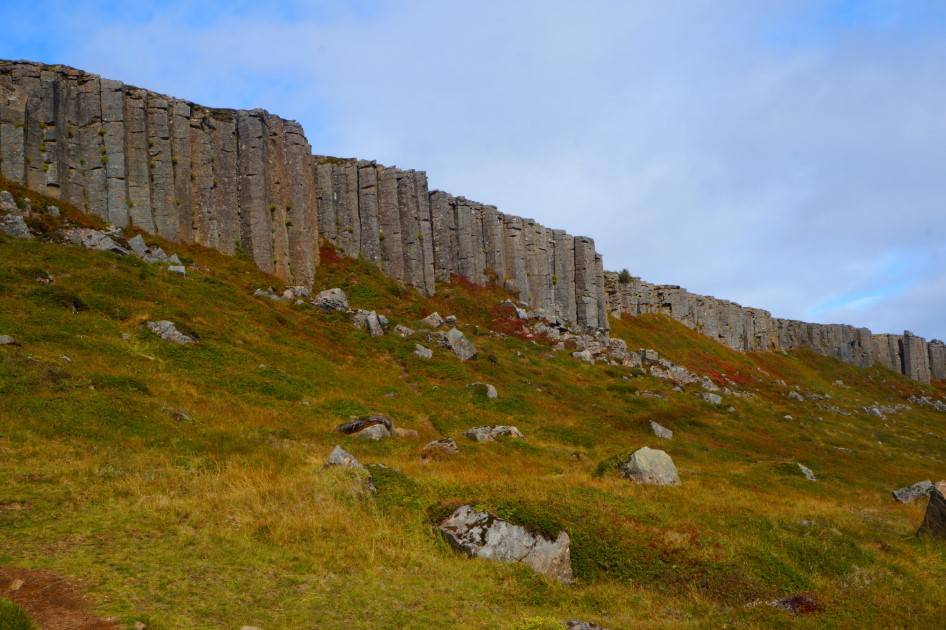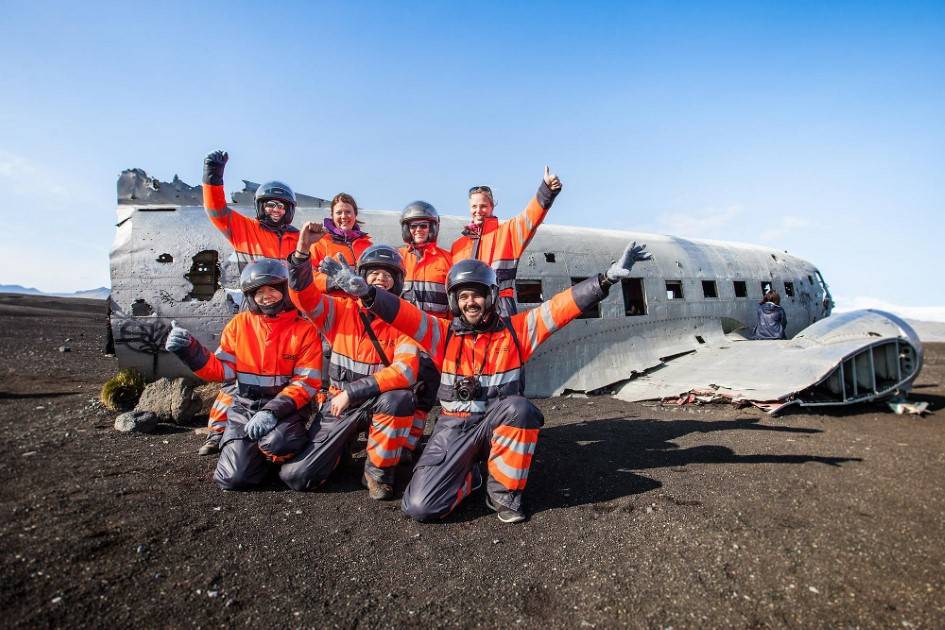 Snowcat adventure on Snæfellsjökull
Snowcat adventure on Snæfellsjökull
Adventures on a special mountain
Lóndrangar- the rocky castle
Gerðuberg Cliffs-a unique place in Iceland
A unique place in Iceland
ATV tours on black beaches in South Icelandl
ATV tours on black beaches in South Iceland
Explore black sand beaches on an ATV