If you're not as mainstream as other people and prefer an intimate place to relax then you have to add some hot springs from Westfjords to your bucket list. Reykjafjarðarlaug is one of that hot springs that will embrace you not only with its warm water but also with breathtaking views.
At Reykjafjarðarlaug you will find three small hot springs that are connected and one of them is a man-made concrete pool built 45 years ago. The natural hot springs have a water temperature of 50°C and 45°C while in the concrete pool the water has a temperature of 32°C. You can switch between pools and create yourself a true Icelandic ritual. The man-made hot spring is 6 meters long which means that you can enjoy a relaxing bath together with your family or friends. The views over the Arnarfjorjörður fjord complete the whole experience at the Reykjafjarðarlaug.
The hot spring at Reykjafjarðarlaug is also free but you can let some money in the box. All the money will go to maintaining the pool and the changing facilities clean. The place is open all year round so you can enjoy it either in the summer light or you can enjoy it with the sky full of northern lights during the winter. There are no guided tours that will take you to the Reykjafjarðarlaug so a self-drive tour is a perfect way to get there.
The Reykjafjarðarlaug hot spring is located in Reykjafjörður which is a little fjord in the Arnarfjörður. If you are coming from Flókalundur on Road 60, turn left on Road 63 until you get to the little Reykjafjörður where you will find the pool on the left side. If you are coming from Bíldudalur on Road 63 you will find the hot spring on the right side. The road between Bíldudalur and Þingeyri is open during summer so if you want to relax in those natural hot springs you have to take notice of this. Follow the GPS coordinates to get to the Reykjafjarðarlaug: 65.62320877605379, -23.46914278813489.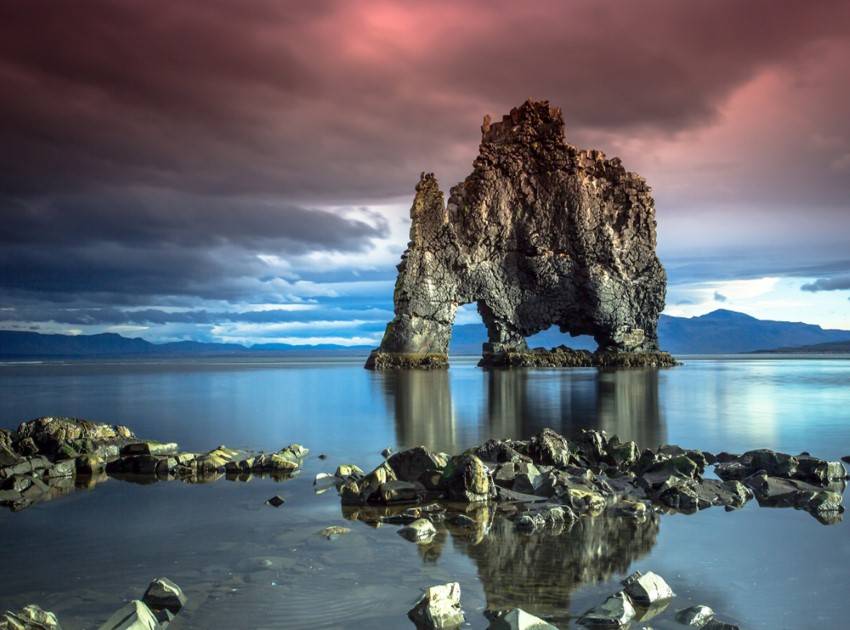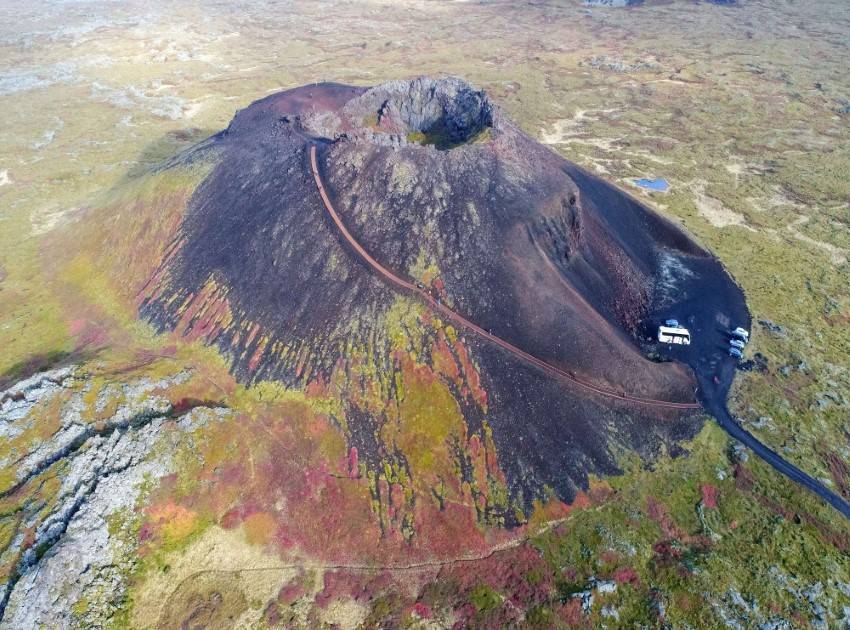 Goðafoss-waterfall of Gods
40 things that you need to know about driving in Iceland
40 things that you need to know
about driving in Iceland
Hvítserkur- The Rhino Rock in Iceland
The Rhino Rock in Iceland
Saxhóll Crater
Explore an ancient volcano