Hvítserkur- The Rhino Rock in Iceland
The Rhino Rock in Iceland
Being a volcanic island, Iceland has a really impressive volcanic relief with rocks, cliffs, dykes, and craters with different shapes. Especially on the coastline, there are so many interesting rock formations and each one hides an interesting legend in local folklore.
On Northwest Iceland, along the eastern shore of Vatnsnes Peninsula stands tall a basalt rock formation close to Húnaflói Bay. Hvítserkur, a 15-meter-tall basalt island resembles a dragon or rhino. Its name means "white shirt" and was given from the birdlife that nests on the rock. The species of birds that nest there are seagulls, shag, and fulmar.
In the local folklore, the small basalt island of Hvítserkur was langsyne a troll from the peninsula. Trolls are said that are terrified of Christianity so this troll was determined to destroy the bells from Þingeyraklaustur monastery. In Icelandic folklore, if a troll got caught by the sunlight it petrifies instantly. So happened to the Hvítserkur troll and it was petrified for eternity.
A scientific explanation of how Hvítserkur formed says that the seawater sculpted three holes into the rock and now it appears to look like a mythological animal.
Near Hvítserkur, on Vatnsnes Peninsula is the best place in the country to see seals. There is also the Icelandic Seal Centre in the town of Hvammstangi where you can learn everything about the seals and how they influenced the Icelanders and the folklore.
Moreover, Hvítserkur is also a favorite place for photographers. The way the northern lights, sunset, and sunrise are seen from this place makes the place unique and a must-see place for photographers.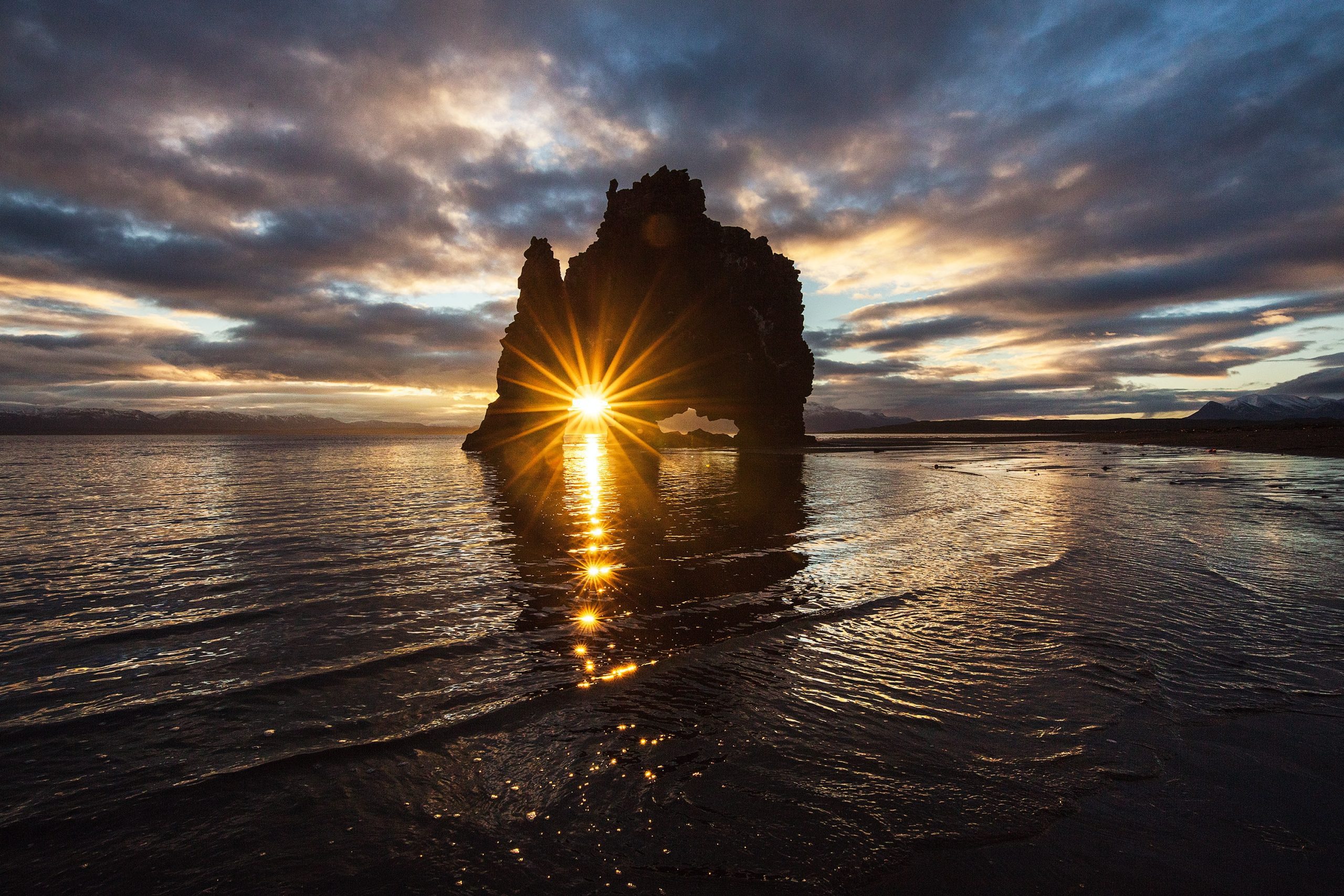 Hvítserkur is located in Húnaflói Bay at 222km from Reykjavik in northwest Iceland. You can go north on Ringroad 1 and when you get close to Hvammstangi, turn on road 711. Because this one is off-road which means is not paved you may need a 4×4 car because sometimes the road can be difficult to drive.
If you want to explore Iceland and visit all those gems you can book a tour with us.
[DISPLAY_ULTIMATE_SOCIAL_ICONS]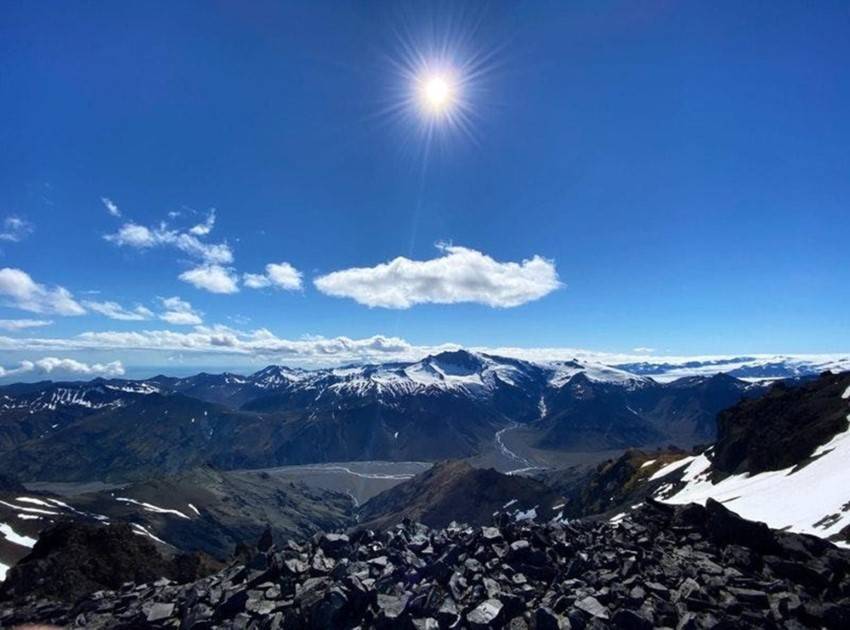 7 Viking dishes you will find in Iceland
7 Viking dishes you will find in Iceland
Discover traditional Viking dishes
Djúpavogskörin- hot tub with a view
Kids-friendly activities in Iceland
Kids-friendly activities in Iceland
Explore Iceland with your kids
Skálafellsjökull
Tips and directions to Skálafellsjökull