Hvalnes beach and Eystrahorn mountain
A geology masterpiece located in East Iceland that offers unique views over the ocean and over the mountains that are guarding the whole place. Hvalnes means the Whale Point and the whole place is a rocky deadland with an orange lighthouse standing tall on the edge of the cliffs. The mountains that are surrounding the area are composed of dark gabbro and pale granophyre that give the mountains some amazing colors.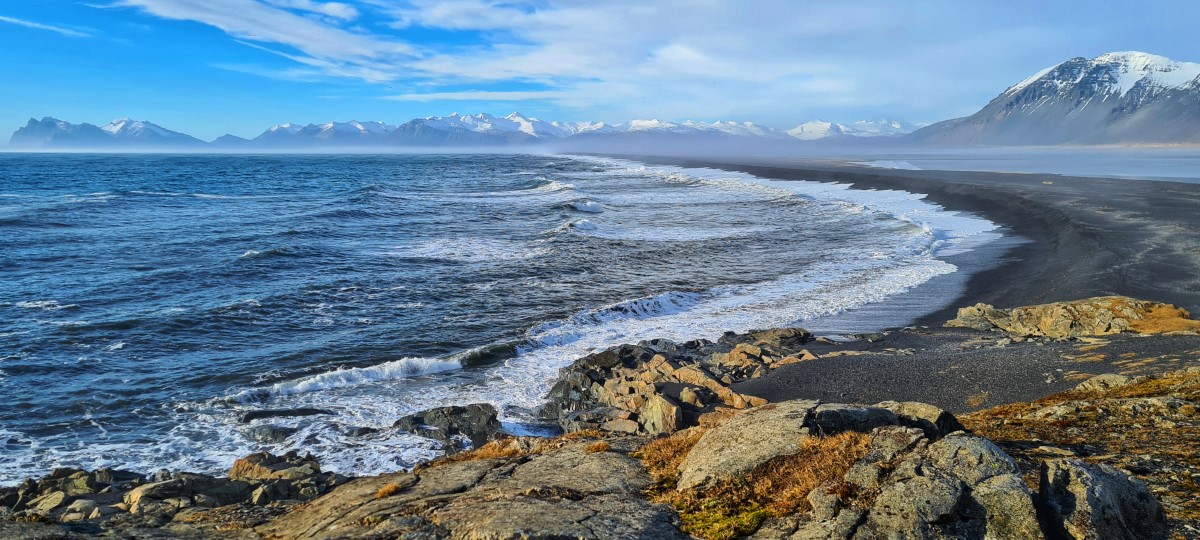 Hvalnes is a Nature Reserve due to its rich birdlife and flora. Near the rocky deadland, there is a strip of black sand beach that is locking the water inside the bay and creates a lagoon where you will find different species of birds with lots of whooper swans gathering around during the summertime.
The beach and lagoon near Hvalnes is the perfect place for them to breed. The lagoon that forms in the bay due to the strip of black sand beach has clear untouched water which creates beautiful reflections of the surrounding mountains. The whole place looks like the point where the sky is melting into the ocean.
Hvalnes is guarded by Eystrahorn mountain which is part of the Krossasnesfjall mountain range. A beautiful mountain formation with different color stripes that are always the subject of photographers who are crossing the Hrigvegur road to the East or to South Iceland.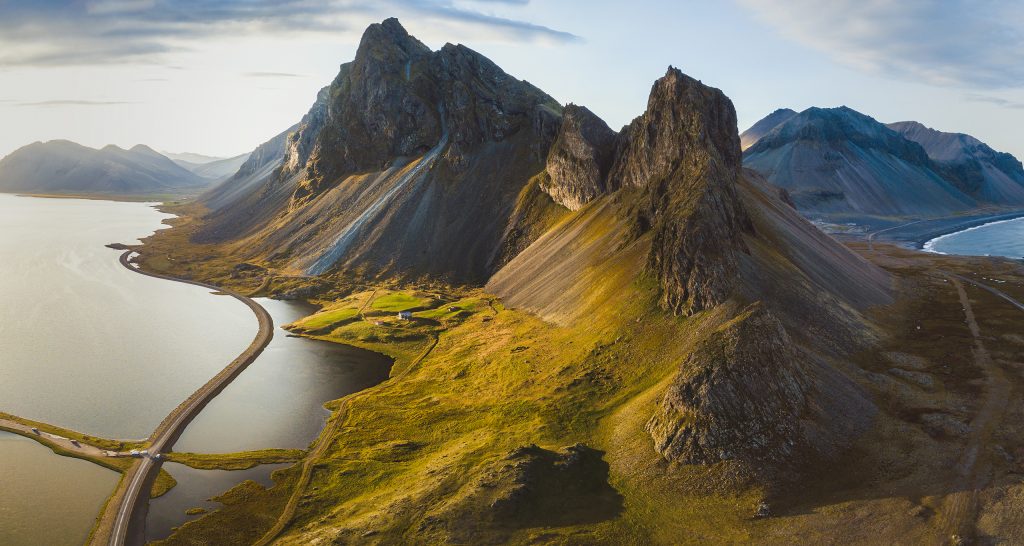 Hvalnes and Eystrahorn mountain is located at about one-hour driving from Höfn and two hours from Jökulsárlón glacier lagoon.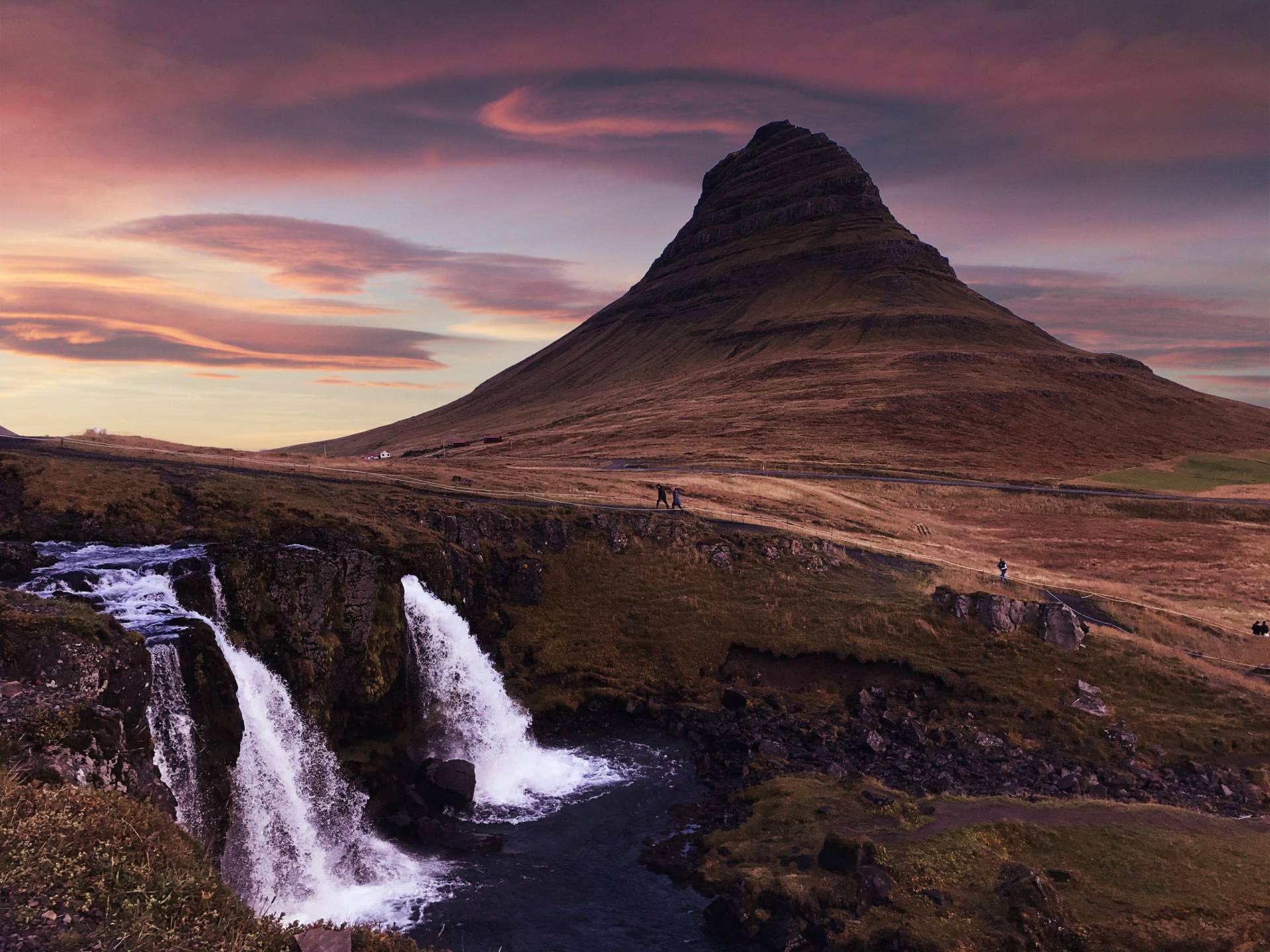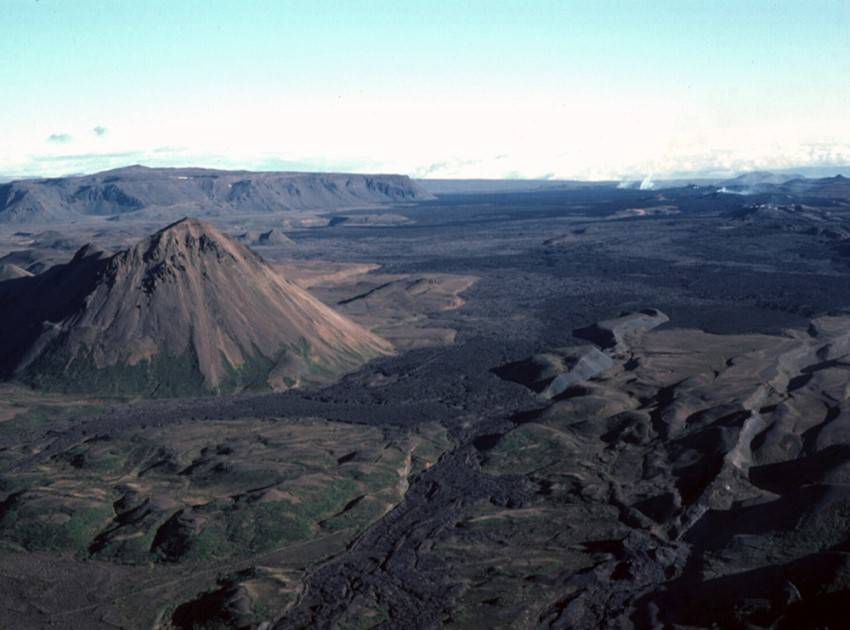 The Highlights of Snæfellsness peninsula
The Highlights of Snæfellsness peninsula
Shared tour vs Self-drive tour
Shared tour vs Self-drive tour
Pros and cons, limitations, recommendations
Krafla and its eruption events
Krafla and its eruption events
Geology, history, and how to get there