Dimmuborgir-the home of Yule Lads
Dimmuborgir is a geological site located in the north of Iceland, more specifically in the Lake Mývatn area and it is an expense of a lava field. It has formed after an eruption occurred in the area about 2,300 years ago. The entire Lake Mývatn area is a volcanic area.
During the eruption that happened 2,300 years ago, the lava flowed over the lake making the water inside boil. This process made the lava cool and the hot steam shaped different forms throughout the lava. After the eruption stopped and all the lava became solid the Dimmuborgir area was full of rock stacks, caves, and caverns sculpted inside the rock formations. The impressive formations attracted the directors of the "Game of Thrones" series and they filmed there some scenes.
Because of the look of the rock formations, many people resemble the area with a medieval castle.
It can be an unwritten rule but every rock formation in Iceland needs to have a folkloric story linked to it. And since there are a lot of rock formations in the Dimmuborgir site, the folkloric story is as interesting as the landscape.
Icelandic culture links the lava caves as being the homes of the trolls and in this area, it is believed that a famous Icelandic troll is living, not else but Grýla. Grýla is a half-troll, half-ogre creature who lives in the Dimmuborgir site with her husband Leppalúði. In Icelandic folklore, Grýla has a huge appetite for children together with her gigantic pet cat. The story says that, during the Christmas period, Grýla and her cat would eat the children for not getting any clothes. This story was created in the past to encourage children to finish their weaving, knitting, and sewing tasks before the cold winter season begins.
Also, the story says that Grýla and Leppalúði had thirteen sons and they all lived together in the Dimmuborgir site. Their sons are now known as the "Icelandic Santa Clauses" or Yule Lads as they say in Iceland. Like their mother, her thirteen sons are terrorizing Icelanders before Christmas and each of them came in different nights into the Icelanders' homes with different strategies from where they also got their names. For example, Skyr-Gobbler would come into Icelander's homes and steal and lick all the house supplies of Skyr.
The story got modified by time and all the Yule Lads, they are not only stealing the Sky or harassing the livestock but nowadays they are also bringing gifts for children.
Other stories about the Dimmuborgir site appeared during the Christianisation period of Iceland and people said there is the place where Satan landed when he was banished from Haven and where he created Hell.
Whatever will be the story behind it, the area of Dimmuborgir looks out of this world and definitely worth being visited while in the North of Iceland.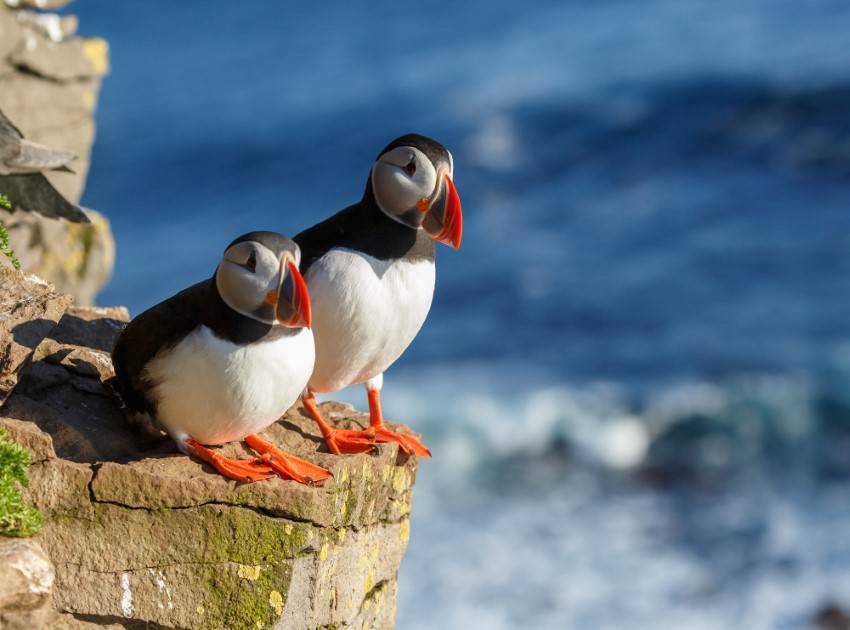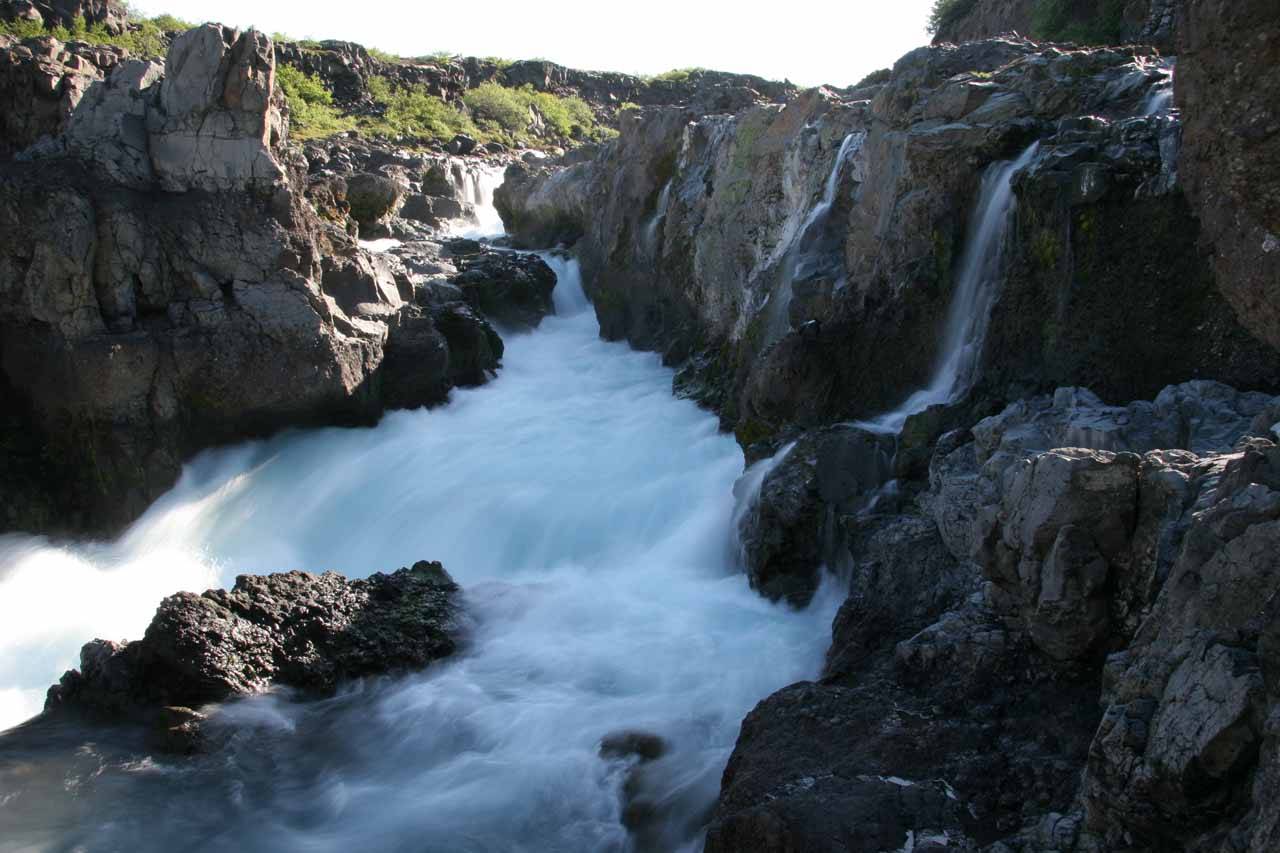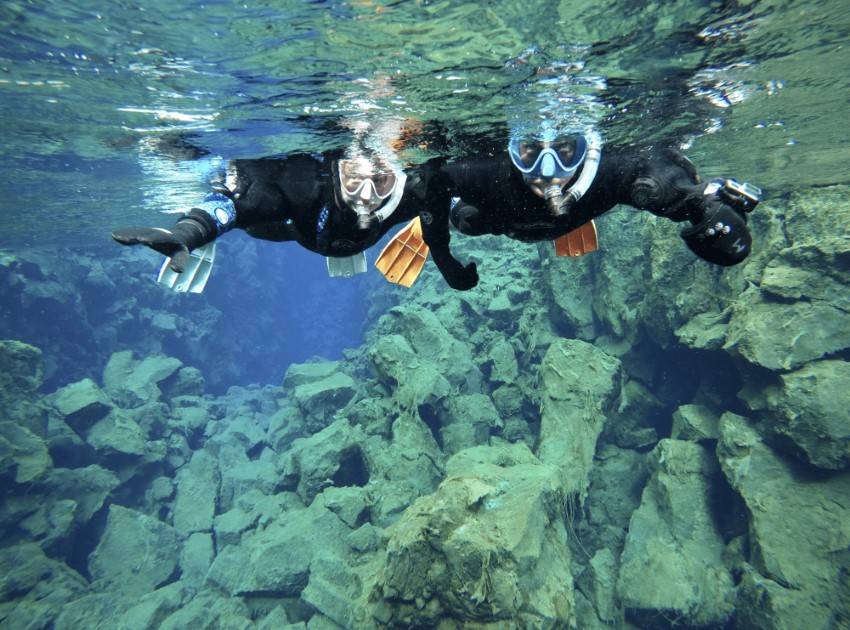 Látrabjarg-the bird's paradise
Látrabjarg-the bird's paradise
Best place for bird lovers
Hellulaug Hot Spring
A relaxation oasis in Westfjords
Snorkeling between two continents
Snorkelling between two continents
A unique experience to have in Iceland