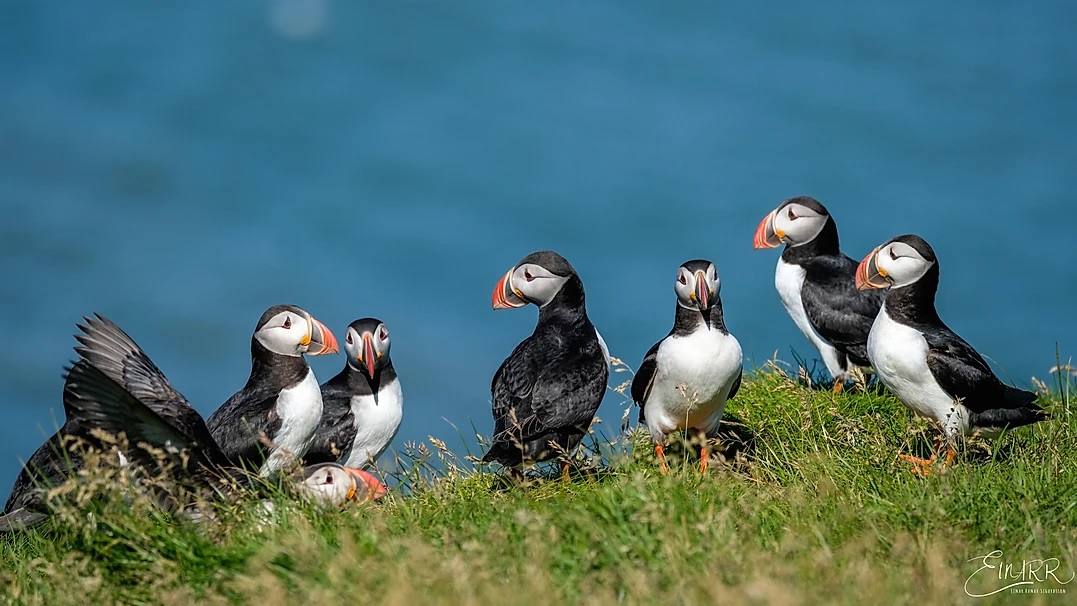 The Atlantic puffin, also known as the common puffin, is a species of seabird in the auk family. It is the only puffin native to the Atlantic Ocean and is most commonly found in Iceland. They start arriving in Iceland from the middle of May and stay through till early September. They can be seen along the coastal cliffs and on the coastal islands. Over the past years, the puffins have been moving away from the tourist populated areas to the more isolated areas on the southern and eastern islands and capes. If you really want to see the puffins in their natural habitat, speak to a local and they will tell you where to find them. Book a puffin tour with our puffin specialist and we can bring you their nesting ground to get an up-close encounter with these cute and fascinating creatures.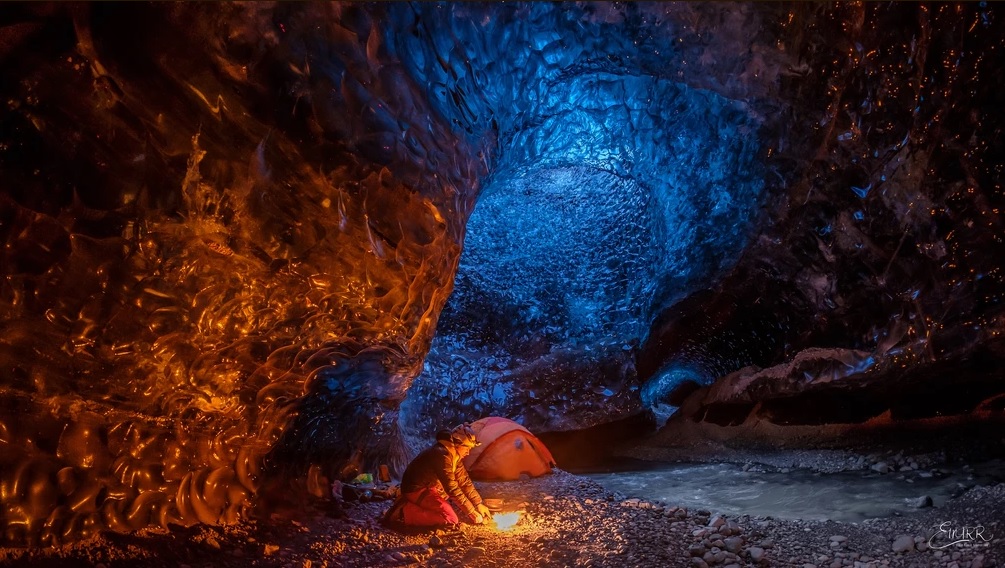 Experience sleeping in sub-zero conditions in an ice cave overnight. Located in the largest glacier in Europe, these naturally formed ice caves are unique and magnificent. Compacted over a thousand years, these solid ice refract light in such an interesting way that only blue light gets to go through the thick layers to be seen by your eye. Pitch your own glacier tent and cook your own meal outdoors on the glacier. This is an experience that you will never forget.
Hovercrafting on Glacier Lagoon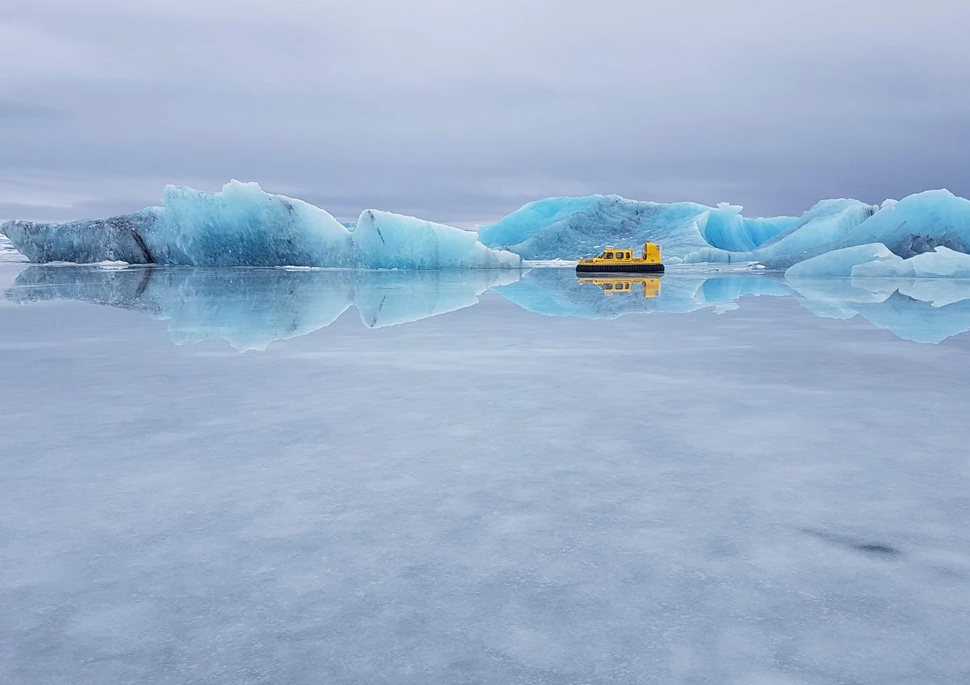 Experience the exciting Hovercraft tours in the stunning surroundings of Vatnajökull National Park where we go to one of the natural wonders of Iceland, Glacier Lagoon, Jökulsárlón. Enjoy the smooth, safe sailing with an experienced and professional local pilots. Nowhere else in Iceland is this experience available! Situated at the head of the Breiðamerkurjökull glacier, Jökulsárlón Glacier Lagoon is the deepest lagoon in Iceland. Considered as one of the natural wonders of Iceland, Jökulsárlón Glacier Lagoon has been a popular filming location for many blockbuster movies and TV series. Floating on the lagoon are icebergs that have broken off the glacier of Breiðamerkurjökull. The Jökulsárlón Glacier Lagoon is also home to some 200 seals.
Diving between continents
This will be your once in a lifetime experience to be diving between the Northern America and Euro-Asia continents. You'll find out for yourself as you glide between tectonic plates floating on pure, filtered glacial meltwater and tick off your bucket list the ultimate tour on breathtaking underwater views and only available in Iceland in the world's clearest waters.