The Hot Pool of the Cross
Krosslaug is another hot spring with an interesting story from Icelandic culture. Located in the eastern coastal region of Westfjords, Krosslaug is a well-hidden hot spring-fed with water from Krossneshverar geothermal area. There are two hot springs, one man-made and one natural.
Krosslaug is well protected and maintained. It is one of the best-maintained hot pools in Westfjords. The man-made pool was built in 1948 by a youth association and it served as a pool for swimming lessons for local people. The swimming pool is 4 x 13 meters in width and 1-2 meters in depth. The water temperature is around 37°C.
Near the man-made hot spring, there is another hot spring which is thousand years old and it is known as the Hot Pool of the Cross. The name of the hot pool is linked to the period when Vikings were converted to Christianity around 1000 AD. It is said that the Vikings were baptized there and the locals believe that the water in the hot pool has healing power. Translated in English the name Krosslaug means "The Hot Pool of the Cross". The natural hot spring is on the shore, closer to the Atlantic waters.
You have to pay an insignificant fee (about 500 isk) to use the hot springs, but it will be worth it as you will also get an amazing view over the Atlantic ocean and sometimes over the Snaefellsjökull Glacier on the Snaefellsness peninsula.
The place is less known by tourists so it will be empty and you can enjoy your time there. We kindly recommend cleaning the place after you use the pools, don't let litter around there. You can access the Krosslaug by car. If you are driving from Reykjavik you have to follow the Ring Road then take Road 60 to Westfjords. From there you have to turn on Road 62 which will lead you to the Krosslaug. You can also follow the GPS coordinates: 65.51961, -23.40533.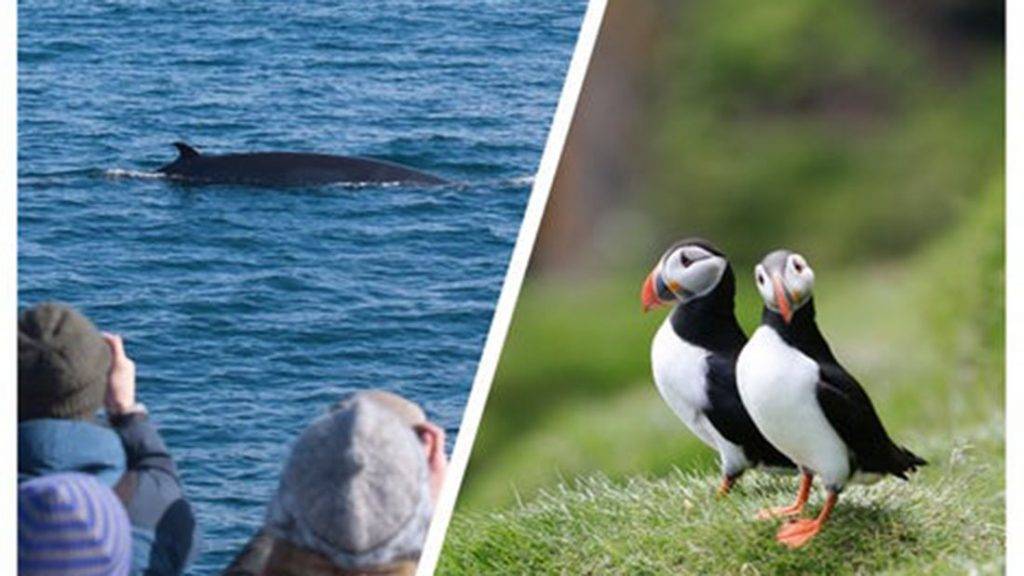 Hraunfossar-The lava falls
12 Days Around Iceland
Itinerary, travel plan, suggestions, and recommendations
Dettifoss-the most powerful waterfall in Europe
The most powerful waterfall in Europe
Saxhóll Crater
Whale watching combo tours from Reykjavik
The best way to experience Iceland