Snowcat adventure on Snæfellsjökull
The Snæfellsjökull is a 700 000 years old stratovolcano, covered with a glacier. The volcano is 1 446 meters tall and it is the subject or main feature of many writings, sagas, and folkloric tales.
The Snæfellsjökull is located in the Snæfellsness peninsula and on clear sunny days can be seen from Reykjavik. It has many traditional fishing villages around like Hellissandur, Rif, and Ólafsvík. Snæfellsjökull is now part of the Snæfellsjökull National Park which is one of the three national parks in Iceland and it was established in 2001.
An exciting way to explore Snæfellsjökull is by going on a snow-cat tour. At the foot of the majestic Snæfellsjökull, the snowcat will be waiting for you, to take you up to the top of Snæfellsjökull, the top of the diamond.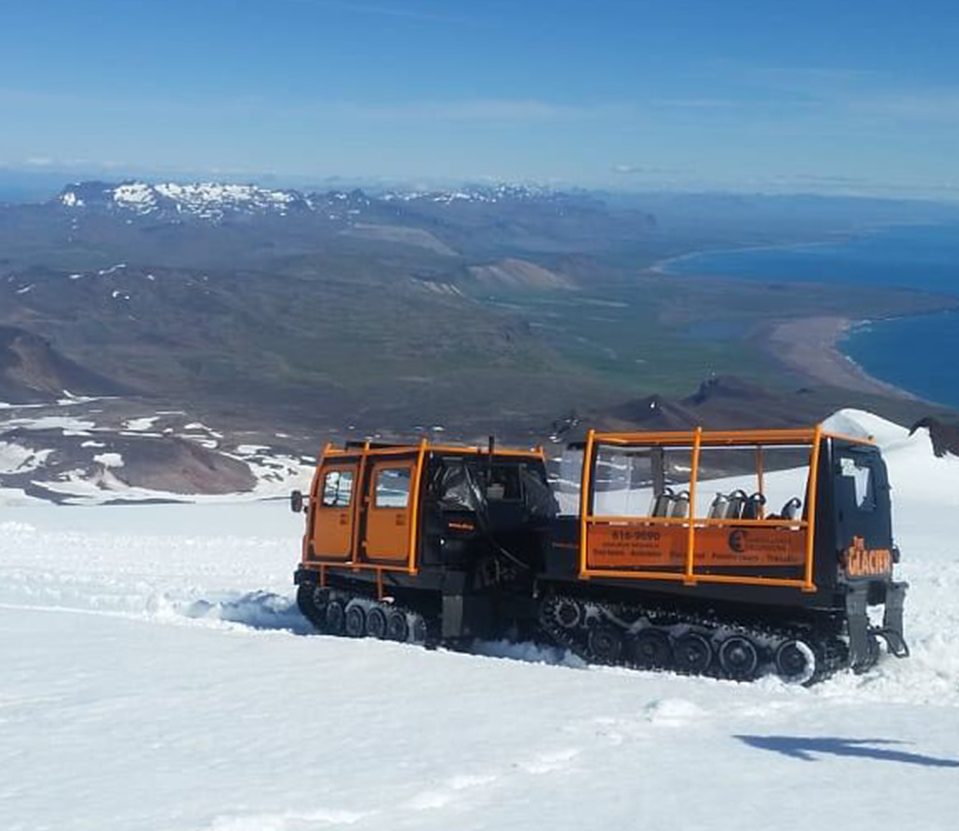 Snæfellsjökull rises 1446 meters above sea level and it is mostly famous because it is here that Jules Verne set a passage leading to the center of the Earth in his well-known writing "Journey to the Center of the Earth". The mountain is believed to have some special energy and it is considered one of the Earth-s seven sources of spiritual energy. Whether you believe this or not, the sightseeing snowcat tour will give you a chance to see this spectacular glacier from up close, for an unforgettable experience.
Have in mind that the snowcat tour is not a glacier hike tour and you will be on the bus and on the snowcat during the tour. There will be also some stops on the way up and you can take pictures and enjoy the beautiful view.
The tour starts at the foot of Snæfellsjökull glacier but you can add an optional pick up from Grundarfjörður for 3000 ISK per person. If you want to meet with the guides at the starting point, have in mind that you will need a 4×4 car as you have to drive on road F570. To get to the meeting point at the foot of the glacier, follow road F570 (you need a 4×4 car) to Snæfellsjökull from the southern side of the peninsula, close to Arnarstapi, and drive until you find the snowcat.
The tour depends on the weather conditions. Not every time the weather is good for going to the mountain so have in mind that the tour might be canceled.
All you need to bring for this tour is warm clothing and shoes and of course, your adventurous spirit.
The tour is available for children up to 6 years old. The tour takes two hours and the prices can be checked here.
Add a unique experience to your bucket list and explore one of the most mystical mountains in the world on a snowcat tour.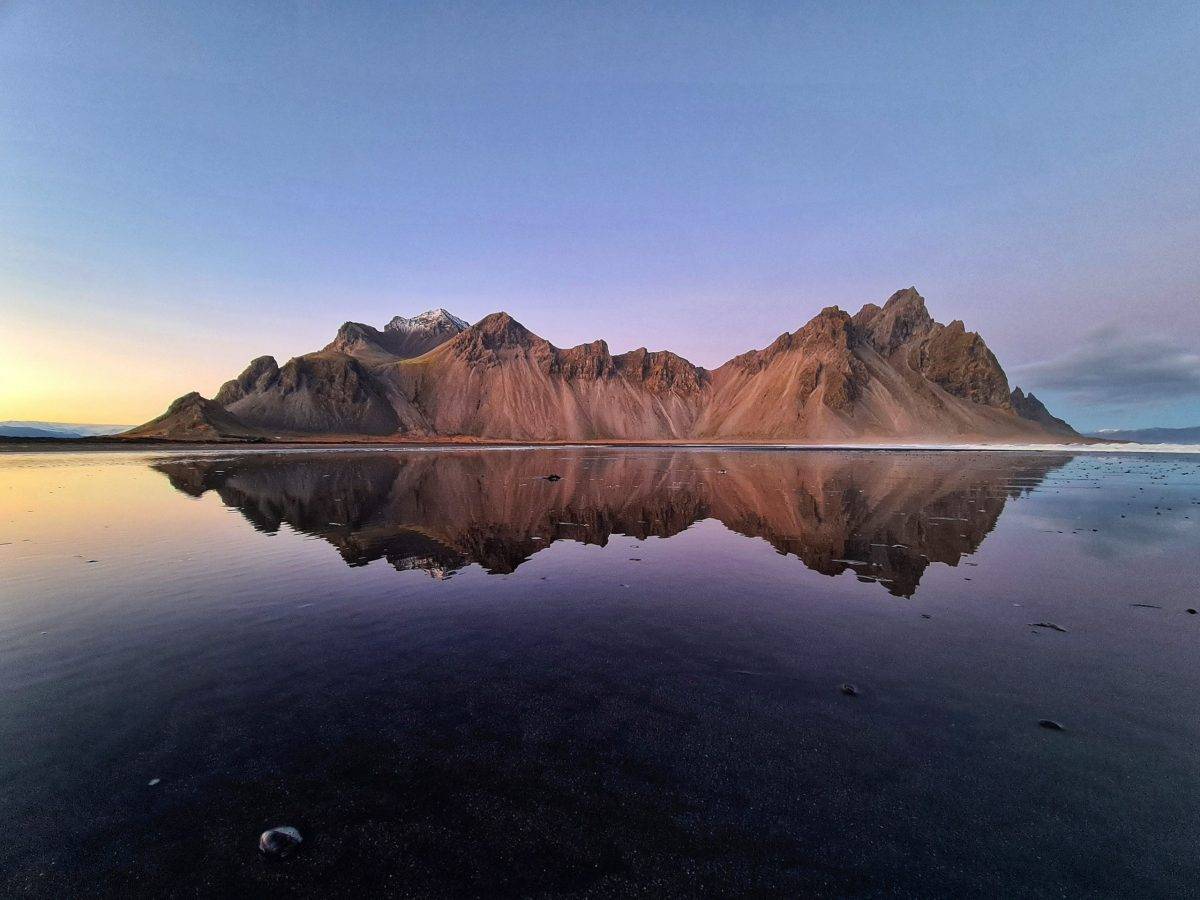 Photographer's paradise
The most popular places for photographers
Stuðlagil Canyon
A stunning canyon in East Iceland
Walking behind Seljalandsfoss
Walking behind Seljalandsfoss
A different waterfall in South Iceland