Iceland is known worldwide for its beautiful and spectacular black sand beaches. And that because Iceland is a volcanic island and when the hot lava of a volcano meets the cold water of the ocean the lava is cooling instantly and breaks in thousands of tiny pieces that later will form beautiful black sand beaches.
But there is a special beach in Iceland that has no black sand but red sand. Rauðisandur is located in Westrfjords in western Iceland and is the only beach in Iceland that has no black sand. Its name also means "red sand" but many people say that the name of the beach was given by the first settler in the area whom name was Ármóður rauði Þorbjarnarson or Ármóður the Red.
The color of the sand may vary in different light conditions, so the sand can turn from red to yellow or to a white color. The red sand beach is formed from the many pulverized scallop shells taken from the ocean to the sore.
The red sand beach area is also famous for a crime that happened back in time at the Sjöundá farm near the beach. It is a true and intriguing story of two lovers who conspired to kill each other families. They ended up in prison. The murder happened in 1802 and many years after, the Icelandic writer Gunnar Gunnarsson wrote about this unfortunate event in a drama novel with the title Svartfugl. The novel was published for the first time in Denmark in 1929 and was successful in Europe in that period.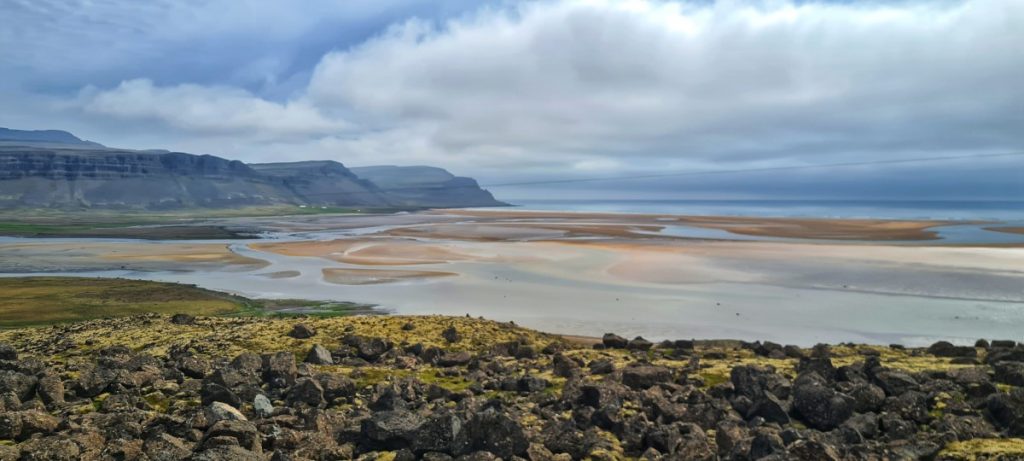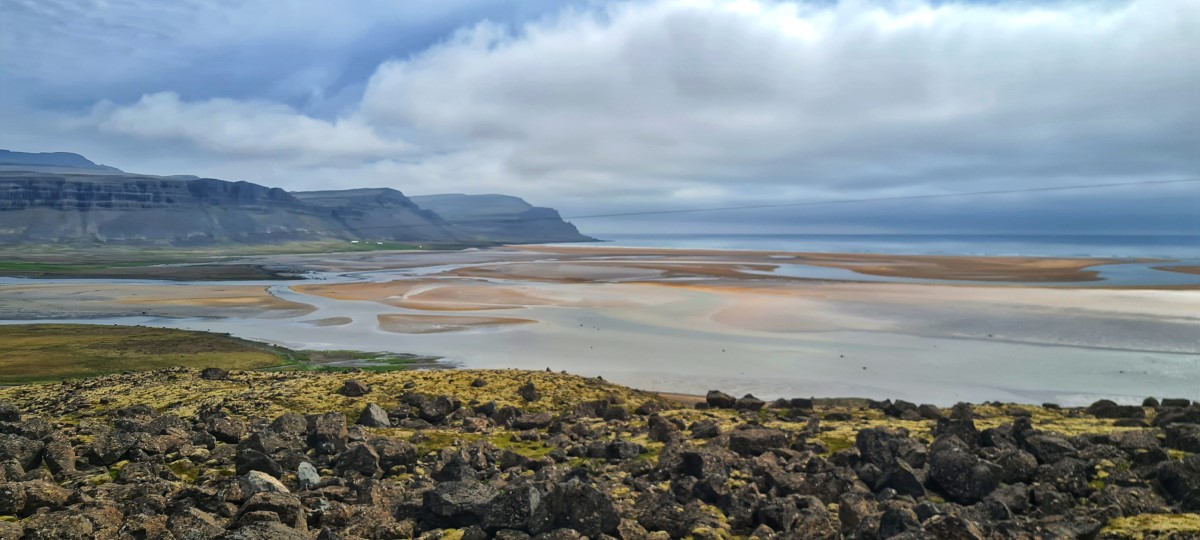 Being such a unique place in Iceland, Rauðisandur is worth a visit. The 10 km long beach will amaze you with its landscape and the changeable colors of the sand. To get to the Rauðisandur beach it will take you 5 hours from Reykjavik, but if you are already in Westfjords it will take you only 3 hours from Ísafjörður. There is no public transportation so the only way to get there is by renting a car on a self-drive tour. The Westfjords are accessible during summertime. During the winter there are heavy snowfall and the roads are usually blocked and inaccessible.
From Reykjavik you have to follow Road 1 until the town of Borganes, from there you will continue on Road 1 until you pass over the Glanni waterfall. Then you will see a secondary road on the left side. Turn on that road which is road 60 and follow it all the way to Flókalundur. There turn on road 62 which is on the left side of road 60. Close to Patreksfjörður turn on road 612 which is a gravel road and follow it until you will see another road on the left, road 614. This gravel road will take you to the Rauðisandur. Be careful when you hike to the beach because the path is a bit steep.