Patreksfjörður-a beautiful stop while in Westfjords
In the Westfjords you will find a lot of beautiful and picturesque little towns that are hidden between the fjord's mountains. Patreksfjörður is a small town located in the fjord with the same name. There are approximately 650 inhabitants in Patreksfjörður town. The name of the town and fjord means "the fjord of St Patrick" and it was named like that when a reverend came into the area and settled there after Iceland's conversion to Christianity.
The town developed based on its first and most important economic activity which is fishery. The second economic activity in the area is tourism. You can find a lot of accommodation places and restaurants in Patreksfjörður town. It is a very good place to stay while exploring the Westfjords and it is close to many well-known sites as Dynjandi waterfall, Rauðisandur, Latrabjarg, or Hornastandir Nature Reserve. There are also many campsites if you want to be closer to Icelandic nature.
During the summer you will see a lot of sea birds species that are coming into the fjords for breeding.
To get to the Patreksfjörður you can either fly from Reykjavik domestic airport or drive a rented car on a self-drive tour.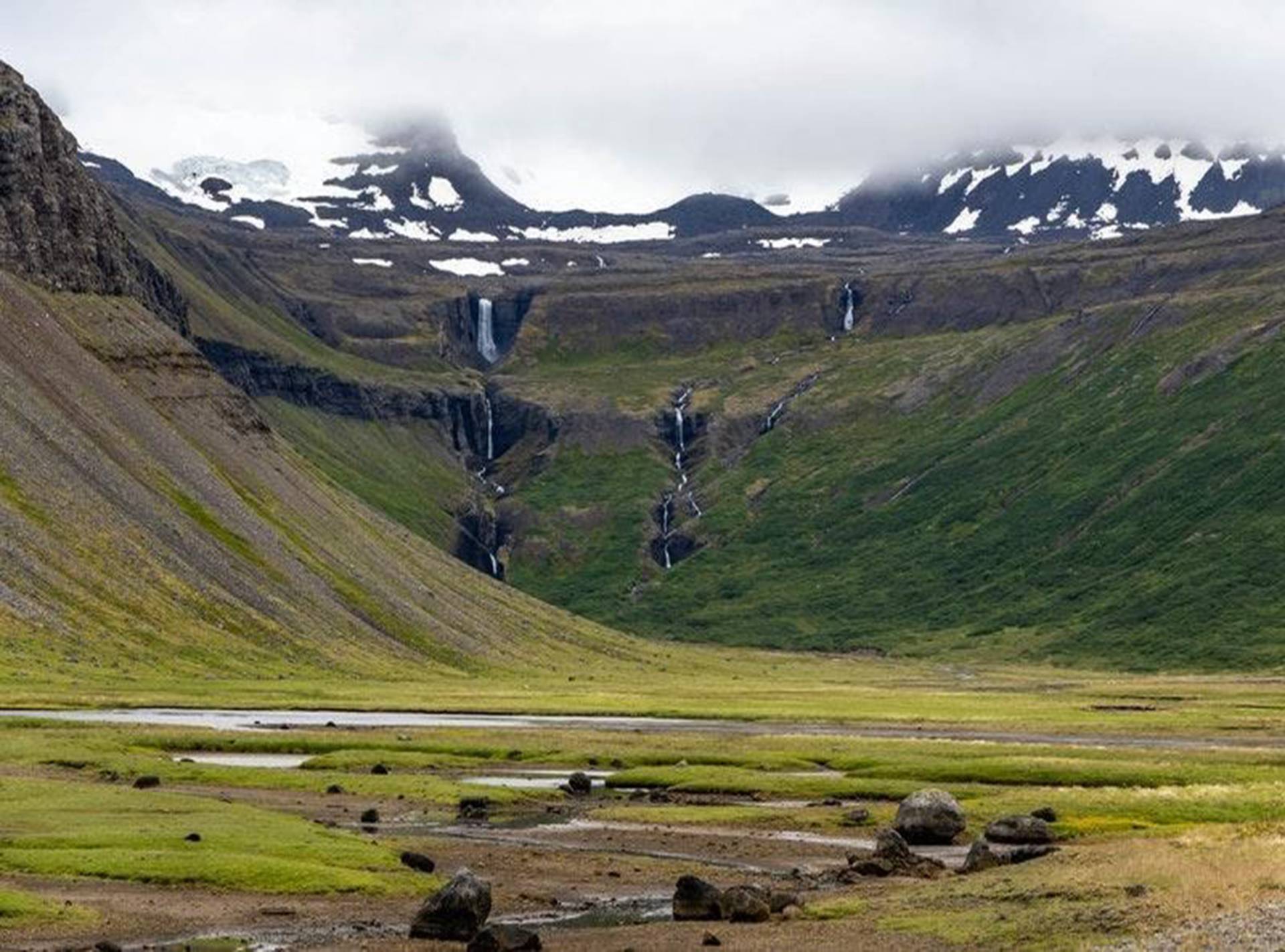 Boat tours on glacier lagoons of Vatnajökull
Boat tours on glacier lagoons of Vatnajökull
Explore glacier lagoons in a different way
The ultimate guide to Aurora Hunting
The ultimate guide to Aurora Hunting
Your guide to aurora hunting in Iceland
Valagil waterfall
A beautiful hidden waterfall in Westfjords
Vatnshellir cave- underground jewelry