Memorable activities to do in Iceland in 2023
2023 just started and many opportunities are yet to come this year. Do not dwell on your thoughts and book your trip to Iceland. You won't regret it because Iceland is always a good idea.
If you wonder why you should come to Iceland this year keep reading because in this blog you will find the most exciting activities to do this year. 
See Iceland from above
With all the new technology, we can see many photos and videos taken with a drone but seeing all those landscapes from a helicopter is just another level of excitement. 
Nothing to compare with such a fascinating experience.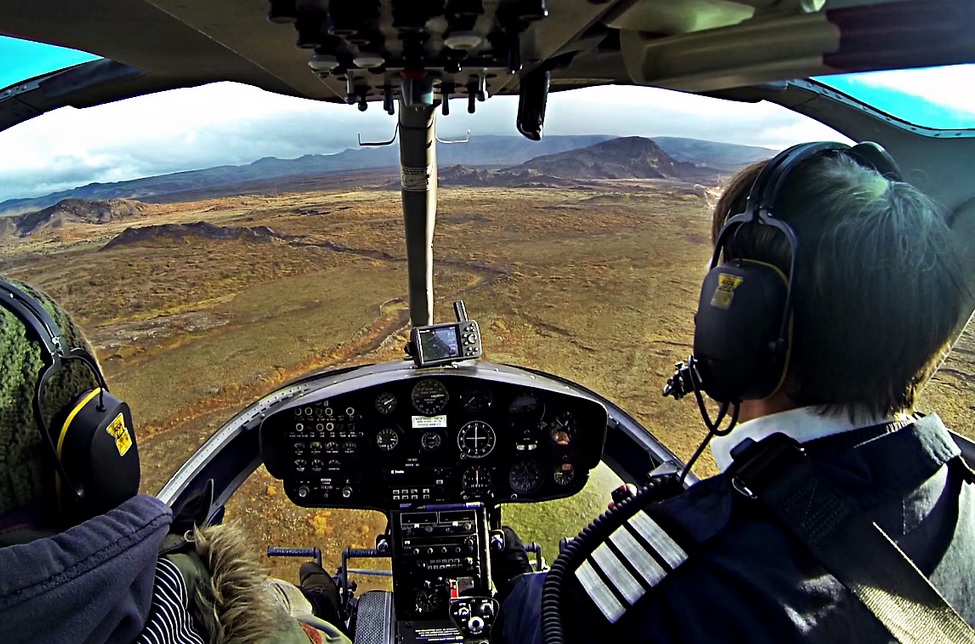 Snorkelling between two continents
This is an activity that you can do only in Iceland. Described as one of the top dive sites in the world by National Geographic, Silfra is located in the historically rich Thingvellir National Park – part of the famous Golden Circle route. Snorkelling in Silfra is a transcontinental once-in-a-lifetime experience.
Hike on a glacier
Iceland is the land of Fire and Ice, there are many volcanoes and many glaciers on the country's surface. What is amazing about this is that you can hike inactive volcanoes and on glaciers. Iceland is hosting the largest glacier in Europe: Vatnajökull. The Vatnajökull glacier is covering about 8% of the country's surface and has over 30 outlet glaciers with beautiful lagoons.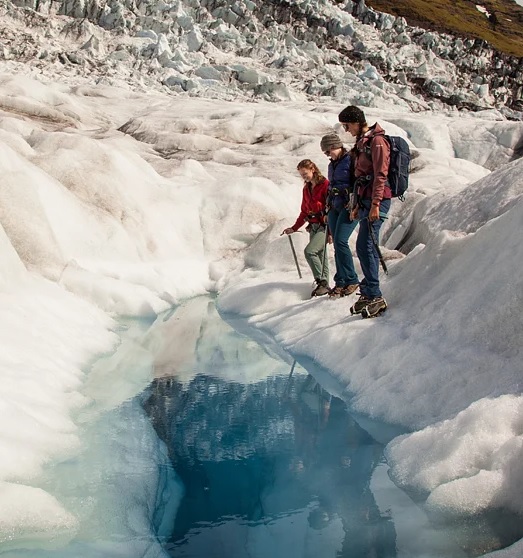 Explore a Blue Ice cave
Exploring a Blue Ice Cave is one of those activities and I can guarantee that is something you will never forget. Plan and book in advance your tour at the Blue Ice Cave as it is more comfortable to explore it during daylight.
Explore a lava cave
Volcanic relief is breathtaking in Iceland. Wherever you look you will see interesting rock formations, cliffs, rocks, islands, craters, lava fields and even caves. Exploring a lava cave is something unique you can do in Iceland and what you will see there will be more than impressive.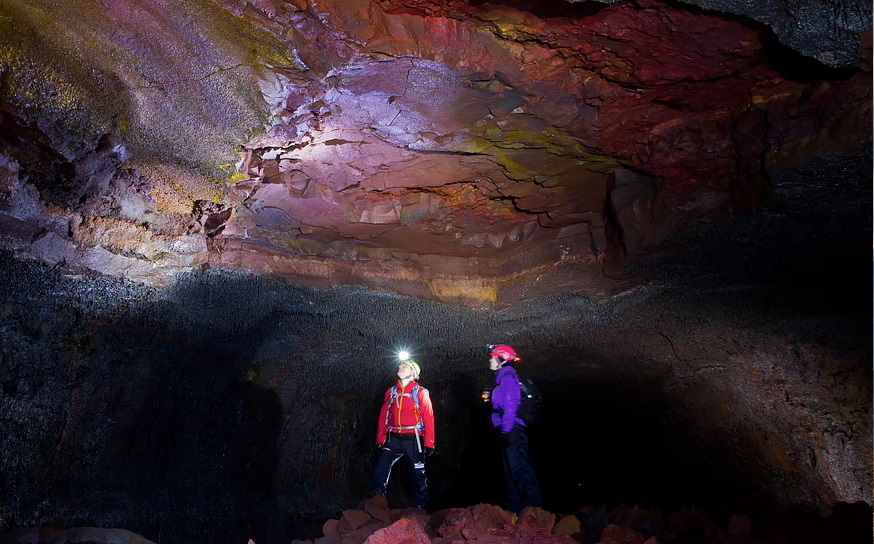 Hiking in the Highlands
The landscapes in Icelandic Highlands are for sure out-of-this-world. Highlands are famous for hikers as there are many trails you can hike. The trails can be for a one-day hike or up to 5 days.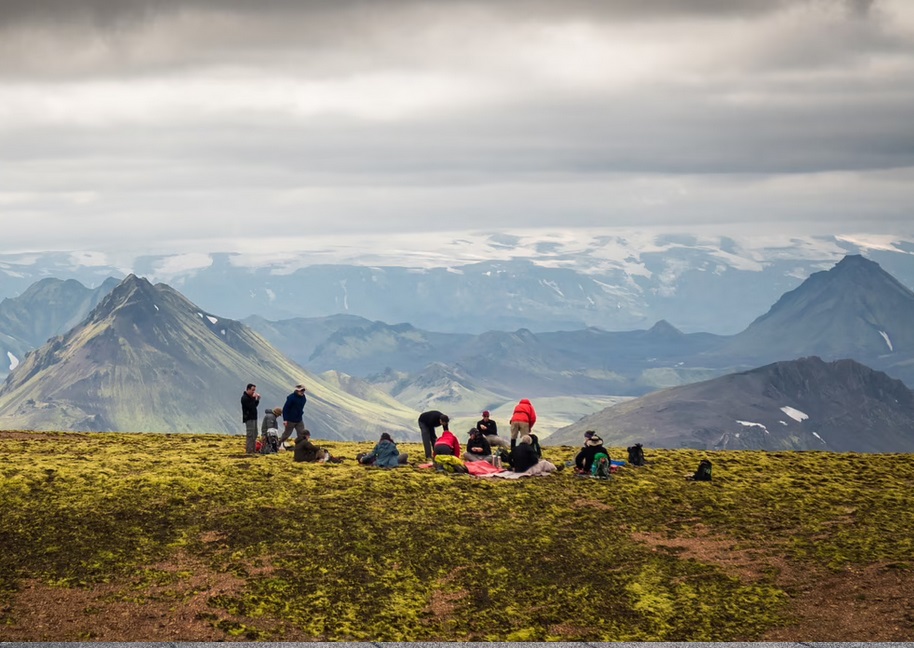 Riding an Icelandic horse
The Icelandic horse breed is the purest in the world. To ride an Icelandic horse is a special activity and a really fun one. Icelandic horses are friendly and you can meet one only in Iceland. 
Enjoying a geothermal bath like a true Viking
Bathing in geothermal pools or hot springs is a part of Iceland identity. It is a Viking tradition that nowadays is a way of living. Geothermal baths and hot springs are available all year round but during winter they simply feel better.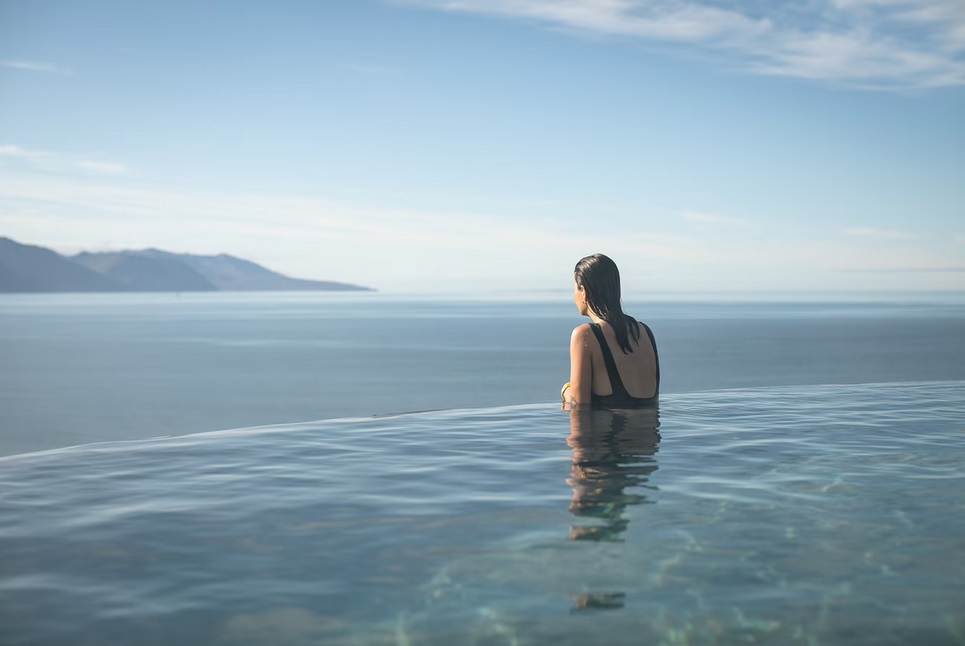 Watch puffins in their natural habitat
Every summer, Iceland is home to more than 60% of the world's puffin population that came here for breeding. Although they can be found also in other parts of the world, in Iceland it will be easier to spot and photograph one. They are not afraid of people but it is better to keep the distance and not disturb them. 
Watch the marine life around Iceland in their natural habitat
That means going on whale-watching tours. The most common whale species encountered on the whale watching tours are the minke whales, humpback whales, white-beaked dolphins and harbour porpoises. Occasionally it is possible to see other species such as killer whales, fin whales, sei whales and long-finned pilot whales, however, they are not as common. 
Going on a dog-sledging tour
A dog-sledging tour will be the cutest part of your trip. Our furry friends here in Iceland are ready to give you a memorable experience. The tour is available all year round but it is more spectacular during winter.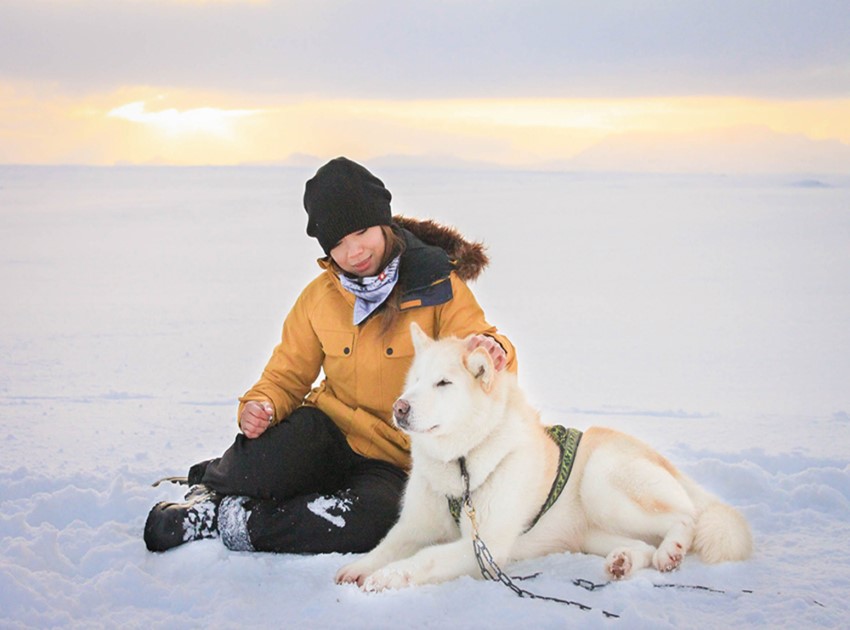 Explore glaciers on a snowmobile tour
Explore the endless white landscapes of Iceland on a snowmobile tour. The adrenaline will be at its fullest while on this tour. 
Going on a boat tour on glacier lagoon
While on a boat tour you will get closer to the icebergs that are floating in the glacier lagoons. Looks like a scene form a movie? Well it is! Angelina Jolie went on a boat tour on Jökulsárlón glacier lagoon in the movie Lara Croft: Tomb Raider. 
You have plenty of activities to choose from so your adventure to Iceland will be memorable. Don't waste time, go take your travel buddy and come to Iceland to have the adventure of your life. We can't wait to see you here!
11 Instagrammable places in South and East Iceland
11 Instagrammable places in South and East Iceland
The ultimate guide for Instagrammers in South and East Iceland
Best Hot Springs in Westfjords
Best Hot Springs in Westfjords
Best places where you can enjoy a natural hot spring in Westfjords
Ytri-Tunga beach
The beach that host a colony of seals
The Highlights of Snæfellsness peninsula
The Highlights of Snæfellsness peninsula
A mini-guide to the Snæfellsness peninsula