Krafla and its eruption events
The Land of Fire and Ice is stunningly beautiful, unpredictable, and dangerous at the same time and that is what makes Iceland unique. With the Mid-Atlantic rift under the mass land, Iceland is always ready for the unexpected. From North to South-West, there are a lot of active and sleeping volcanoes that can start the show at any time.
In the northern part of Iceland, there is a caldera of Krafla which is part of a volcanic area with the same name. Krafla is a special volcano as is one of the most explosive volcanoes in Iceland. It is 818 meters high and its crater has about 10 km in width. It erupted about 29 times since Iceland was settled and its fissure zone is about 90 km long.
From all the eruptions that happened at Krafla, two of them were significant. Do not mistake Krafla with Katla which is in the South of Iceland near the town of Vik. The first major event from one of the eruptions was called The Mývatn Fires and the eruption happened along the almost whole fissure and lava was spread in the air so high that could be seen from the Highlands on the Southern Coast. The Mývatn Fires eruption lasted for five years from 1724 to 1729. There were no direct victims of this event but there were three farms that were destroyed.
The second significant eruption event happened between 1975 and 1984 when nine separate eruptions blocked the area and limited the accessibility to services and tourism in the area. The entire area changed after the eruption.
The frequent eruptions from the area determined people to use this power as renewable power and a power station was set up right during an eruption in 1977. The power station ensured green energy for the northern area of Iceland. The last time when Krafla erupted was in September 1984.
Krafla area can be visited now and it is very close to Lake Mývatn.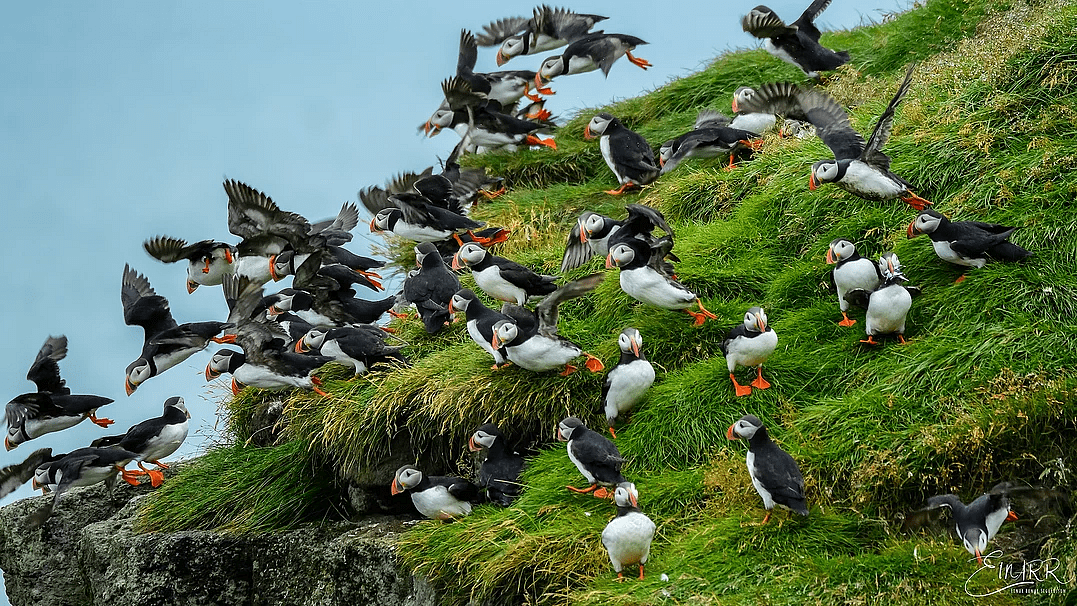 Látrabjarg-the bird's paradise
Puffin watching from Húsavík
Puffin watching from Húsavík
A memorable experience in North
The ultimate guide to Aurora Hunting
The ultimate guide to Aurora Hunting
Your guide to aurora hunting in Iceland
Dimmuborgir-the home of Yule Lads