If you want to enjoy the beauty of Icelandic nature from a nice and cozy spot, then Hellalaug hot spring is the perfect place. This gem is hidden from the people's eyes but that doesn't mean you cannot enjoy your time in the hot geothermal water.
There is no entrance fee for the Hellulaug hot spring but at the parking spot, there is a canister where you can put a symbolic fee that will be used for maintaining the hot spring. The water is changed regularly and the hot spring is cleaned in order to meet the requirements and quality standards for hot pools. There are no changing facilities so you have to change in the car. Even if you probably have heard that Vikings used to bathe naked, wear your swimsuit no matter if there can be other people at the hot spring or not.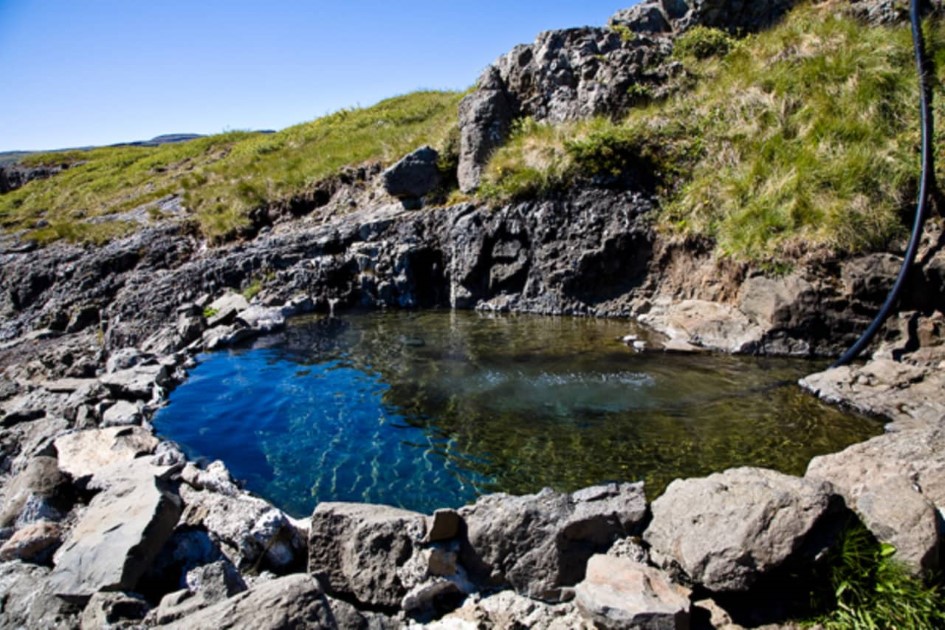 The hot spring is all-natural and it is 60 cm deep and 3 to 4 meters wide. The water is constantly at 38°C (100°F) so it is at the perfect temperature for relaxing and enjoying the view over the beach, ocean, and the mountains from Vatnsfjörður fjord. You can soak in the Hellulaug hot spring all year round as there are no restrictions of any kind. Just be careful and take warm clothes and towels with you no matter the season, Iceland is colder than a temperate country.
The Hellulaug is close to the Vatnsfjörður beach and to get there from Reykjavik you have to take the Ring Road northbound. When you pass Bifröst you have to turn left on Road 60 that will get you straight to the Hellulaug hot spring. You have to be careful when driving on this road because is a gravel road. In the end, the view and the relaxation you will get in the hot spring are well worth the drive. Follow the GPS coordinates to get there easier: 65.57715, -23.15948.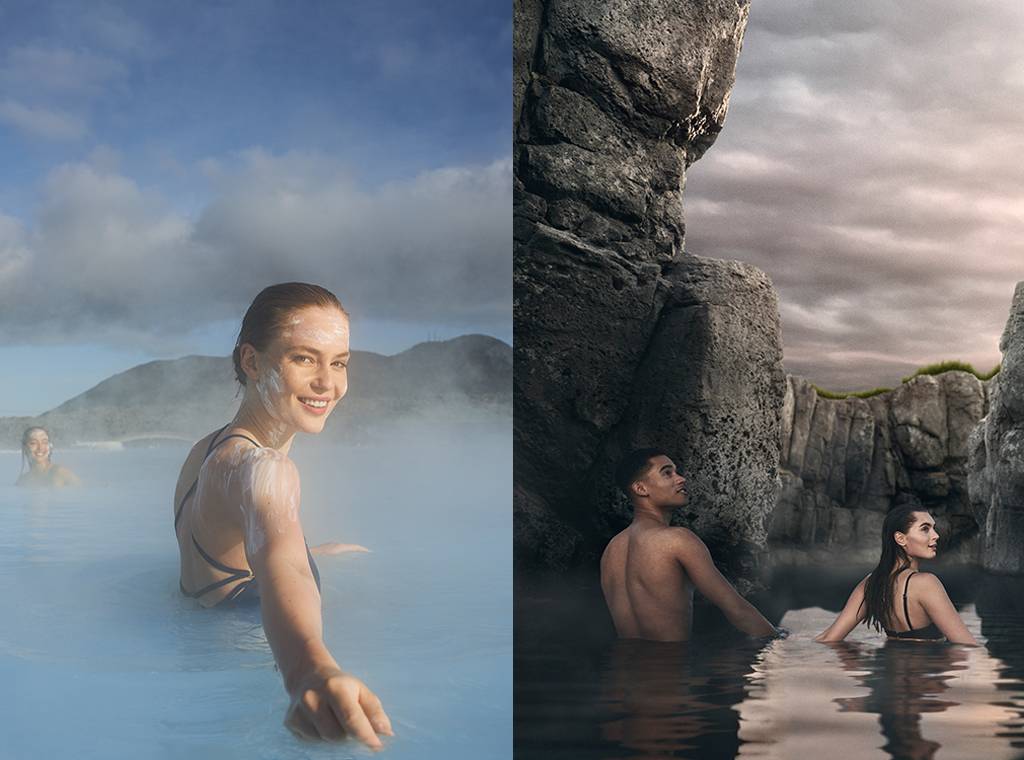 Photographer's paradise
The most famous places for photographers
The majestic Dynjandi Waterfall
The majestic Dynjandi Waterfall
One of the most beautiful waterfalls
Whale watching tours from Reykjavik
Whale watching tours from Reykjavik
A memorable experience from the capital city
Blue Lagoon vs Sky Lagoon
Blue Lagoon vs Sky Lagoon