Djúpavogskörin- hot tub with a view
Djúpavogskörin is a nice, kind of secret hot tub located in the Eastfjords. It is secret mostly because of its location close to the ocean and because it is not visible from the main road. Going to the Eastfjords from the south, Djúpavogskörin can be found on the right side of the Road 1 just before arriving in Djúpivogur a small town on a peninsula near Berufjörður fjord. If you are coming from the north then you will find the hot tub on the left side in the South of Djúpivogur town.
The hot tub was made by some locals for people to stop and enjoy the view over the fjords while bathing in nice hot water. There is also a small parking place where you can let your car while you enjoy the bath. Keep in mind that you cannot camp there and you will see also some signs that are showing to not camp there.
The hot tub is clean and there is also a space made of wood where you can stand while changing your clothes. The locals also put a hanger where you can put your clothes and keep them away from the water.
It is a very nice spot to stop and relax. We recommend you keep the hot tub and the space around it clean. Also, keep the parking place clean. Be kind to nature as it is providing us with such amazing wonders and let us enjoy them.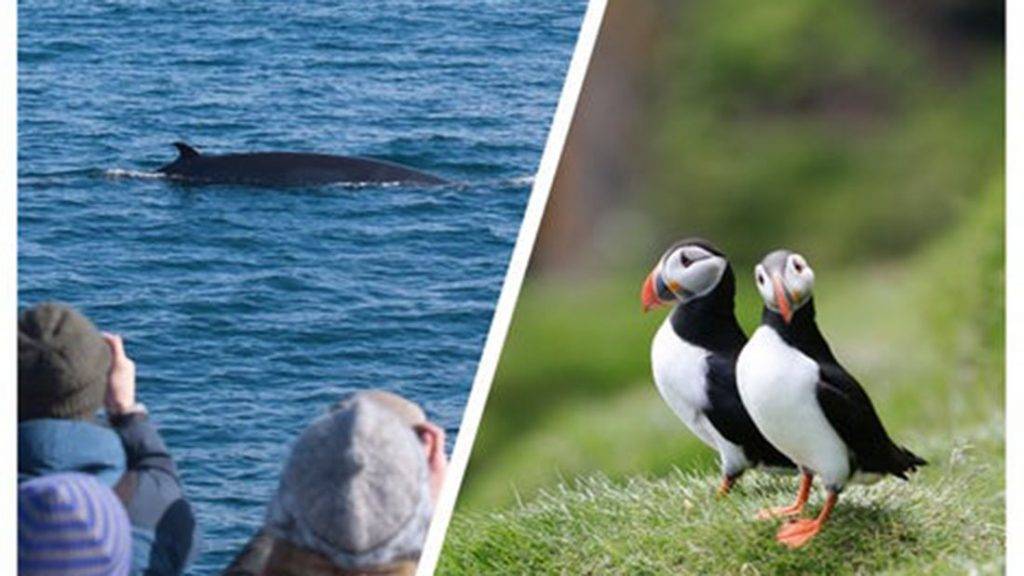 Hraunfossar-The lava falls
12 Days Around Iceland
Itinerary, travel plan, suggestions, and recommendations
Dettifoss-the most powerful waterfall in Europe
The most powerful waterfall in Europe
Saxhóll Crater
Whale watching combo tours from Reykjavik
The best way to experience Iceland