ATV ride in Hallormsstaður forest
Hallormsstaður National Forest is the largest forest in Iceland. The forest is located in East Iceland, at 40 km away from Egilsstaðir town which is the largest town in the East. Hallormsstaður forest covers an area of 740 hectares most of which is native birch.
Not only is it the largest forest in Iceland, but it has about 80 species of trees and also various species of shrubbs. The forest is open to everyone and there are 11 marked trails. It is a perfect place for outdoor activities.
If you are visiting the East of Iceland you should take a walk in the Hallormsstaður forest. But if you want to add a bit of spice to your visit you should try a 4×4 ATV tour in Hallormsstaður forest. Our friends from East Highlanders are organizing those tours that will make your day memorable and fill you with adrenaline.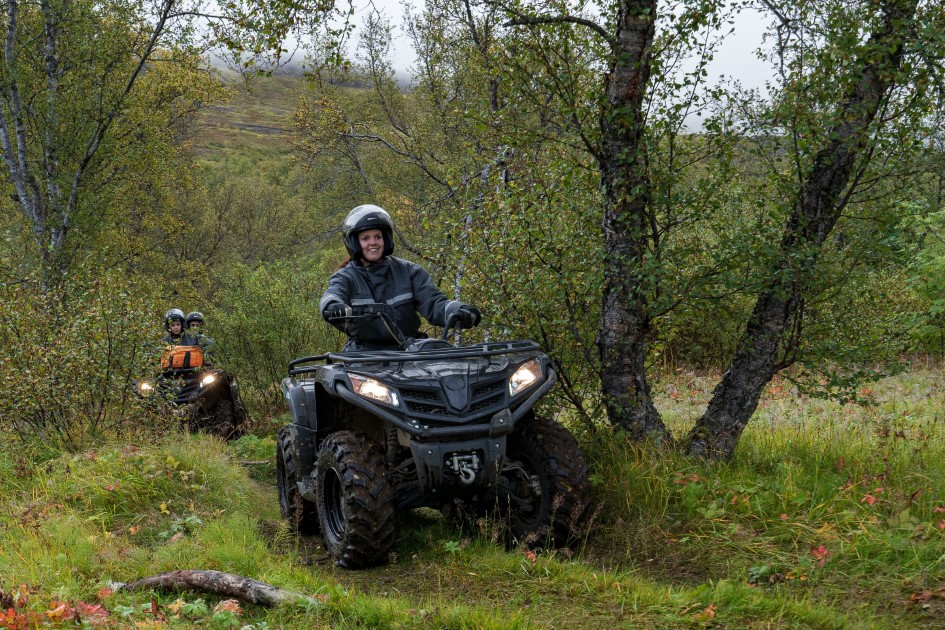 This 1-hour tour takes you through the forest. The trails circle the forest, and on the way, you will take a few stops where your guide will tell you about the history of Hallormdsstaður. ATVs can travel fast on rugged tracks allowing you to get exceptional views of the country as well as giving you an adrenaline rush. You will see beautiful nature and remote areas that are rarely visited by tourists. The guided ATV tours take place in all weather conditions come rain or shine. Crossing streams and digging through dirt is just part of the fun!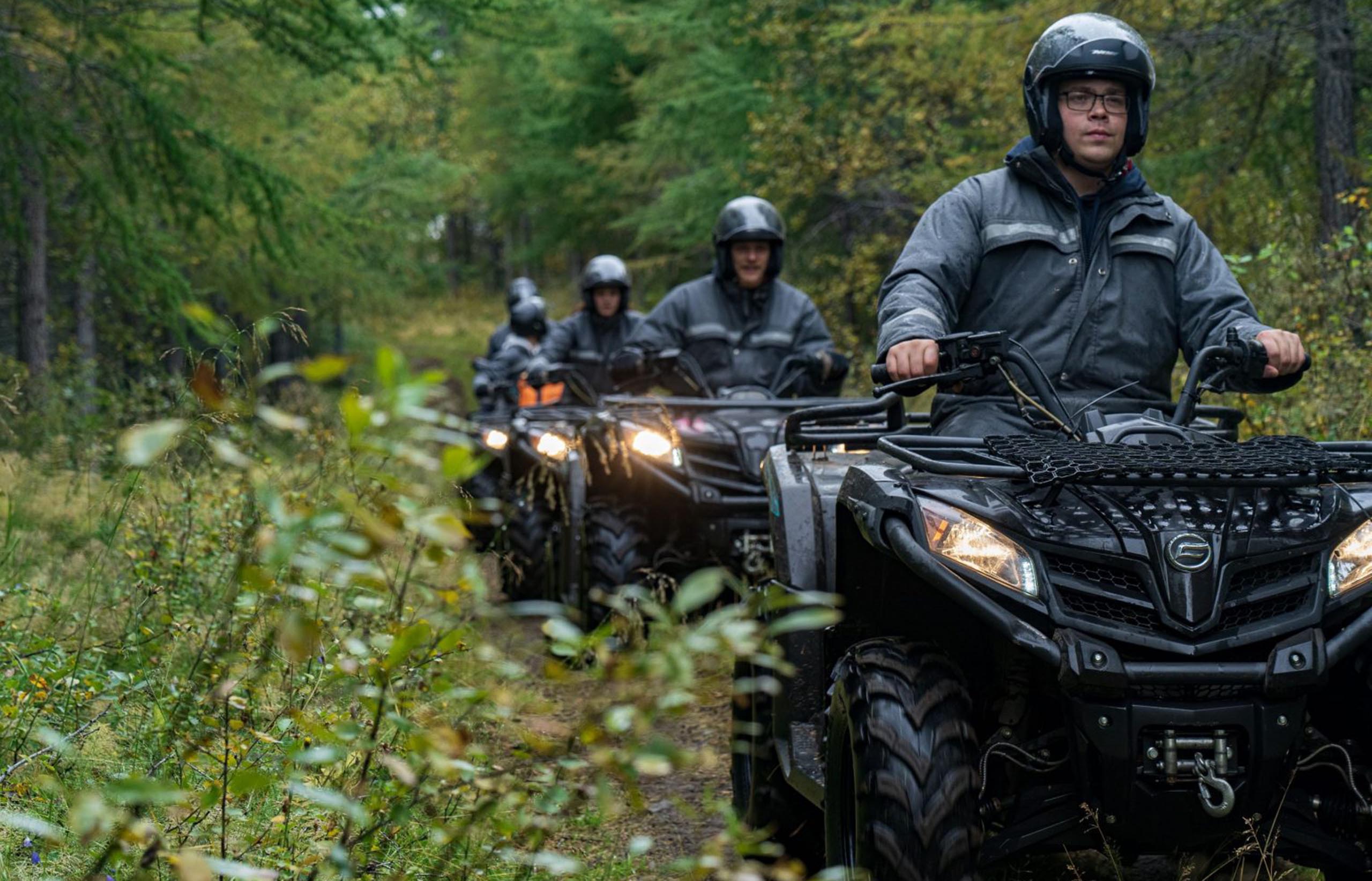 For this tour, all you need to bring is your adventurous spirit, your excitement and warm clothing underneath (think ski-gear for winter tours), and good shoes. The Icelandic weather can be unpredictable.
The tour includes warm overalls (glorified snowsuits for adults), helmets, balaclavas, and gloves. The minimum age for participating in this tour is 17 years old.
Also, for driving the ATV you have to be over 17 years old and possess a valid driving license. The meeting point for the tour is Hallormsstað, 701 Egilsstaðir, Iceland. The price for this tour might change and can be checked here.
If you are an adventurous person then you will love this 4×4 ATV tour on the rough terrain around the Hallormsstaður forest. It is the perfect outdoor activity as you get to learn a lot of fun facts about the forest while admiring the landscape and breathing the fresh air.
Book your tour and share your adventures in Hallormsstaður forest with us on our Facebook and Instagram pages.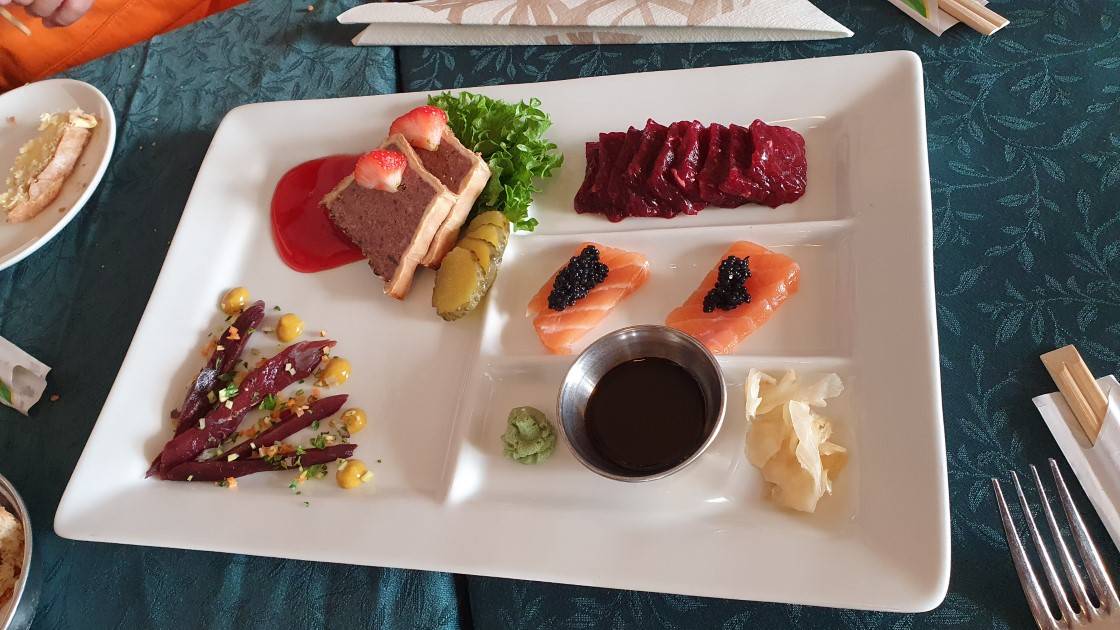 7 Viking dishes you will find in Iceland
7 Viking dishes you will find in Iceland
Loftsalahellir cave
A hidden gem in South Iceland
Boat tours on glacier lagoons of Vatnajökull
Boat tours on glacier lagoons of Vatnajökull
Adventures on glacier lagoon
Múlagljúfur Canyon
A stunning canyon near Flaajokull